How Can I Lower My Risk for Osteoporosis?
Learn the risk factors and ways to protect your bone health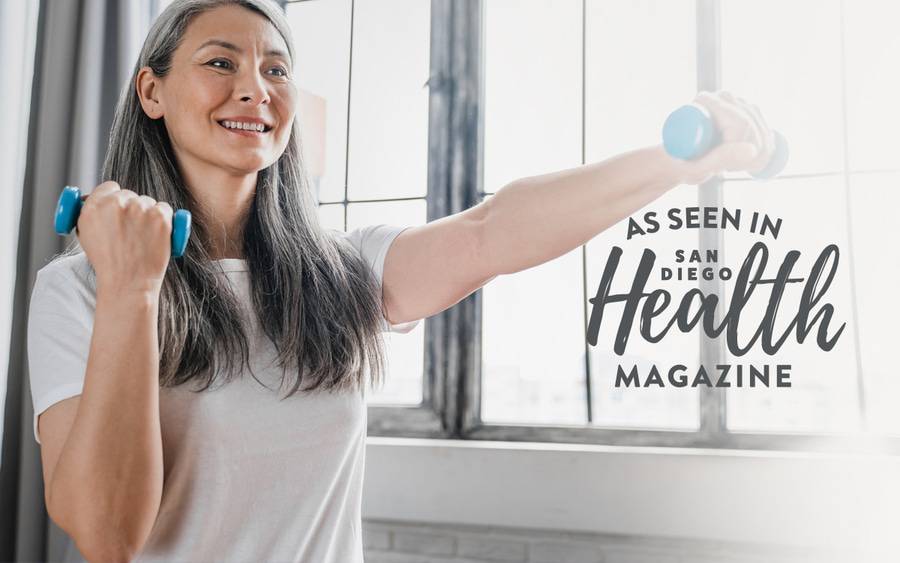 Learn the risk factors and ways to protect your bone health
It's no secret that our bones tend to become weaker as we get older. According to the International Osteoporosis Foundation, roughly 10.2 million Americans over age 50 have osteoporosis — more than 80 percent of them women — and millions more have low bone density, which does not meet the threshold for osteoporosis, but can still increase the risk of fractures.
The risk factors for osteoporosis and low bone density are many. Among the more commonly known risk factors are being female, having a family history of osteoporosis, smoking, poor nutrition and a diet lacking in calcium. 
Laika Nur, MD, a sports medicine physician at Scripps Clinic and head of Scripps' Fragility Fracture Program, says several other conditions can also play a role, such as having:
A rheumatologic disease or an autoimmune disease
Restrictive eating practices even for a short amount of time
Long-term use of pain medications, oral steroids or proton-pump inhibitors
Cancer treatments
A thyroid problem
Early menopause
Osteoporosis is thought of as a "silent disease" because it often exhibits no symptoms until a bone is broken or fractured.
"Osteoporosis is sort of like high blood pressure," Dr. Nur says, "except we don't screen for it until general screening recommendations start at 65. If you have risk factors, it may be reasonable to start checking earlier."
In the meantime, here are four ways to reduce your risk for bone fractures:
Make sure you're getting enough calcium and vitamin D. Most people can get adequate calcium from their food, even if their diet is plant-based or dairy-free, though it's OK to use supplements if you have a deficiency.
2. Do weight-bearing exercises
Add weight-bearing exercises to your routine. Dr. Nur says resistance training, yoga, running and other workouts can help maintain your bone integrity. One caveat: Make sure you're getting adequate nutrition for your level of activity. Intense exercise, like training for a marathon, without adjusting your food intake could be a recipe for stress fractures.
3. Schedule osteoporosis screening
Don't skip screenings. DEXA scans, also called bone densitometry scans, use X-ray imaging to measure bone density. If the test indicates osteoporosis, your doctor may be able to slow its progression and prevent further bone loss.
Avoid home hazards. Fall prevention is something Dr. Nur discusses with all her patients in the Fragility Fracture Program. Danger may be lurking in your home, even if nothing has changed in years. Make sure walkways are clear, remove rugs or anything you might trip over, keep commonly used items in reach, install rails or grab bars if needed, and invest in pet training or a dog walker.
About the Scripps Fragility Fracture Program
In Scripps' Fragility Fracture Program, Dr. Nur and her team of specialists provide comprehensive bone care, including diagnosis, treatment, education and prevention. They also assess patients' risks and work to determine the root causes of their health issues.
"Patients of all ages are welcomed," says Dr. Nur. "We can see everybody who has had what you might consider a fragility fracture, so we're adding secondary prevention of a future fracture."
Primary care providers refer patients to this program who've had a fracture that's a little suspicious or who have a condition that makes a fall more likely — "A lot of primary care is getting people to care about their bones before they have a fracture," Dr. Nur says.
The program commonly cares for people with stress injuries, fractures not associated with a comparable level of trauma (a fall from ground level, for example) and patients who have poor balance. In line with the multidisciplinary care Scripps is known for, they then work with specialists in other areas, such as endocrinologists, nutritionists and physical therapists, to determine the cause of the patient's bone loss and prescribe appropriate treatment, such as medications or bisphosphonate infusions that slow bone loss.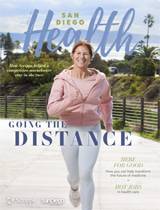 This content appeared in San Diego Health, a publication in partnership between Scripps and San Diego Magazine that celebrates the healthy spirit of San Diego.