What Are the Benefits of Medical Weight Loss?
Scripps' offers world class program for people with obesity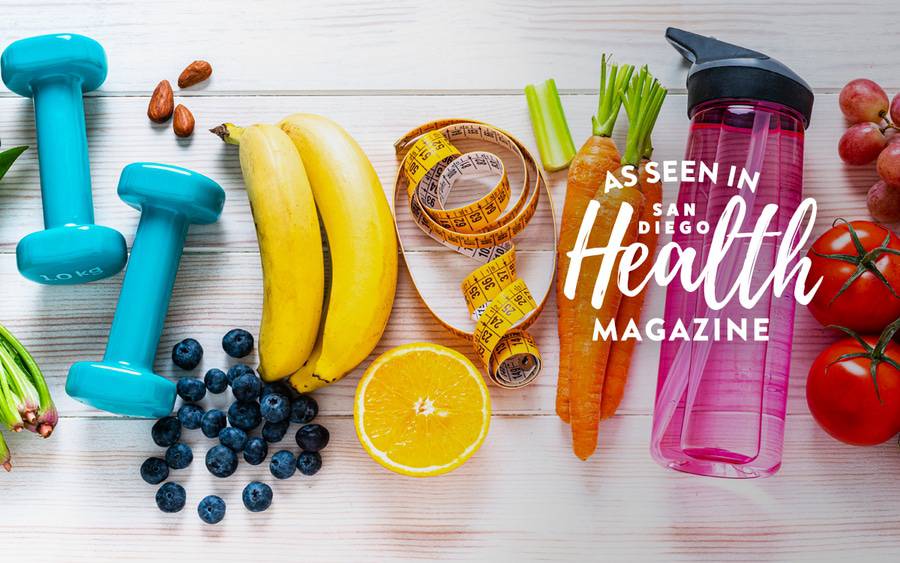 Scripps' offers world class program for people with obesity
According to the Centers for Disease Control and Prevention, nearly 42 percent of American adults are affected by obesity, which puts them at risk for numerous health conditions, such as type 2 diabetes, heart disease, stroke, hypertension, osteoarthritis and several types of cancer. 
While the potential consequences of carrying excess weight are well-known, many people still struggle to shed the extra pounds — even in a city as fit as San Diego. People affected by increased body weight may face numerous physical, emotional and social challenges. But Scripps has many options for patients who need help achieving their weight loss goals. 
What does Scripps Weight Management offer?
The Scripps Clinic Center for Weight Management and Bariatric Surgery is one of the most comprehensive weight loss programs in the region. The center's specially trained, compassionate, multidisciplinary staff has empowered thousands of patients to lose weight, maintain their weight loss, and adopt healthy and sustainable lifelong habits safely and effectively. 
"When I first meet somebody, my job is to figure out why they're unable to lose weight, talk about their weight history, figure out if there's a medical condition or medication that is contributing to their weight and then figure out the best plan for them moving forward. For some people, that does involve bariatric surgery, but for a lot of people, it doesn't," says Samantha Harris, MD, an endocrinologist at Scripps Clinic Del Mar, who specializes in weight management and diabetes care. 
What are the pillars of weight loss?
Dr. Harris and her colleagues at the Scripps Clinic Center for Weight Management and Bariatric Surgery design individualized weight loss programs based on leading research and evidence-based approaches. 
The center focuses on what Dr. Harris calls the five pillars of weight loss: diet, exercise, mental health, medication and surgery. 
Physicians craft personalized plans that address patient needs. For instance, many patients undergo resting metabolic rate testing and have a registered dietitian build a meal plan that accurately addresses their caloric needs. Their metabolism may be retested as they lose weight and their diet is adjusted accordingly. 
A patient's plan may also include weight loss medication, or medication that targets an underlying condition that can cause weight gain — such as depression, anxiety, stress or comfort eating, or a binge eating disorder. 
There is also behavioral support, one-on-one nutritional counseling, professional life and health coaching and support groups — all of which may be beneficial regardless of how many weight-loss methods a patient has tried before. 
What are bariatric surgery support services?
For patients who are considering, or have already undergone bariatric surgery, the center offers a wealth of supportive services, such as bariatric surgery support groups to help patients share their experience with others in the same position. 
"It really just depends on what the patients need," says Dr. Harris. "Most people who try to lose weight are experts in weight loss — they've read so many books, they've tried so many things. It's not necessarily about the knowledge; it's accountability and support." 
What makes Scripps weight loss program world class?
Dr. Harris notes that the Scripps Clinic Center for Weight Management and Bariatric Surgery and its medically supervised weight-loss programs are world-class. Scripps' center is among the largest insurance-based weight loss clinics in the country and its offerings are based on research and best practices. 
The center is staffed by endocrinologists; surgeons; certified diabetes educators and other highly trained staff who specialize in weight management, obesity and bariatric surgery; and advanced practice providers. 
The medical weight loss program also collaborates with the Scripps Clinic Nutrition and Metabolic Research Center to explore new methods to help people with weight issues and conduct clinical trials for possible new treatments for obesity, diabetes and hypertension. 
"The key word is 'individualized,'" Dr. Harris says. "There are so many one-size-fits-all clinics out there. We're treating this disease and all of its associated medical conditions. It's not just a quick fix. I'm so proud of how our clinic is different."  
What are new, promising weight-loss medications?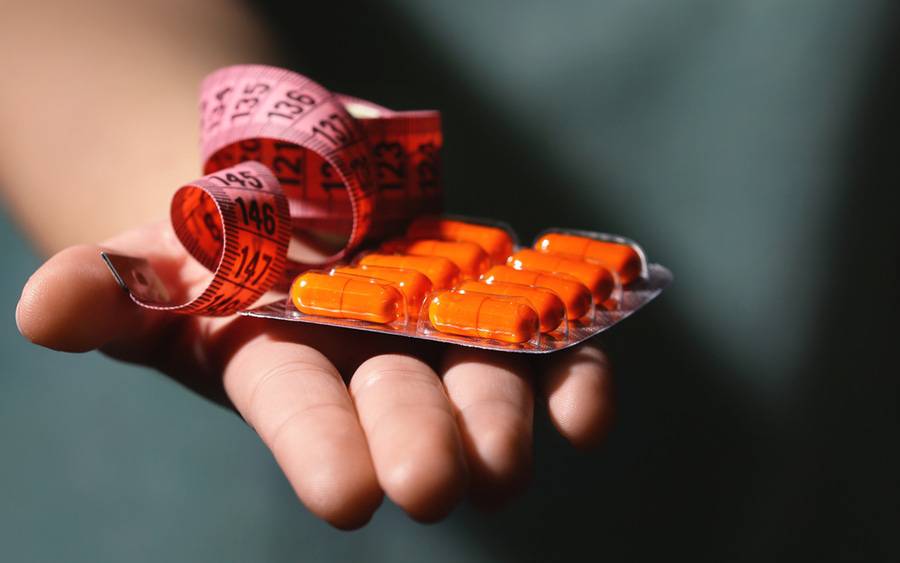 What are new, promising weight-loss medications?
While there is no "magic bullet" when it comes to weight loss, new pharmaceutical drugs on the market are giving hope to people who struggle to maintain a healthy weight. 
Medications, such as Wegovy, available by prescription only, contain an injectable form of a gastrointestinal hormone known as GLP-1. The hormone is a semaglutide that was formerly used in lower doses to treat diabetes, which helps to regulate appetite. When combined with diet and exercise, they can help patients who are overweight or obese lose up to 15 percent of their body weight over time. 
The medication is approved for adults with a body mass index of 30 or more, or 27 or more if they have at least one coexisting weight-related medical problem, such as type 2 diabetes, high blood pressure or high cholesterol. It — and similar drugs that will soon be on the market — are a "game changer" in the battle against obesity, says Ken Fujioka, MD, director of the Nutrition and Metabolic Research Center at Scripps Clinic. 
"Forty percent of the US population is truly obese," he says. "That means their lifespan is clearly shortened because of their weight." 
Why is losing, maintaining weight hard?
For many, losing weight and keeping it off takes more than willpower. Our bodies are hard-wired to hang on to excess fat to avoid starvation and can't tell the difference between an intentional diet and legitimate famine. 
Once the pounds start coming off, your body will slow down your metabolism to compensate. The real kicker is that your metabolism won't ever bounce back. For every 2.2 pounds you lose, your metabolism permanently lowers by 30 calories, Dr. Fujioka says. This makes it harder to maintain weight loss and much easier to gain it back — and then some — which prompts a new problem. 
When you gain more weight than you lost, your body will establish a new set point and will think that higher weight is the normal weight, continually trying to stay at that higher weight. The semaglutide medication helps override that response. 
"When we get food into our small intestine, we release a hormone called GLP-1 and a couple other hormones that go to the brain and tell us to stop eating and tell the brain it's OK to lose weight. We copied that hormone," Dr. Fujioka explains. 
The medication could mean weight loss success for a lot of people, with few, if any, side effects. But there's a catch: it is pricey and not always covered by insurance. It's also not yet available in generic form. However, Dr. Fujioka says that it will actually save money in the long run when it comes to health care costs helping patients avoid weight-related medical problems that end life prematurely. 

This content appeared in San Diego Health, a publication in partnership between Scripps and San Diego Magazine that celebrates the healthy spirit of San Diego.