7 Holiday Gifts that Will Keep Your Kids Active
Gifts that encourage exercise have many health benefits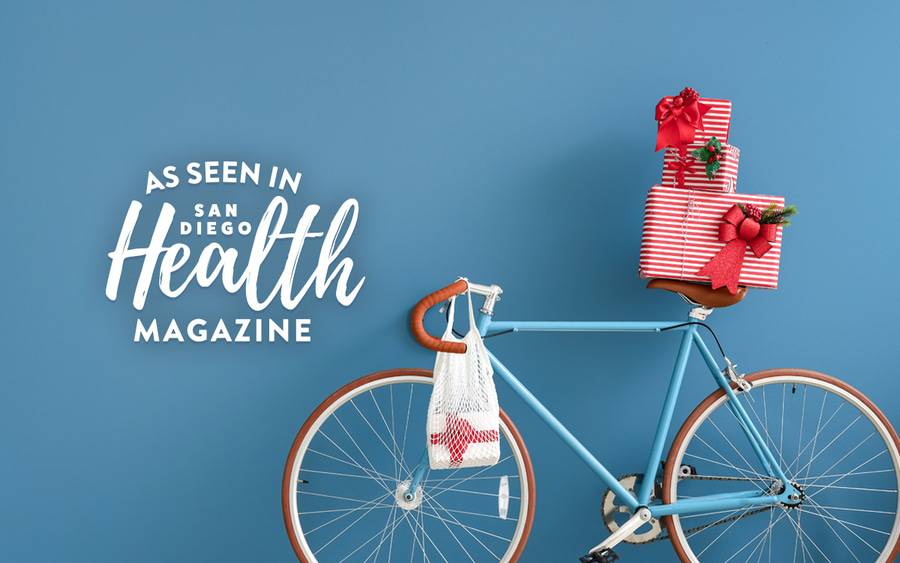 Gifts that encourage exercise have many health benefits
The holidays are right around the corner. While electronics and the must-have toys of the year are probably pretty high on your child's wish list, gifts that will keep them active have far better benefits. 
Regular physical activity has been shown to improve heart and lung health, strengthen bones and muscles, ease anxiety and depression and reduce the risk for chronic conditions in the future. But according to the Centers for Disease Control and Prevention, less than a quarter of kids get the recommended 60 minutes of physical activity per day. 
"There are lots of great physical activity-focused gifts out there, like bikes, Frisbees and those types of things," says Ann MacQuarrie, MD, a pediatrician at Scripps Clinic Carmel Valley. "Giving gifts that encourage activity in kids can be very helpful because you're providing an easy way for them to be active as well as something that's fun for them to do." 
A sedentary lifestyle can prove harmful in the long run. Active play can help kids develop healthy habits early on, prevent childhood obesity and can also promote academic performance, improve sleep, sharpen motor skills, decrease stress and boost self-esteem, says Tina Chu, MD, a pediatrician at Scripps Coastal Medical Center San Marcos. 
"Active play has so many great benefits. It improves not only the quantity, but also the quality of life," she says. "If we're not meeting those physical activity milestones, we're more at risk for damaging health conditions, such as type 2 diabetes, high blood pressure, sleep apnea and orthopedic bone conditions. Mental health can also be negatively impacted if we don't get enough physical activity."
Make play a family affair
There are a ton of options to keep active kids engaged but narrowing down the list doesn't have to be difficult. Talk to your children about their interests and go from there. And if all else fails, lead by example and make physical activity a family affair. 
"A lot of times kids are told that they should get more physical activity, but they don't really have anybody to do that with," says Dr. MacQuarrie. "Doing these activities together shows them that it's not just you that has to be active, but we all should be active and doing that together can be fun." 
And as always, safety is paramount. You'll want to consider what toys or activities will be entertaining and effective without crossing the line to dangerous or destructive. Make sure your child has the proper safety gear and provide supervision when necessary. 
Who wouldn't want to find a new bike under the tree? This fun and functional gift is a perennial favorite for a reason. Balance bikes can help toddlers develop their skills and traditional bikes make great gifts for older kids. 
"There are a lot of fun options for bikes nowadays," says Dr. Chu. "It's a great idea for quality family time when parents have bikes, too. We're so lucky that we have great weather — it's really an activity that can be done all year long." 
You can't let kids hit the road without the appropriate safety equipment. Don't forget to include a helmet, knee and elbow pads, gloves, spoke lights, reflectors and a bell. 
"The important thing is making sure that whatever you get, they're going to be safe," says Dr. MacQuarrie. 
Balls, bats, basketball hoops, gym mats, tennis rackets, soccer goals and the like can keep kids busy, provided you have the space or can regularly travel to a park or playground. 
Look for things that fly, such as discs, boomerangs and kites, or that encourage movement, such as hula hoops, swing sets or pogo sticks — all fun ways to help kids develop motor skills. 
Young children are more prone to dehydration than adults because they have smaller bodies. Help them stay hydrated on-the-go with a lightweight hydration pack. 
Kids can enjoy the same benefits as adults with fitness trackers that count steps, track heart rate and monitor sleep. Fitness trackers can also help keep kids motivated and accountable while they earn digital rewards and track their progress. 
A bonus: Many fitness trackers can also store emergency contacts, important phone numbers and allergy information. 
7. Classes or experiences
A trip to a trampoline park, gymnastics classes or surf lessons are fantastic ways to get your child's heart pumping while also making unforgettable memories. A state parks pass is perfect for outdoorsy types and families who like to hike. 

This content appeared in San Diego Health, a publication in partnership between Scripps and San Diego Magazine that celebrates the healthy spirit of San Diego.