Scripps Leader Receives Statewide Nurse Practitioner Award
Charlotte Thomas honored for significant achievements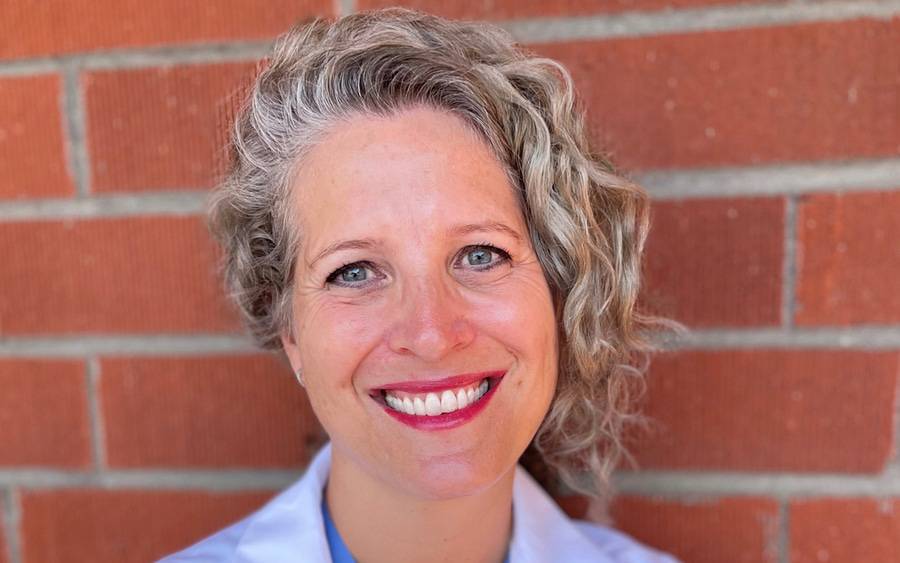 Charlotte Thomas honored for significant achievements
The California Association for Nurse Practitioners (CANP) has selected Charlotte Thomas, an intensive care unit nurse practitioner with Scripps Health, as the recipient of its 2023 Nurse Practitioner of Distinction Award. Thomas received the honor at CANP's annual educational conference on March 16 in Monterey, Calif.
Thomas, who has doctoral degrees in nursing practice and nursing education science, serves as co-program director and chief of advanced practice for critical care medicine at Scripps Mercy Hospital Chula Vista.
The CANP award recognizes several of Thomas' recent accomplishments. She led Scripps' efforts to implement a novel "model ICU care" approach, which includes multidisciplinary patient care teams and standardized, collaborative processes for improved efficiency and consistency. Following the introduction of this new approach, the number of days patients spend on ventilators and their overall length of stay in the ICU have both decreased.
Thomas also developed an advanced practice provider (APP) critical care orientation training program at Scripps and has been active in recruiting and proctoring new APPs. Her leadership in this area has led to APPs delivering critical care services to patients in underserved settings.
Beyond the ICU, Thomas created an APP procedure team to better support the hospital's procedural needs and improve efficiencies on the medical-surgical floors. She also served as an ICU content expert on transition to practice standards for California Assembly Bill 890, which is currently in effect as law and gives nurse practitioners greater autonomy in their practice.
"Charlotte's clinical skills, compassion and dedication have benefitted our patients and staff since the day she joined us," said Tom Gammiere, Scripps Health's corporate senior vice president and southern regional chief executive. "Her achievements are particularly impressive, considering they came while the U.S.-Mexico border region where Scripps Chula Vista is located was impacted by especially high numbers of COVID-19 patients."
The Nurse Practitioner of the Year Award recognizes a CANP member who demonstrates excellence in furthering the nurse practitioner role. A nurse practitioner is an advanced practice registered nurse who has completed graduate-level education and has an expanded scope of practice, compared to the traditional registered nurse role.
Thomas is a United States Army veteran who served as a combat flight medic. She went on to work in various nursing capacities at hospitals and health systems in Florida and Virginia before joining Scripps. She earned her bachelor's degree in nursing from Jacksonville University in Florida and her master's degree in nursing from the University of South Alabama, where she also earned doctoral degrees in nursing practice and nursing education science.
Established in 1977, CANP advocates for more than 30,000 nurse practitioners across California by providing educational and networking opportunities for professional growth.