Critical care and ICU expertise in San Diego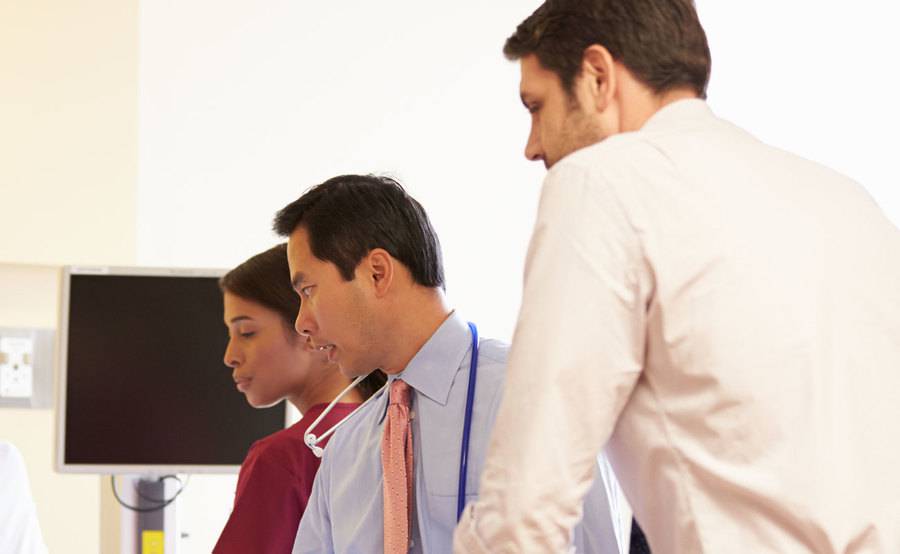 Critical care and ICU expertise in San Diego
When you or a loved one needs intensive, round-the-clock monitoring and care, Scripps is here for you. Whether it's due to a serious illness, severe injury or major surgery, Scripps board-certified critical care physicians and intensive care specialists provide expert, personalized care. In every Scripps hospital, our critical care teams continually monitor patients in our intensive care units (ICU) and respond to changes in their medical condition that may occur on a minute-by-minute basis. Critical care teams work closely with doctors in emergency medicine, trauma, pulmonology, cardiology, anesthesiology and other specialties to provide specialized care whenever it's needed.
We know that a critical health problem can be upsetting for both patients and their families. Your Scripps team is here to provide compassionate care, answer any questions and keep you informed every step of the way.
Scripps provides critical care and intensive care at the following locations throughout San Diego. Visiting hours and policies vary by location as well as by each patient's specific needs. Please check with each site for details before visiting.
Also known as intensive care, critical care provides round-the-clock attention for people with severe or life-threatening injuries and illnesses, as well as those recovering from major surgery. Critical care is most often provided in an intensive care unit (ICU) within a hospital, where a dedicated medical team led by an intensive care doctor provides constant monitoring of each patient. Depending on their condition, patients may require lifesaving equipment, such as breathing machines, feeding tubes or intravenous (IV) tubes while they recover. 
Patients receive care in the ICU until they no longer need constant monitoring and have improved enough to move to a standard hospital room. Some patients, such as those recovering from surgery, may spend just a few hours in critical care. Patients who have a serious illness or are badly injured may spend days or weeks in the ICU.
In addition to an intensive care doctor, critical care teams include other specialists. Learn more about the types of doctors and medical professionals you may meet.
Pulmonologists, who specialize in respiratory disorders, are often part of the team because many critically ill patients need help breathing. Many pulmonologists are also trained in critical care medicine.
Cardiologists care for patients with heart failure, heart attack and other life-threatening cardiac conditions.
Neurologists care for patients who have a stroke, traumatic brain injury or other neurological condition.
Anesthesiologists care for patients under anesthesia and manage the airway, lung and cardiac status in the operating room. Many anesthesiologists are specifically trained in the subspecialty of critical care medicine.
Respiratory therapists provide breathing treatments for patients with respiratory issues.
Critical care registered nurses are specially trained in caring for patients in intensive care.
Speech therapists, occupational therapists and physical therapists may provide therapy at the bedside.
Many patients will need rehabilitation after leaving the ICU to help them regain strength and begin caring for themselves again. Scripps offers a full range of physical rehabilitation services to help patients make a smooth transition out of ICU care. These services include physical therapy, occupational therapy, speech therapy, brain injury rehabilitation, voice and swallowing therapy, and more.