Pulmonology (Pulmonary Medicine)
Diagnosing and treating lung disease and respiratory disorders in San Diego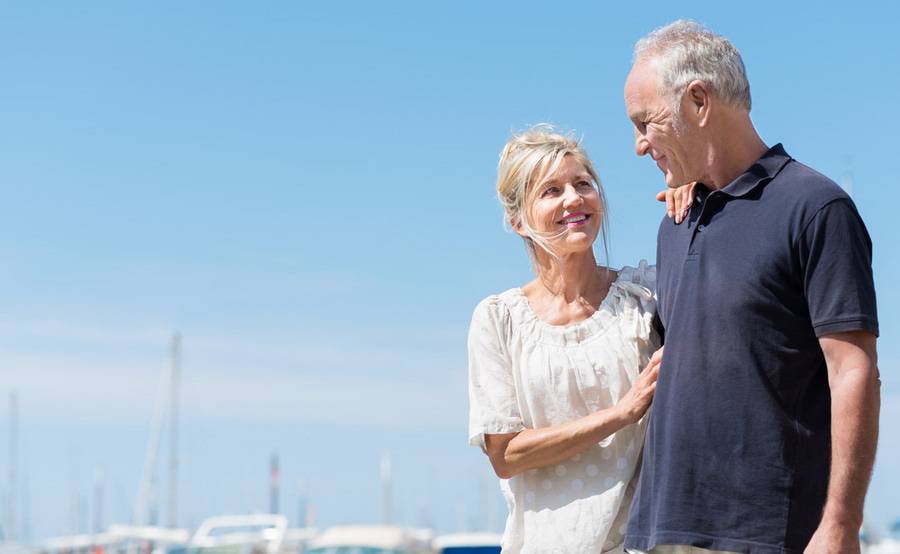 Diagnosing and treating lung disease and respiratory disorders in San Diego
Many people don't pay much attention to their breathing — until it becomes difficult. Asthma, lung disease, COPD, respiratory infections and other pulmonary diseases can affect your ability to breathe normally and make even the simplest daily activities challenging. When that happens, you need expert pulmonary medicine. 
Scripps pulmonologists in San Diego are experts in diagnosing, treating and helping prevent respiratory problems. It is because of this exceptional care that Scripps Memorial Hospital La Jolla and Scripps Green Hospital are recognized as one of San Diego's best hospitals for pulmonology by U.S. News & World Report. 
As a Scripps patient, you have access to the latest treatment options for routine and complex pulmonary disorders, including new medications, advanced surgical techniques and interventional pulmonology services. In addition, our pulmonologists work closely with specialists in sleep medicine, intensive care and other specialties to provide comprehensive care and support.
About lung disease and respiratory disorders
Respiratory disorders include a range of conditions that affect the lungs and respiratory system. They can cause mild to severe breathing problems.
Types of lung diseases and respiratory disorders
Airway diseases include asthma and COPD.
Asthma — Asthma is a chronic disease caused by inflammation of the airways. Asthma symptoms can range from uncomfortable to life-threatening.  
Chronic obstructive pulmonary disease (COPD) — Includes chronic bronchitis and emphysema, COPD is a serious inflammatory lung disease that damages the airways and airsacs. It can cause shortness of breath, wheezing or chronic cough. 
Interstitial lung diseases affect the gas exchange areas of the lung (alveoli).
Interstitial lung disease and pulmonary fibrosis — These conditions cause lung tissue to become scarred and damaged over time. As a result, you may not be able to get enough oxygen into your blood.
Sarcoidosis — Sarcoidosis is a rare condition in which groups of immune cells form lumps called granulomas in various organs. It most often affects the lungs and lymph nodes in the chest. The cause is unknown.
Lung cancer is the second most common type of cancer among both men and women in the US. Learn more about lung cancer.
Pulmonary vascular diseases include pulmonary embolism and pulmonary hypertension.
Pulmonary embolism — Pulmonary embolism is a potentially life-threatening condition that happens when the pulmonary artery that carries blood to the lungs is blocked, usually by a blood clot that has traveled from the deep veins of the legs (a condition known as deep venous thrombosis or DVT).
Pulmonary hypertension — Pulmonary hypertension occurs when blood pressure in the arteries that carry blood to the lungs is too high. Over time, these blood vessels become hard and narrow, causing the heart to work harder and increasing the risk of heart failure.
Respiratory disorder causes, risks and family history
Smoking is a leading cause of many respiratory diseases, including long-term exposure to secondhand smoke. Infections that affect the respiratory system are also a common cause. Family history may be a factor in some lung diseases, such as asthma and interstitial lung disease.  
Common risk factors for respiratory diseases include:
Smoking or exposure to secondhand smoke 
Exposure to environmental pollution or toxins
Being overweight
Family history of lung disease
Autoimmune diseases, including but not limited to rheumatoid arthritis, scleroderma and dermatomyositits
If you're concerned about your risk or you have a family history of pulmonary conditions, talk to your doctor. You may be able to take steps to reduce your risk or your children's risk of disease.
Respiratory disease prevention
Minimizing your lifestyle risk factors may help promote healthy lungs. The following steps may lower your risk: 
Avoid smoking and exposure to secondhand smoke. If you smoke, quitting now can help reduce your risk. This includes vape products and marijuana. 
Minimize your exposure to chemicals at home and work. 
Test your home for radon gas.
Protect yourself from bacterial or viral infections by washing your hands often. Try to avoid people who are sick.  
Do aerobic exercise most days of the week to strengthen your heart and lungs.
Have physical exams on a regular schedule and let your doctor know if you have any breathing problems.
Respiratory disease symptoms and diagnosis
Scripps lung specialists are experts in diagnosing respiratory disorders to determine the best course of treatment. Learn more about respiratory disease symptoms, imaging and diagnostic testing.
Symptoms of respiratory disease
It's important to recognize the early signs of respiratory disease and seek care before the disease becomes serious. Tell your doctor if you notice any of these symptoms:
A cough that lasts a month or longer
Shortness of breath or difficulty breathing that does not go away, or happens even when you're resting
Wheezing or noisy breathing
Coughing up mucus for more than several weeks
Coughing up blood
Chest pain that lasts a month or longer
Having these symptoms doesn't mean you have respiratory disease. But you should let your doctor know, so you can find the cause of the symptoms and any potential health problems.
Scripps pulmonologists work with interventional pulmonologists, sleep medicine specialists, pathologists and other professionals to diagnose respiratory disease using advanced tests and imaging technology. Based on your symptoms, your doctor may order one or more of the following tests.
Chest X-ray
An X-ray of the chest can show many abnormal areas in the lungs.
Chest CT scan
A computed tomography (CT) scan rapidly generates X-ray images of a series of layers of your chest, which can be combined to create a 3-D view of your lungs and surrounding areas. Scripps offers the latest CT technology, including several low-dose CT scanners that reduce radiation exposure and its associated risks.
Chest MRI
Magnetic resonance imaging (MRI) helps provide detailed images of soft tissues. A chest MRI is used to look for tumors in the chest, as well as to see blood vessels, lymph nodes and other structures. It can include the injection of contrast dye into a vein to capture more detailed pictures.
Endobronchial ultrasound (EBUS)
This interventional procedure allows physicians to view and sometimes biopsy lymph nodes and masses within the chest surrounding the airways. It involves using an endoscope equipped with an ultrasound camera and biopsy instrument inserted through the mouth into the chest.
Flexible bronchoscopy 
Using a tube-like device inserted into the nose or mouth and through the windpipe (trachea), the physician can view the upper airways and lungs, perform biopsies and clean excess secretions from the lungs.
Electromagnetic navigation bronchoscopy (ENB)
Electromagnetic navigational technology adds the advantage of enhanced ability to locate and reach smaller and more difficult-to-reach lesions using CT images and a 3-dimensional mapping system. 
Sleep studies (polysomnography)
If your breathing problems are sleep-related, your doctors may recommend a sleep study to help pinpoint the cause of your condition and determine the appropriate treatment. You will spend the night in our comfortable, specially equipped sleep laboratory. Non-invasive monitors placed on your body will track your heart, brain, respiratory activity, blood oxygen levels and body movement throughout the night. 
Ultrasound guided biopsy
Ultrasound guidance is another minimally invasive technique used to guide biopsies of lungs, pleural cavities or lymph nodes.
Video-assisted thoracoscopic biopsy
Also known as thoracoscopy, video-assisted thoracoscopic biopsy requires only small incisions made while the patient is under anesthesia. The instrument, inserted between the ribs, allows physicians to see inside the chest cavity and remove growths close to the outer areas of the lung for testing if needed.
Understanding your diagnosis
If you're diagnosed with a respiratory disease, your Scripps team is here to help you understand your condition and your treatment options. The more you learn about your diagnosis and next steps, the sooner you can begin to make informed decisions about your treatment. 
Here are some questions you may want to ask your doctor or health insurance provider regarding your diagnosis:
How will this affect my day-to-day life?
Should I get a second opinion?
What is my treatment plan?
What costs will be covered by insurance?
Treatment and clinic trials
Scripps pulmonology specialists treat respiratory diseases with the most advanced therapies and procedures. Our goal is to treat your respiratory disorder and help restore your ability to breathe comfortably. Your care team will develop a personalized treatment plan tailored to the type and severity of your respiratory condition, your age and your overall health.
Respiratory disease treatment options at Scripps
Your treatment plan may include one type of therapy or a combination of approaches. 
Medications
Over-the-counter treatments (such as allergy medications), inhaled bronchodilators or inhaled steroids may be enough to manage mild breathing problems. Your doctor may recommend prescription medications to treat other conditions. For example, some medicines can help reduce inflammation, relax the muscles involved with breathing or control the progression of scarring in the lungs.  
Oxygen therapy
If your breathing problem prevents you from getting enough oxygen, you may need additional oxygen. Your doctor may prescribe oxygen for you to use continually or only at certain times of the day. Portable oxygen may be prescribed either using small tanks or a device that concentrates oxygen from the ambient air. 
Non-invasive ventilation therapies 
Ventilator therapies are non-invasive devices that treat sleep apnea by delivering air pressure through a mask to keep your airways open while you sleep. These therapies include continuous positive airway pressure (CPAP), bilateral positive airway pressure (BiPAP) and AutoPAP. For certain advance lung disease, non-invasive ventilation maybe necessary. 
Surgery or procedural interventions
If non-invasive treatments are not effective, your doctor may recommend surgery or a procedure. The type of surgery or procedure will depend on your diagnosis, such as to remove tumors or damaged tissue, open your airways, drain fluid from around your lungs, treat cancer and more. Your diagnosis will determine which type of doctor will perform your surgery or procedure.
Interventional pulmonology
Our interventional pulmonology specialists diagnose and treat respiratory disorders and lung diseases using minimally invasive techniques. Learn more about interventional pulmonology services at Scripps.
Respiratory clinical trials
Some pulmonary disorder treatment plans may involve clinical trials. Talk with your physician about whether a clinical trial is right for you. View the active studies at Scripps.
Your respiratory care team
Our teams collaborate and coordinate your care throughout your treatment. Depending on your condition, your team may include many professionals to ensure you have the expertise and support you need.
Your team may include:
Pulmonology specialists
Interventional pulmonologists
Surgeons
Oncologists
Sleep medicine specialists
Respiratory therapists
Registered nurses and medical assistants
Respiratory disease treatment locations
Pulmonary medicine is offered at the following Scripps Health locations in San Diego:
Pulmonary rehabilitation, support and resources
Scripps pulmonary rehabilitation programs offer a combination of therapies, such as education, exercise and coaching, to help you manage your breathing problem. You may have pulmonary rehabilitation along with other treatments. The treatments may include yoga, tai chi, music therapy, meditation, massage, healing touch and reflexology. For more information call 858-626-6493.
Scripps also hosts free monthly support groups:
Interstitial Lung Disease (ILD) Support Group
This support group is for patients with ILD to discuss and share progressive new information about the disease and promote an exceptional quality of life. The group meets every second Friday from 12:30 - 2 pm at Scripps Clinic Anderson Medical Pavilion, 6th floor, division of pulmonary medicine. For more information call 858-824-5404.
The Better Breathers Club
We welcome patients and caregivers affected by chronic lung diseases, including COPD, pulmonary fibrosis and lung cancer. The group meets every first Thursday from 11:30 am - 12:30 pm at Scripps Memorial Hospital La Jolla. For more information, call 619-392-9878.