Respiratory Diseases and Disorders (Pulmonary Medicine)
Diagnosing and treating breathing problems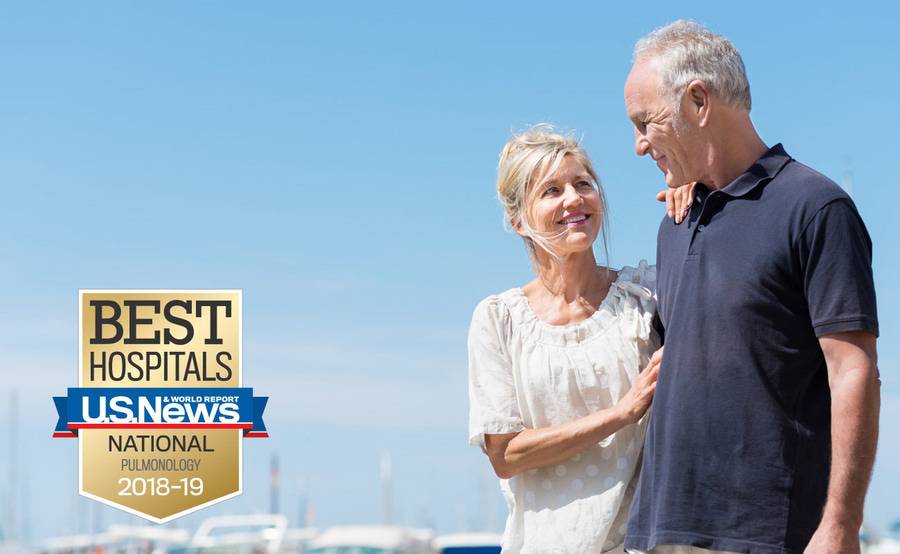 Diagnosing and treating breathing problems
Scripps pulmonary medicine programs offer a range of diagnosis and treatment options for routine and complex respiratory problems.
Our physicians remain committed to participation in the development of new medications and surgical methods to treat pulmonary disease. It's because of this dedication that Scripps Memorial Hospital La Jolla and Scripps Green Hospital are recognized among America's best hospitals for pulmonary medicine by U.S. News and World Report.
Exceptional pulmonary and respiratory care
Scripps pulmonary medicine patients have access to the most current treatment plans, and comprehensive patient support programs for conditions including:
Asthma
Chronic obstructive pulmonary disease (COPD)
Deep venous thrombosis
Pulmonary embolism
Pulmonary hypertension
Comprehensive pulmonary care is available at Scripps Clinic.
Pulmonary care and chest medicine locations