Left Atrial Appendage Closure
What is a watchman or left atrial appendage closure?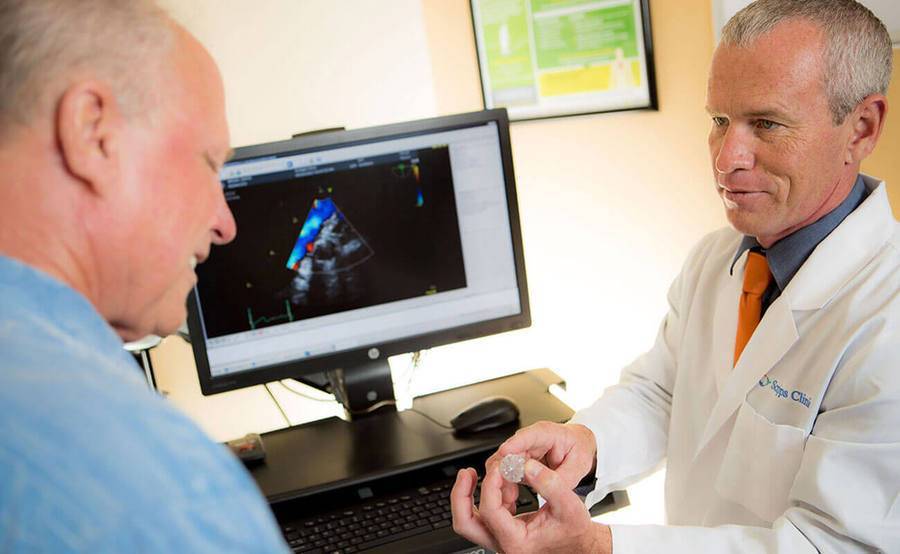 What is a watchman or left atrial appendage closure?
A left atrial appendage (LAA) closure is performed to reduce the risk of stroke in patients with atrial fibrillation or atrial flutter.
When the top chambers of the heart don't contract fully, blood can pool in the left atrial appendage and move downstream, causing a stroke or other problem. Blood thinning medications and anticoagulants can reduce the risk of blot clotting and stroke, but they may also increase the risk of bleeding elsewhere in the body.
A left atrial appendage closure uses a device called a Watchman to plug a small piece of tissue that extends from the heart's top left chamber (left atrium), where blood is most likely to pool and cause problems.
Scripps cardiac specialists perform more Watchman procedures than any other health provider in the country.
Minimally invasive procedure
Left atrial appendage closure is performed under general anesthesia, but it is a minimally invasive procedure. The physician makes two small incisions between the ribs of the left chest. A scope is inserted to allow the physician to see inside the body, as well as a clamp to close off the left atrial appendage during the procedure. 
The physician then inserts a catheter through a vein in the upper leg and moves it through the vein to the heart. The Watchman device is sent through the catheter into the left atrial appendage and expanded.
Once deployed, the plugging device prevents blood clots that form in the left atrial appendage from breaking loose and reaching the brain, which can cause a blockage of normal blood flow and potential stroke. The catheter and clamp are removed, leaving the device in place.
Patients are required to lie flat for four hours immediately after the procedure, and usually stay overnight in the hospital for observation.