Scripps Health and Kaiser Permanente Heart Care Partnership
A visionary partnership in heart care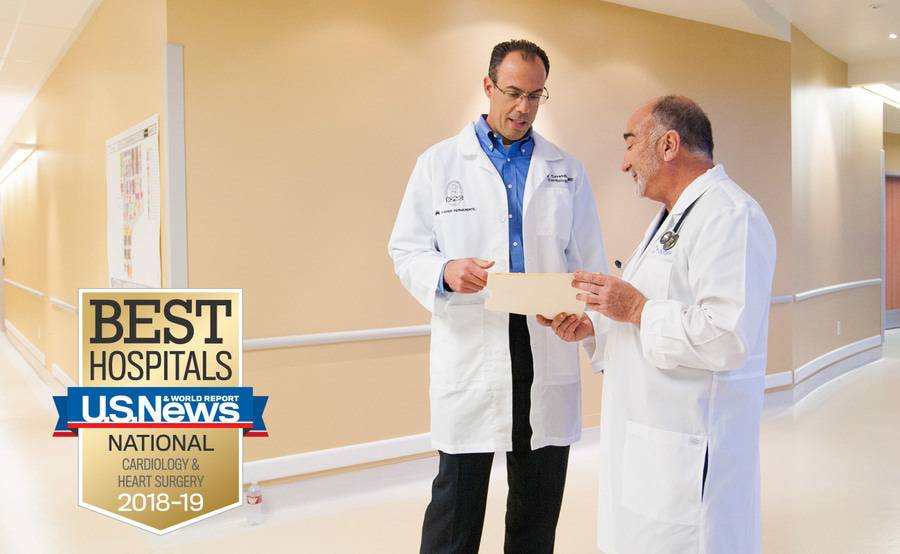 A visionary partnership in heart care
For more than 30 years, Kaiser Permanante has chosen Scripps Health to be its partner in cardiac care. Scripps is the exclusive provider of heart surgery to Kaiser Permanente members throughout the San Diego County.
Additionally, Kaiser Permanente cardiologists and electrophysiologists perform catheter-based procedures for their heart patients at Scripps.
Recognized as a heart leader for our innovative care, expansive scope of services and unparalleled commitment to quality, Scripps has been consistently named as one of America's Best Hospitals for cardiology and heart surgery by U.S. News & World Report.
What this means for Kaiser Permanente patients
Through this partnership, Kaiser Permanente patients in San Diego County and beyond will receive their cardiac care at Prebys Cardiovascular Institute — a world-class heart care center that serves as the premier destination of heart patients on the West Coast.
Prebys Cardiovascular Institute features:
108 inpatient beds in private rooms with abundant natural light and sweeping views
Patient rooms designed to create a serene environment to increase well-being and boost the healing process
59 intensive care unit beds designed for optimum patient monitoring
Four state-of-the-art operating rooms
Two hybrid operating rooms
Three cardiac catheterization labs with the most advanced medical technology
Enhanced infection control incorporated throughout the hospital
Centralized cardiac research program
What does this mean for me as a patient?
Advanced cardiac care for Kaiser Permanente patients in San Diego is provided at the Prebys Cardiovascular Institute located at Scripps Memorial Hospital La Jolla. Catheter-based procedures such as angiograms, stents and pacemakers, are performed by Kaiser Permanente cardiologists and electrophysiologists who work onsite at Scripps.
If you need cardiac surgery, your procedure will be performed by a Scripps surgeon. While at Scripps Memorial Hospital La Jolla, you will be cared for by a cardiac care team of specially-trained nurses and staff.
Will I have additional costs for my care at Scripps?
You will probably have a copay similar to your copay for care at a Kaiser Permanente facility, but all other costs are covered by your Kaiser Permanente insurance plan.
Are my medical records safe?
Yes. Patient privacy is a priority, and we have safeguards in place to protect your health information. Anything shared with Scripps Health related to patient care is sent through a secure electronic connection and remains confidential.
How did Kaiser choose to partner with Scripps?
Not all hospitals can be a Kaiser Permanente partner. To qualify, each hospital has been carefully evaluated — and is regularly reassessed — for the quality of care, comfort and services it provides. Kaiser Permanente has partnered with Scripps for more than 30 years based on its independent third-party safety and quality rankings, and top-rated, award-winning care.
Kaiser Permanente heart patient resources
Scripps Health and Kaiser Permanente have developed a number of helpful resources designed to educate patients about key aspects of heart care and preparing for an upcoming procedure.