Prenatal and Parenting Programs and Resources
Online resources for parents and parents-to-be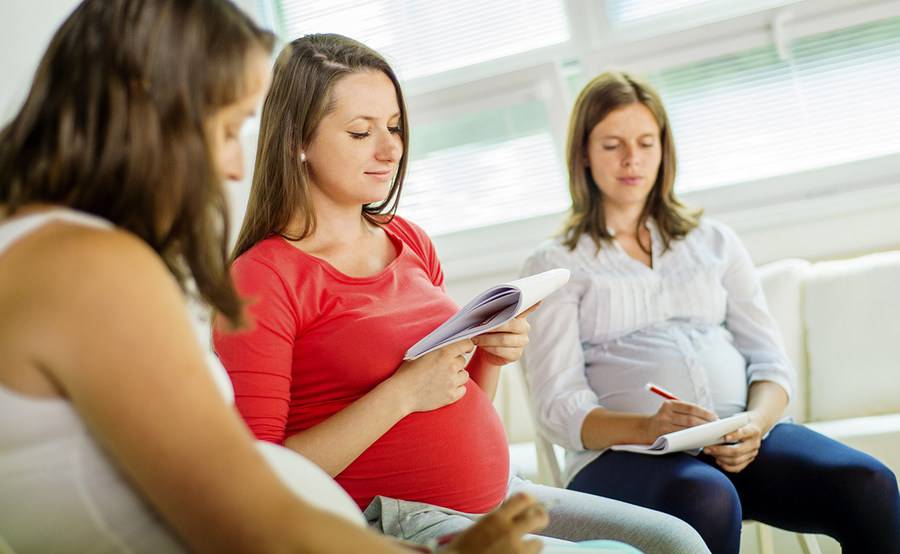 Online resources for parents and parents-to-be
At Scripps, parents will find a wealth of prenatal and parenting resources to support you in raising a healthy, happy family. Below are several trusted organizations and programs — inside and outside of Scripps — that you might find helpful. In addition, many parents also take advantage of our expert-led parenting classes, a community group called The Parent Connection and local WIC services.
Pregnancy and childbirth progrmas
American College of Obstetricians and Gynecologists (ACOG) - Patient Page
The ACOG patient page has pregnancy-related evidence-based fact sheets as well as a frequently asked questions (FAQ) section that covers many topics related to pregnancy, labor and delivery topics.
Centers for Disease Control (CDC)
The CDC pregnancy page provides general information on health and pregnancy, as well as up-to-date recommendations on vaccines during pregnancy and the vitamin K shot for newborns.
The San Diego Blood Bank is a non-profit organization whose mission is to save lives with quality blood services in collaboration with the community.
This site provides information on the value of cord blood and information on donating cord blood to the San Diego Blood Bank.
Get safety information related to pregnancy and breastfeeding.
The mission of March of Dimes is to fight premature birth. The website provides information on a variety of prenatal, postpartum and infant-related topics.
Medications during pregnancy and breastfeeding
Mother to Baby, run by the Organization of Teratology, provides evidence-based information on medications and other exposures while pregnant and breastfeeding.
They have a toll-free phone number ( 866-626-6847) for specific questions about a medication or exposure, as well as fact sheets posted online.
This is the U.S. National Library of Medicine's website that provides a compilation of resources for pregnant women from universities, the government and medical organizations.
15 apps to help throughout pregnancy.
The purpose of prematurity.org is to support parents of preemies by providing information on premature births and premature infant care.
The State of California and the National Highway Traffic Safety Administration (NHTSA) provide information on finding the right car seat for children of all ages, installing the car seat correctly, and registering your car seat.
This website is dedicated to providing information on car seat safety, car seat laws and regulations, manufacturer recalls and much more. Go to this site for all child-restraint manufacturer's instruction manuals for the last 10 years, a colored guide to safety seats, and a list of recalls and replacement parts. You will also find a very informational FAQ section.
Locations where you can speak with a child passenger safety technician can be found on this site. 
The AAP is a professional organization of pediatricians dedicated to the health, safety and well-being of infants, children, adolescents and young adults. AAP releases policy statements on a variety of topics including breastfeeding.
Scripps provides breastfeeding support groups throughout San Diego, free of charge and without appointment.
Scripps Memorial Hospital La Jolla and Scripps Memorial Hospital Encinitas provide outpatient lactation services. There is a cash pay fee for service. Please discuss reimbursement with your insurance company.
Their mission is to help mothers breastfeed through mother-to-mother support, encouragement, information and education, and to promote breastfeeding as important in healthy development of baby and mother.
Medications and breastfeeding - LactMed
LactMed is a database of drugs and other chemicals and their effect on breastfeeding. The site provides information on levels of substances in breast milk and the possible effect on the baby, as well as suggested alternatives where appropriate.
San Diego County Breastfeeding Coalition
The San Diego County Breastfeeding Coalition provides support for breastfeeding moms in San Diego County. The coalition compiles an annual breastfeeding resource guide that lists breastfeeding helpline phone numbers, hospital services related to breastfeeding, private consultants in San Diego County and much more. Information on breastfeeding advocacy, breastfeeding rights, and breastfeeding in the workplace can also be found on this website
Women, Infants and Children (WIC) Program
The San Diego WIC program helps pregnant, breastfeeding and postpartum women and mothers with infants and children up to five years old by providing supplemental food, nutritional education, free breastfeeding support and more.
Postpartum health and support
These sites are aimed at raising awareness and support for pregnancy and postpartum-related anxiety/depression in both moms and dads.
Empty Cradle is an organization that provides support to families who have suffered loss through miscarriage, stillbirth, infant death or sudden infant death syndrome (SIDS).
CPR Classes
CPR training is available for new parents, grandparents or anyone interested in learning basic CPR. Find information and locations for CPR and first aid classes near you.
Circumcision - American Academy of Pediatrics (AAP)
On this site, you will find the AAP policy statement on circumcisions.
Affiliated with the AAP, the goal of HealthyChildren.org is to be a virtual extension of the pediatrician's office and allow parents to be proactive about their child's health. This site is up-to-the-minute current, accurate and pediatrician-approved. You will find interactive tools, information on ages and stages, safety and prevention, and much more.
The CDC and HealthyChildren.org outline why immunizations are important for your child as well as recommended immunization schedules on their websites.
Networking with other San Diego parents
Sponsored by Scripps Health, The Parent Connection is a parenting support group for parents in San Diego County. Through The Parent Connection, you will be able to connect with other San Diego families via playgroups, San Diego parenting events, family swap meets, and educational programs. See website for more details.
The California Department of Public Health has a program called Newborn Screening, which screens all babies for serious but treatable genetic disorders. All babies in California are required to get screened soon after birth.
10 of the best apps for new moms and parents
Watch a video about how the Poison Control Hotline does more than help children in crisis.
Learn how to put your baby to sleep safely with tips from the National Institutes of Health (NIH) and crib safety recommendations from the Consumer Product Safety Commission.