Classes and Support Groups
Pregnancy and parenting programs and classes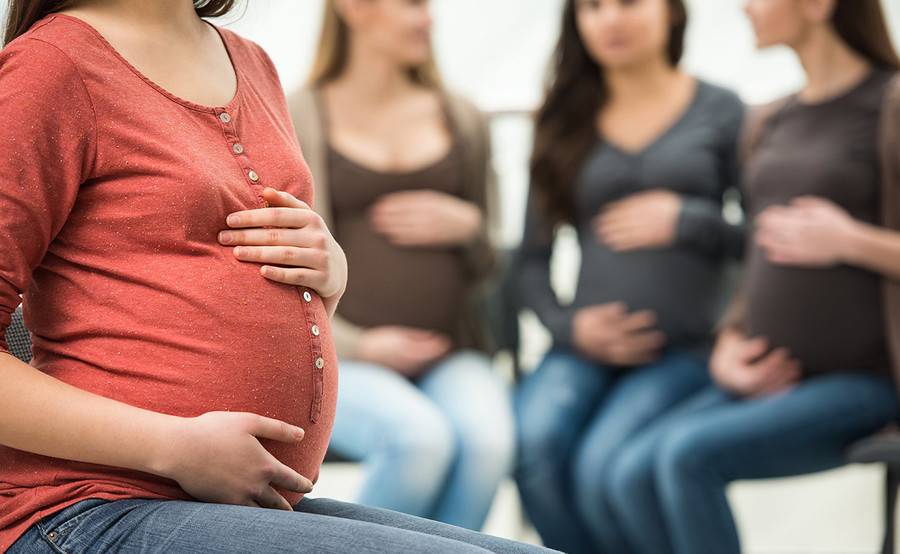 Pregnancy and parenting programs and classes
Scripps offers a wide variety of classes to guide you from pregnancy through your baby's birth and parenting. All classes are taught by certified, caring, experienced instructors who specialize in prenatal and postnatal education. Scripps recognizes your need for knowledge and confidence at this important time. Classes are offered countywide. Registration is required.
This course teaches childbirth preparation basics. Couples learn effective ways to reduce stress and increase comfort during labor, including breathing and relaxation techniques. Medications, hospital procedures and cesarean birth are also discussed.
Accelerated Childbirth Preparation
This course teaches the Childbirth Preparation curriculum over two days.
Refresher Childbirth Preparation
A review for parents who have previously taken a childbirth course. Labor, birth, breathing practice and updates about medications and hospital procedures are included.
Online Childbirth Preparation
This six-hour online course is designed for expectant parents who cannot make it to the on-site class, or simply prefer the convenience of online learning. This option is perfect for moms-to-be on bed rest, scheduling conflicts or as a refresher. Call 800-727-4777 for more information.
This class is for 3.5 to 6-year-old children and their parents and helps the entire family get ready for the new baby. Special stories, safety discussion and hands-on activities focus on the child's new role.
Prepare your body and mind for a wonderful, transformative experience. Safely strengthen your body, increase your stamina and calm your mind while cultivating a loving connection with your baby. Call 858-554-3488 for dates, time and cost. Class is held at the Scripps Center for Integrative Medicine.
This class separates facts from fallacies. Information is provided on getting started and preventing breast discomfort to help ensure a positive experience. Partners and coaches are encouraged to attend.
Expectant families will learn how to prepare their pet for baby's arrival. Course includes prevention and planning tips.
This is a two-session class that will help expectant parents gain skills to care for their newborn. The first class is taught by a pediatrician. Facts will be discussed regarding newborn care, appearance and characteristics. The second class covers holding, bathing, diapering, swaddling and comforting a newborn.
Hospital Orientation for Expectant Parents
This orientation explains where to enter the hospital when you arrive in labor and provides information on how to streamline your admission process. No children allowed on tours.
Grandparents are a link between generations. This class will provide information to help parents transition to grandparents. Topics: back to sleep, car seat safety and infant care.
Learn How to Strengthen Your Pelvic Floor After Having a Baby
Help your body recover in the postpartum period. Join a women's health physical therapist to learn about postpartum health, postpartum exercises and how to strengthen your pelvic floor muscles.
Parent Connection is a parenting support network of San Diego families. First-time and seasoned parents learn together and help each other as friends. Membership is $20/year. For more information visit www.sandiegoparent.com or info@sandiegoparent.com.