Childbirth and Parenting Classes
Some on-site classes and support groups have resumed.
Pregnancy and parenting classes in San Diego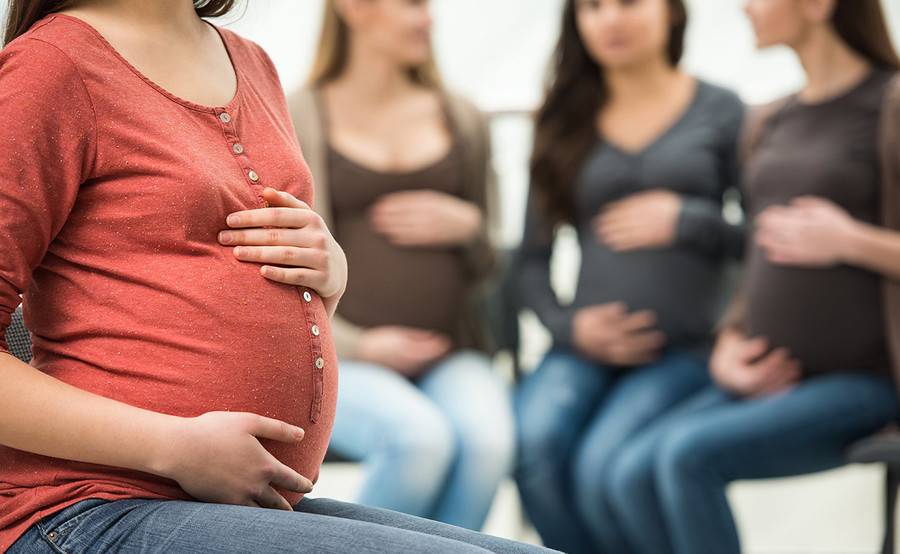 Pregnancy and parenting classes in San Diego
Scripps offers a wide variety of parenting classes to guide you from pregnancy through your baby's birth and parenting. All classes are taught by certified, caring, experienced instructors who specialize in prenatal and postnatal education. Scripps recognizes your need for knowledge and confidence at this important time. Classes are offered countywide. Registration is required.
Online Childbirth Preparation
This is a self-paced online course that teaches childbirth preparation. Couples learn the stages and phases of labor and delivery, plus effective ways to reduce stress and increase comfort during labor, including breathing and relaxation techniques. Medications, hospital procedures and cesarean birth are also discussed. This class can be completed in 6 hours and can be accessed to review videos and information, as often as you like.
Childbirth Preparation - In Person
Learn important information to help you be prepared for labor and the birth of your child.
It is recommended that you begin this childbirth preparation program when you are approximately 28-32 weeks along in your pregnancy.
Breastfeeding Your Baby - Webinar and In Person
This class is taught by a lactation educator and will discuss the benefits of breastfeeding. The course separates facts from fallacies and provides information on getting started, proper positioning to help prevent breast discomfort and to help ensure a positive experience. Information on breast milk collection and storage, returning to work and breast pumping is presented.
Breastfeeding Support Group - In Person
A Scripps lactation consultant is available to offer practical suggestions and support. Join other nursing mothers for an informal discussion about breastfeeding.
Comfort Measures for Birth - Webinar and In Person
Explore a variety of relaxation techniques, breathing exercises and comfort measures to use in labor. This class emphasizes the benefits of comfort measures for laboring at home and while admitted to the hospital. These can also be life skills that are beneficial throughout the postpartum recovery period and parenthood. This class is recommended in conjunction with the Online Childbirth Course or as a refresher childbirth course.
Getting Ready for Baby - Webinar and In Person
This class will help new parents gain skills for caring for their newborn. It is taught by a Scripps pediatrician and perinatal educator who will discuss important topics such as newborn behavior, characteristics, development, hospital expectations and keeping baby well. Discussion will include diapering, swaddling, holding, bathing, home and car seat safety and comforting your newborn. 
Grandparenting Today - Webinar and In Person
Grandparents are a link between generations. This class will provide information to help parents transition to grandparents. Topics: back to sleep, car seat safety and infant care.
Hospital Orientation Tours - In Person
This orientation will be an overview to help prepare you for arriving at the hospital and the birth of your baby. It is a general presentation about what to expect when delivering your baby and staying at any of our Scripps hospitals in San Diego.
Virtual Hospital Tours for Expectant Parents
Take a virtual tour of the four specialized maternity hospitals in San Diego (sometimes referred to as birthing centers).
Pelvic Floor Wellness: Prenatal - Webinar
Join a women's health physical therapist to learn about prenatal pelvic floor health. Exercises and how you can strengthen your pelvic floor muscles prenatally and during the postpartum period will be explained. These exercises will be demonstrated to help you improve your muscle strength and function.