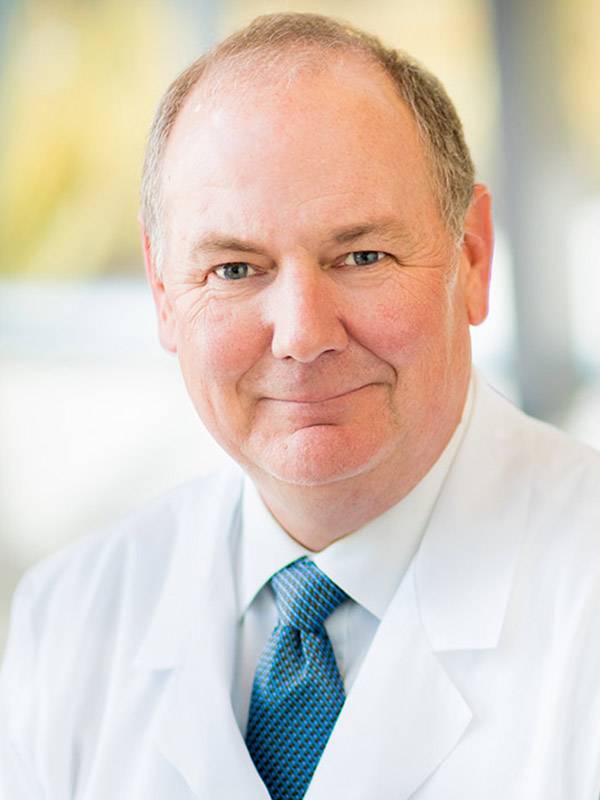 Thomas Buchholz, MD
Corporate Senior Vice President
Medical Director, Scripps Cancer Center
As medical director of the Scripps Cancer Center, Dr. Thomas Buchholz leads a comprehensive and clinically integrated cancer care program that serves patients throughout Southern California. He leads the development of clinical research activities within the program, including collaboration with industry-sponsored and investigator-initiated clinical trials. 
Prior to Scripps, Dr. Buchholz spent 20 years with the University of Texas MD Anderson program, holding a variety of academic and executive leadership positions. During his tenure he was division head and department chair of radiation oncology and served as executive vice president and physician-in-chief.
Dr. Buchholz earned his medical degree from Tufts University School of Medicine in Boston. He served his residency at the University of Washington Medical Center in Seattle, where he also completed a fellowship in radiobiology research. He is board certified by the American Board of Radiology and the National Board of Medical Examiners.
As a radiation oncologist with a clinical focus on breast cancer, Dr. Buchholz has had his research published in more than 350 peer-reviewed journals and has made significant scientific and academic contributions. He recently was named as the first recipient of the Conrad Prebys Executive Medical Directorship, Scripps Cancer Center.