Cardiovascular Disease Fellowship Program
Cardiovascular disease fellowship at Scripps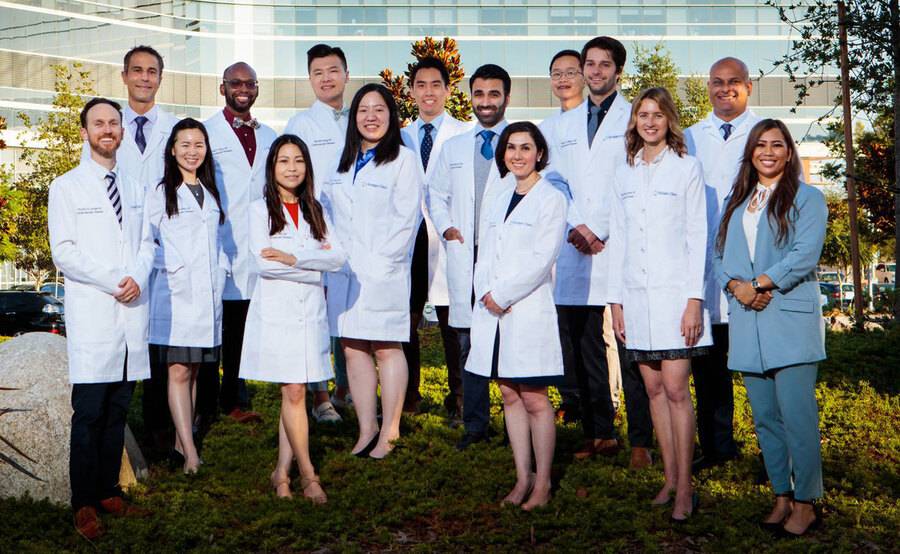 Cardiovascular disease fellowship at Scripps
The Cardiovascular Disease Fellowship Program at Scripps Clinic offers a unique opportunity to train with outstanding clinicians, clinical trialists and basic scientists.
Our institution places a great value on our fellows and their education, and we are fortunate to match with some of the brightest and most promising physicians in the country. 
The Cardiovascular Disease Fellowship Program at Scripps Clinic trains top candidates to become leaders in cardiovascular medicine. Program highlights include the following:
Unique training opportunities
The Scripps cardiovascular disease fellowship provides a balance between clinical exposure and research. Our unique training opportunities include:
We offer a small program at a medium-sized institution with high volume. Those ratios work in the fellows' favor. 
Most fellowships allow motivated fellows to become Core Cardiovascular Training Statement (COCATs) Level 2 in at least two of the following: nuclear cardiology, echocardiography, transesophageal echocardiography (TEE) and diagnostic angiography. At Scripps, our high clinical volume and high volume/fellow ratio allows every fellow to become Level 2 in each of these.
Note from the program director
Every June, we celebrate the graduation of our fellows, and it is bittersweet. It is like sending your kid off to college. On one hand, we will miss them because they have been part of our daily lives for three years and we have developed a relationship and friendship. On the other hand, graduation is a celebration, in part, because we feel a tremendous sense of pride in the type of cardiologist we are sending into the world. They are quickly identified as leaders in their future medical groups, they continue to be productive in research, they join leadership roles in national cardiology societies, and they are such outstanding clinicians that we would be happy and find great comfort if they were to care for our own family members. We spend three years setting them up for success and it is exciting to see them launch.
No sooner have we finished waving our goodbyes than we turn around to welcome four new fellows and again begin the process of mentorship and education. These fellows are attracted to Scripps Clinic's outstanding faculty, the division's excellent educational curriculum, and the opportunity to care for a diverse pathology. We offer fellowship candidates a unique, balanced opportunity to train outstanding clinicians, clinical trial-ists and basic scientists.
Sincerely,
Program Director, Cardiovascular Disease Fellowship Program 
Scripps Clinic
Timeline, eligibility and selection
Application timeline
Application start: July
Application deadline: August
Interviews: September and October
Rank list: November
Match: December
Eligibility criteria
MD or DO
U.S. Citizenship or permanent resident. We are not accepting applicants with a J1 or H1B Visas at this time.
Completion of a three-year ACGME-accredited Internal Medicine residency program by the time of entry
Selection criteria
Four fellows are selected from a highly competitive field of applicants for our training program. Fellows are selected based on their ability, academic credentials, aptitude, intellect, humanism, motivation and integrity. These qualities are assessed through a review of the academic record, letters of recommendation, standardized test scores, and interviews. 
Selection of fellows will not discriminate with regard to age, gender, nation of origin, race, religion, sexual orientation, or disability.