Scripps Clinic Headache Center offers patients traditional and integrative approaches to pain management.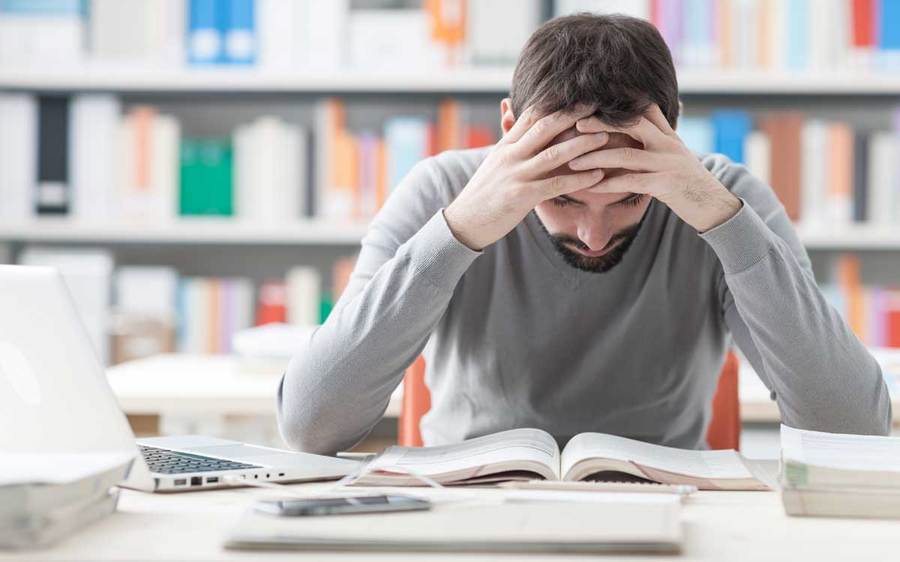 Scripps Clinic Headache Center offers patients traditional and integrative approaches to pain management.
Paul, a 71-year old retired electronic aircraft equipment naval repairman from Mira Mesa, Calif. knows what it's like to live with chronic pain. He started getting headaches in early childhood, and spent the majority of his life battling debilitating migraines. During a bad spell, his headaches would strike twice a day, nearly every day.
For years Paul used several ergotamine-based medicines to treat his headaches, but over time he had to keep increasing the dose. Ready to try something new, Paul finally found relief a year-and-a-half ago when he visited Emily Rubenstein Engel, MD, a headache specialist at Scripps Clinic.
Since starting a new combination of two prescription drugs and stopping all other painkillers entirely, Paul is essentially headache free.
An integrative approach combining traditional and alternative care
The Donald J. Dalessio Headache Center at Scripps Clinic, under the direction of Christy Jackson, MD, helps people like Paul through a combination of traditional and complementary care with a focus on prevention and lifestyle changes.
Led by specialists with fellowship training in cerebrovascular disease, clinical neurophysiology and sleep disorders, the center treats patients of all ages, including children, with all forms of head, facial and neck pain. Some common conditions managed by our physicians include:
Migraines, including intractable and adolescent migraine
Cluster headaches
Tension headaches
Chronic daily headache
Sleep-related headache
Medication overuse headache
Cervicalgia
Medical team comprising headache specialists
Our headache specialists – Christy Jackson, MD, Steve Poceta, MD and Emily Rubenstein Engel, MD – work closely with their patients' primary care physicians to tailor individual treatments that are appropriate for each person's needs, based on his or her medical history.
Standard treatments may include medication, Botox® injections and occipital nerve blocks, often prescribed along with lifestyle changes, support groups and pain management classes.
When more specialized treatments are needed, such as occipital nerve or motor cortex stimulators and glycerol injections, our physicians collaborate with other Scripps Clinic specialists in the areas of neurosurgery, pain management and anesthesiology.
Patients who wish to explore alternative therapies have access to evidence-based services at Scripps Center for Integrative Medicine, including biofeedback, acupuncture, massage, chiropractics, guided imagery and healing touch.
Tailored headache treatments for Scripps patients
Mackenzi, a 20-year-old student at the University of California, San Diego, can attest to the excellent care provided by the center. She started seeing neurologists for her headaches at an early age, after she started experiencing migraines around the age of nine. After trying several prescriptions that didn't really help, she gave up on medication until her headaches came back with a vengeance at age 18.
"As a full-time college student with two jobs and not much time to sleep, experiencing 20 headaches a month really interfered with my life," Mackenzi says. "I tried treating them with over-the-counter drugs, but after a while nothing helped and then I got rebound headaches after I stopped taking the medicine."
After a severe headache landed her in the Urgent Care Center at Scripps Clinic Torrey Pines, Mackenzi got a referral to the headache center and had her first appointment in March 2008. Since then she's been taking a prescription medicine daily to prevent her headaches from occurring, a treatment she says has "worked incredibly."
Identifying sleep apnea for headache relief
Tom, a 47-year-old banking executive, is also no stranger to the trial-and-error that often accompanies headache sufferers seeking relief.
The San Diego resident has spent the majority of his adult life balancing family demands and an 80-hour work week, while struggling with four to six headaches every week. In his quest to find a treatment that works, he has experienced it all — from sinus surgery and spinal taps, to potent narcotic painkillers including quarterly shots in the emergency room.
Tom says his life changed after he was diagnosed with sleep apnea at Scripps Clinic in 2001, and began using a continuous positive airway pressure (CPAP) machine to help his breathing during the night.
The combination of the CPAP and daily use of a preventive prescription drug, along with an abortive medication or painkiller as needed, has dramatically reduced the number of headaches he experiences upon waking.
In addition to the CPAP, Tom credits his physician, Steve Poceta, MD, with helping him find a treatment plan that helps alleviate his frequent headaches.
"Everyone's headaches are different and so no one treatment will work for everyone," Tom says. "I believe the solution is somewhere between medication and meditation, and until I figure out what that is, it's great to have a physician as thorough and caring as Dr. Poceta."
For patients like Tom who have a sleep disorder or perhaps a nontraditional sleep schedule, Dr. Poceta — a neurologist and sleep expert with a special interest in headache — can perform an evaluation of the sleep/wake cycle to determine whether the sleep pattern or problem triggers migraines. Addressing the sleep problem, whether alone or in combination with medication, often has an impact on the frequency of headaches.
Multi-disciplinary care for headache pain management
"Our program is special, not only because of the multi-disciplinary care we can offer to patients of all ages, but because our physicians take such a preventive approach to treatment," said Christy Jackson, MD, director of the headache center.
"Often our patients come to us frustrated because they've seen numerous physicians and tried multiple medications without success, and they feel like they've reached the end of the road. Instead of using a one-size-fits-all approach to pain management, our goal is to get to the root cause of each patient's pain and, together, create a prevention plan that allows for a variety of treatment options."
Mackenzi said she would definitely recommend Scripps Clinic because of its location, the on-site pharmacy and friendly staff.
"Dr. Engel was very understanding, and she took the time to listen to me," she says.