Coping with Grief During the Holidays
5 ways to make bereavement more manageable during the holidays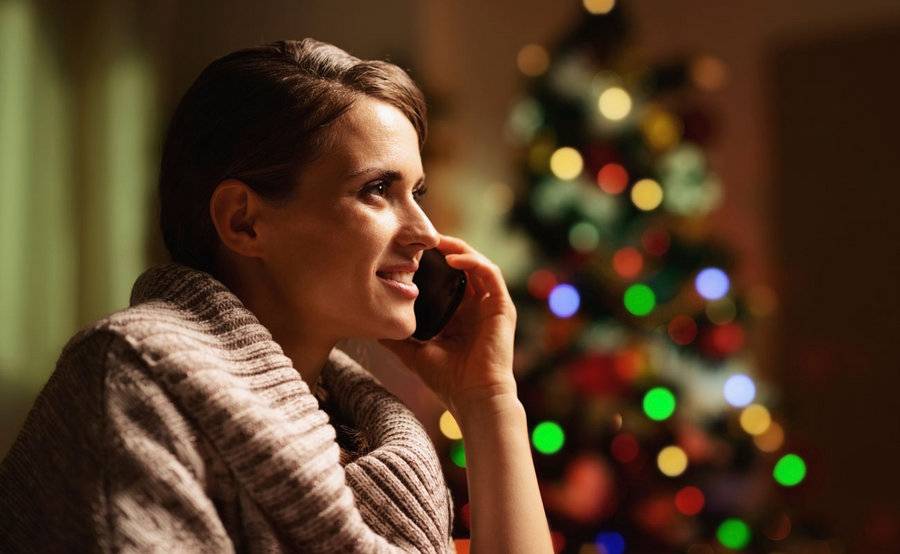 The holiday season is often a time of joy and celebration — a chance to spend time with loved ones, recalling happy times or creating new memories. But for those who have lost someone, this time of year can also trigger complex feelings of yearning, loss, sadness, grief, regret or other difficult emotions.
And that's ok. Feeling conflicted or anxious about big events like holidays after a loved one dies is completely normal.
"After the death of our dearest, the holidays can feel like an assault on one's grief," says Liane Fry, LMFT, FT, bereavement coordinator for the Scripps Bereavement Program. "Retail outlets bombard its customers with music, decorations and other stimuli to campaign for the joyfulness of the season while the bereaved are usually anything but joyful. Simultaneously, the bereaved are forced to imagine their holiday traditions without their beloved — which can leave a gaping hole in what was once predictable and comforting."
As you progress through this holiday season, the following recommendations might help you cope with challenging moments.
Identify potential hurdles
Visualize your holiday season, noting the places, situations or dates that might trigger your grief. Knowing what to watch for can help you plan ahead. Since feelings come in waves, anticipate a mix of good days and bad days. Take it one day at a time, and know that it's fine to decline invitations to events that might be especially painful.
Find support when you need it
Arrange a few phone calls or visits with friends and family, or sessions with a bereavement counselor before the holidays kick into full swing. You might feel more secure knowing your support system is standing by.
Planning a ritual in memory of your loved one can help you feel more in control of the upcoming holidays, and help provide an outlet for your grief. Consider placing a special decoration in your home, planting a tree in honor of your loved one, volunteering your time or money to a charity your loved one admired, lighting candles in memory of your beloved, or reminiscing with photo albums and mementos.
It can be very stressful and painful to maintain familiar holiday traditions without your loved one. You might decide to skip certain traditions, alter your typical holiday plans, or try something completely new. "For instance, I've worked with one widow who now travels to the homes of her adult children instead of hosting the holidays," Fry says. "Another family forgoes an exchange of presents and takes an annual vacation during the holidays to honor their deceased mother who valued family togetherness far more than material possessions."
Know that friends and family members often want to step in and offer assistance. "Ask yourself what may overwhelm you about the holidays," Fry says. "Then strategize what you could imagine delegating to a trusted other. Perhaps it's wrapping gifts, a thorough cleaning of your home, or devising a message for holiday cards or postings."