New Chief of Staff Named at Scripps Memorial Hospital La Jolla
Richard Unger, MD, to lead 975-member physician staff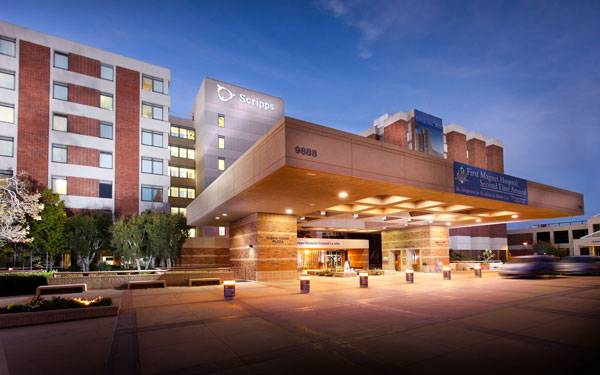 Richard Unger, MD, to lead 975-member physician staff
The physicians at Scripps Memorial Hospital La Jolla have elected anesthesiologist Richard Unger, MD, as the new chief of staff of the 444-bed campus, which includes the Prebys Cardiovascular Institute. Dr. Unger took over as head of the 975-member physician team on Jan. 1.
During his two-year term, Dr. Unger will serve as medical staff liaison to Scripps La Jolla's administrative staff and Scripps Health's board of directors. He will play a key role in driving continuous quality improvement in the delivery of health care services to the more than 113,000 patients cared for each year at the hospital.
He succeeds outgoing Chief of Staff Michael Worsey, MD.
"Dr. Unger brings strong leadership and communication skills to his new position," said Gary Fybel, the hospital's chief executive. "He will continue his passionate support for his colleagues and the world-class care that they deliver to patients every day."
Streamlining, collaboration are priorities
As chief of staff, Dr. Unger plans to look for more ways to streamline medical staff activities that provide physicians more time with their patients, and he wants to emphasize the benefits of close collaboration and communication among the hospital's various staffing teams.
"It is really important that we support each other," Dr. Unger said, citing as an example Scripps Health's nationally recognized heart care program, which integrates independent, Kaiser Permanente and Scripps Clinic doctors who perform cardiology procedures at the Prebys Cardiovascular Institute.
"It is an honor to be chosen by my colleagues to lead the world-class medical staff that we have at La Jolla and to follow in the footsteps of Dr. Worsey and the other distinguished chiefs of staff who came before him," Dr. Unger said. "In this period of rapid change in health care, I am committed to Scripps Health's system wide effort to improve the quality and value of care by eliminating waste through its Value by Design program."
Medical staff member since 1987
Dr. Unger has been a member of the medical staff at Scripps La Jolla since 1987 and has held numerous medical staff leadership positions including chairman of anesthesiology, and has been a member of many committees including those for physician wellbeing and ethics.
He received his undergraduate degree from the University of California, Berkeley, and his medical degree from the Medical College of Virginia. He served his internship and residency in internal medicine at the University of California, San Francisco, and residency in anesthesiology at the University of California, San Diego. He is certified by the American Board of Internal Medicine and the American Board of Anesthesiology.
Dr. Unger's medical interests include the prevention of postoperative delirium, also known as ICU psychosis, a psychiatric condition in some patients that may be linked to the mix of medications used for surgery and post-operative sedation. He is also interested in the prevention of postoperative cognitive dysfunction through the use of new medications that prevent the body's natural fight-or-flight response.
Born in Richmond, Va., Dr. Unger was raised in San Francisco and now lives with his wife in Carmel Valley. The couple has three grown children and four granddaughters. Dr. Unger is an avid fan of the Cal Bears; he plays golf regularly; and he competes at a national level in bridge, which he started playing as a child with his parents.