Lifesaving Cancer Screenings Men Shouldn't Ignore
Men at risk may benefit from colon and prostate exams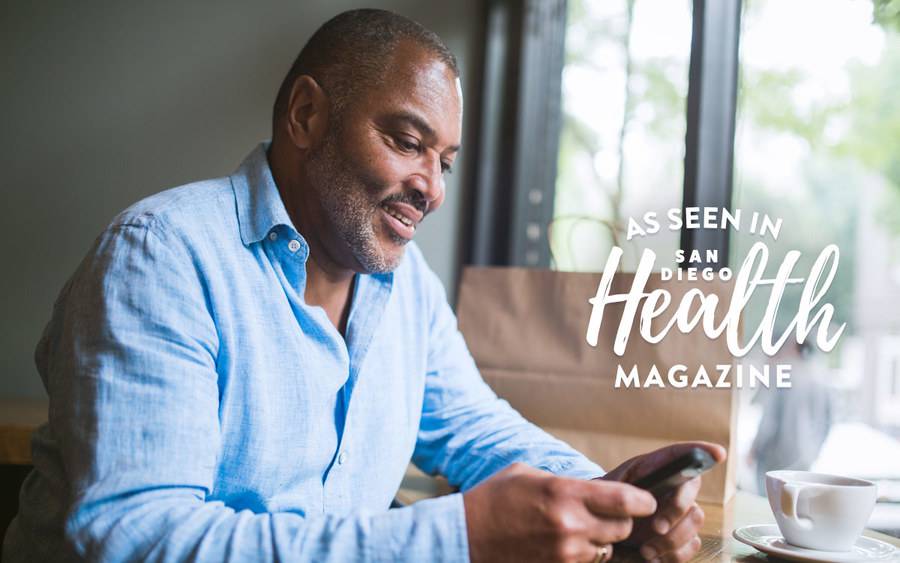 Men at risk may benefit from colon and prostate exams
It is a known fact, men tend to visit the doctor less than women. Men are also less willing to be screened for cancer, despite the fact that their cancer mortality rates are higher. But putting off medical visits can have serious consequences. It is important to identify potential problems before they become real concerns — especially when it comes to prostate cancer and colon cancer — since both conditions are much easier to treat when you catch them early.
How often should men get prostate cancer screenings?
One in seven men will develop prostate cancer in his lifetime.
After skin cancer, it's the most common cancer found in men. Prostate cancer screenings can go a long way toward detecting the disease; when found early, the five-year survival rate is almost 100 percent.
So how often should men get a screening? That question is the source of some controversy in the medical field, says Ramdev Konijeti, MD, a urologist at Scripps Clinic Torrey Pines.
For many years, doctors urged men over 50 to undergo regular exams. "Unfortunately, this led to overdetection of abnormalities, and more people getting invasive procedures and tests than were necessary," he says.
Today, only men with urination-related symptoms, a family history of prostate cancer or other risk factors need regular exams. Annual examinations are a good idea whenever doctors are concerned about possible prostate cancer or its development.
Men with increased risk factors may benefit from prostate cancer screening after age 40. After age 50, men should discuss prostate cancer screenings with their primary care physician, as more will benefit from it. And once an individual has less than a 15-year life expectancy, routine screening in the absence of relevant symptoms or other abnormalities is not necessary.
Which colon cancer screening is best for you?
Unlike women, who generally receive more regular health care, men too often skip checkups for things like colon cancer — the second most common cause of cancer death for both men and women.
"It's not something most people want to talk about, but by age 50, you should have a conversation with your doctor about colorectal cancer. It's so preventable, and the risk goes up when you hit 50. That's why we recommend beginning screenings then," says Walter Coyle, MD, head of gastroenterology at Scripps Clinic.
The removal of precancerous polyps reduces cancer risk by 90 percent, according to the American College of Gastroenterology.
Though the two clinical procedures used to screen for these polyps and other signs of colorectal cancer, colonoscopies and sigmoidoscopies, both involve a thin, flexible tube capped with a camera, they differ slightly.
A colonoscopy is a more thorough examination that looks at the entire colon; it requires sedation, but is often needed just every 10 years.
A sigmoidoscopy examines only the lower part of the colon; it does not require sedation and generally is required every five years.
Additionally, patients may consider over-the-counter, stool-based tests that can be administered at home. "Any screening is better than no screening," Dr. Coyle says. But patients may find that those tests are relatively pricey in relation to the accuracy of their results and their limited capability to detect precursor lesions.
"Many may be put off by the preparation required for clinical tests," Dr. Coyle says. "However, it is a small price to pay for a procedure that can be lifesaving."
This content appeared in San Diego Health, a publication in partnership between Scripps and San Diego Magazine that celebrates the healthy spirit of San Diego.