How to make your most important health care decision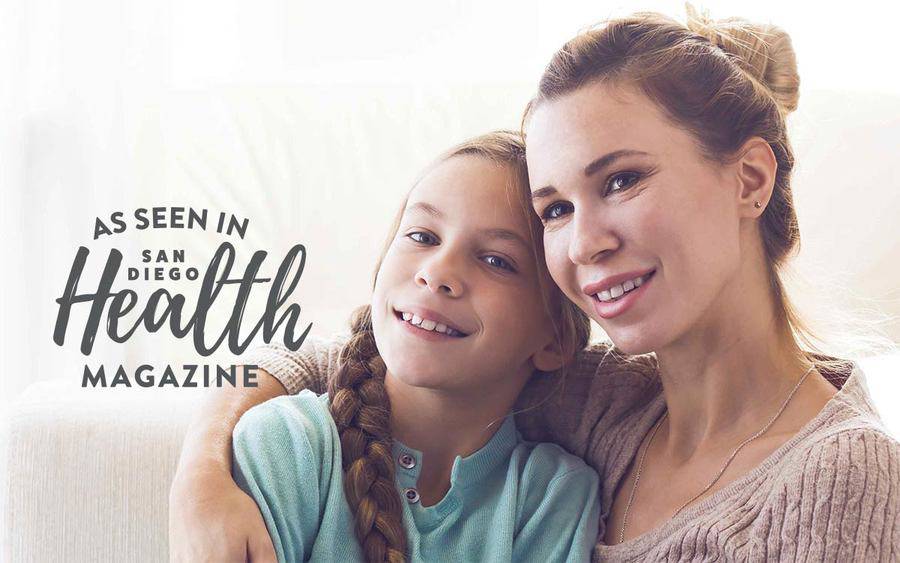 How to make your most important health care decision
Finding the primary care physician who's right for you or your family is one of the most important health care decisions you can make. Often your primary care provider will be your first line of defense when you're sick or need treatment for a medical condition. It's the job of these masters of common illnesses to help you stay healthy, so they're also your go-to for preventive care like routine screenings, checkups and flu shots. 
"Primary care doctors are the quarterback of your health care team," says Scripps Clinic vice president of primary care and internist Siu Ming Geary, MD. "If you develop a serious condition that might require specialists, your primary care doctor can ensure that all appropriate care is given and there are no gaps." 
HMO insurance plans require you to have a primary care physician — usually a family practitioner, internist or pediatrician. You'll have to consult your primary care physician if you're in need of a specialty care referral, so it's important to maintain open, honest and comfortable communication. Also, your relationship with your primary care doctor could very well outlast jobs or friendships, so get to know them. 
"We form relationships with patients over many years, so we know their health history," Dr. Geary says. "We can take care of them physically, but also mentally. And if a physician takes care of multiple family members, there's an even greater impact from our lifestyle and health recommendations."
7 things to consider when choosing a primary care provider
Determine what kind of doctor you need. Pediatricians treat children, family physicians treat people of all ages and internal medicine physicians care for adults. Specialists like OB-GYNs and geriatricians can also be primary care providers.
Understand the doctor's care philosophy. Many Scripps online doctor profiles include this.
Make sure the doctor accepts your health insurance. Check your provider's website or call customer service.
Location, location, location. For many, it's easier to have a doctor who's close to home or work. Also, make sure the office's hours work with your schedule. Most Scripps primary care physicians have early morning, evening and Saturday hours. 
Make sure you can communicate. It may be difficult if there's a language barrier, so choose a doctor who speaks your language.
Look into the doctor's background. It's important to choose a physician whose education, training and medical interests match your needs.
Decide who you would be comfortable with — whether you'd be more comfortable with a male or female doctor, or have no preference.
How to prepare for a new primary care physician
There are many reasons you might seek a new doctor — whether you've recently moved, begun a new job with different insurance, turned 65 or simply aren't satisfied with the physician you have. When you've identified the best one for you, don't waste another minute: The process could take a month or more, and it's important to start building the new relationship as soon as possible.
Before the first appointment with your new physician, contact the office to make sure they've received your records. You might also want to give them the names of your past doctors so they can contact them, if necessary. Ask what days and times are busiest at their office, to help with scheduling.
On the day of your first appointment, show up early to get paperwork out of the way. Bring any medications, vitamins or supplements you take, and be ready to explain your family medical history or anything else that will give the doctor insight into the big picture of your health.
3 common questions about insurance
HMO, PPO, coinsurance, deductibles — it can be tough understanding your insurance plan. Answer these three questions and you'll be off to a good start. 
What type of plan do I have?
Health maintenance organizations (HMOs) require a primary care doctor who can refer you to specialists. HMOs typically have lower premiums, but you'll pay out of pocket if you see a provider outside of your network. Preferred provider organizations (PPOs) have higher premiums, but allow more freedom to see providers, including specialists, both in and out of the network. Point of service (POS) plans are similar to PPOs, but require a referral for out-of-network providers. 
What does it cover?
Most plans are required to cover the same basic services, like preventive care, hospitalizations, lab tests and prescriptions. However, check the covered services in your insurance documents, because some cover only certain prescriptions and charge different copays. 
How do I know if a doctor accepts my plan?
Scripps doctors and hospitals are included in most insurance plans. Insurance companies' websites generally feature a search tool to see if a doctor, medical group or hospital is covered, or a phone number to call and ask. If the hospital or doctor has a website, see if it lists the plans they accept or check with them directly to verify coverage.
This content appeared in San Diego Health, a publication in partnership between Scripps and San Diego Magazine that celebrates the healthy spirit of San Diego.