How to Stay Safe at the Doctor's Office
Get the routine health care you need during the COVID-19 crisis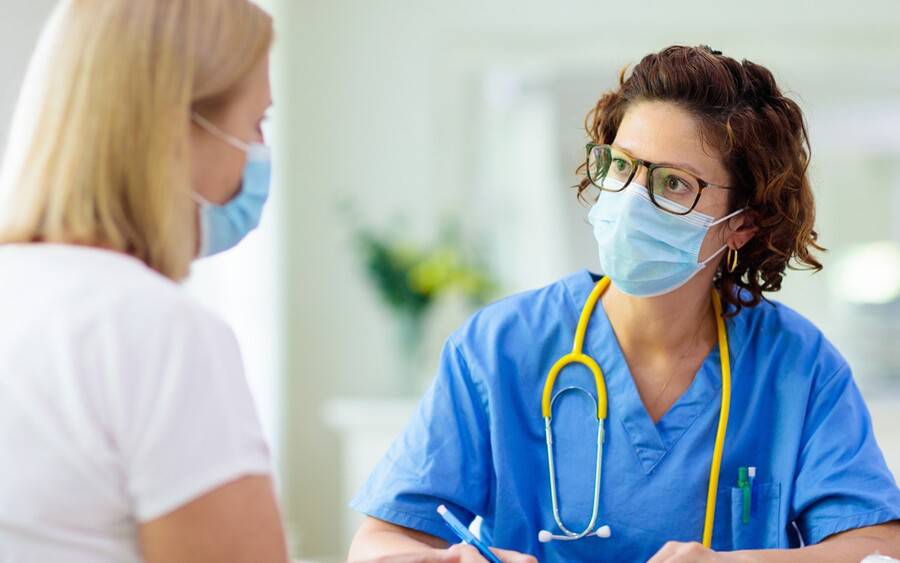 Get the routine health care you need during the COVID-19 crisis
Getting the routine and acute health care you need is as important and necessary during the COVID-19 pandemic as it was before the onslaught of the virus.
To make sure you get that care safely, doctor's offices, medical centers and hospitals are taking extra precautions to reduce your risk of exposure to COVID-19, while also protecting physicians, nurses and staff.
"Patient safety is our priority," says Ghazala Sharieff, MD, MBA, Scripps chief medical officer, clinical excellence and experience. "We want you to know that it is safe to see your doctor, and that you shouldn't hesitate to go into the office about a medical issue, a change in your health or for a preventive visit."
At Scripps, procedures and protocols to ensure safety for everyone who enters Scripps facilities include:
Curbside check-in through the MyScripps mobile app
Asking that patients visit their doctor without a companion, if possible
Screening for everyone entering a facility
Isolating patients with coronavirus symptoms, including a dedicated entrance
Maintaining enhanced visitor restrictions at all our clinics and hospitals
Requiring all physicians, staff members, patients and visitors to wear face coverings
Rigorous cleaning and disinfecting protocols for all facilities and equipment
As a patient, you can also take steps to reduce your risk when you go to your doctor's office:
Bring the required face covering. Masks with small plastic valves are not being permitted. While they protect the wearer, they do not protect others, and you'll be asked to put on a different mask. Neck gaiters, which can be pulled over the mouth and nose as needed, are also not being allowed.
Follow social distancing recommendations.
Practice proper hygiene by washing your hands frequently with soap and warm water for at least 20 seconds at a time.
Use hand sanitizer before and after your visit.
Avoid touching communal surfaces in the office, such as doorknobs and elevator buttons, as much as possible.
Avoid touching your face, eyes, nose and mouth.
"Don't be reluctant to return if you haven't been to your doctor in a while. It's especially important to get medical care if you have a chronic illness, need pre- or post-natal care, or are a pediatric patient," says Dr. Sharieff. "Should you have other health care needs or concerns, contact your primary care doctor's office. They will determine if an in-person visit is necessary or if a video visit is best for you."
At Scripps, you can schedule online for most visits, or call your doctor's office if you have any questions. You also can use telemedicine options, which include video visits with your provider.
For same-day, in-person care for minor injuries and illnesses, you can visit Scripps HealthExpress walk-in locations throughout San Diego County. You may visit a provider in person or schedule a same-day video visit.
HealthExpress is open seven days a week for your convenience for medical issues such as strep throat, sinusitis and urinary tract infections. Video visits with HealthExpress providers are also available seven days a week, including in the evenings.
Don't delay on needed medical care. Rest assured, our hospitals and health care providers are ready to help. Go to the emergency room or call 9-1-1 if you have a life-threatening emergency, or visit one of our urgent care centers for other immediate medical needs.
Infographic: What Scripps is doing to ensure your safety