Is it Safe to Schedule a Mammogram During Coronavirus Pandemic?
Scripps locations are safe for routine mammograms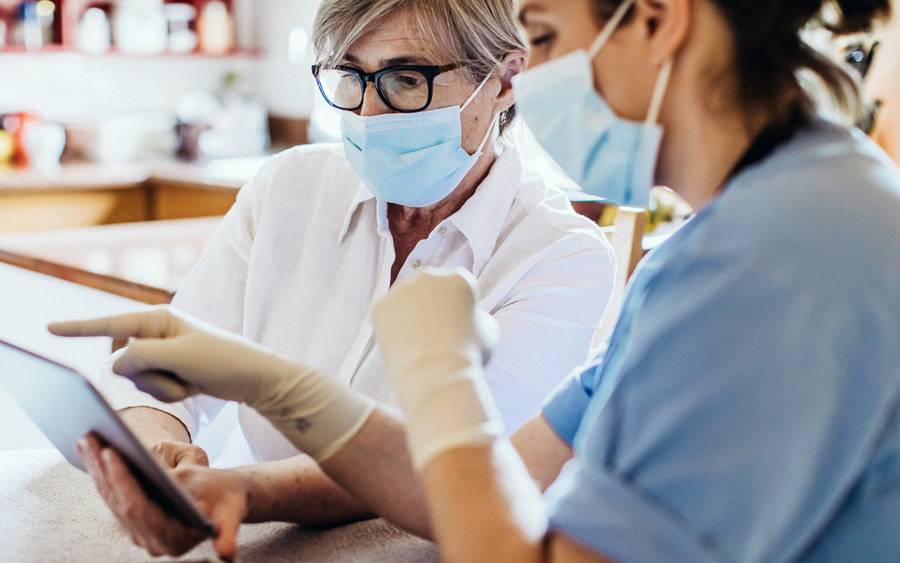 Scripps locations are safe for routine mammograms
As we navigate our new normal during the COVID-19 pandemic, taking care of our health remains a high priority. For many women, this means scheduling an annual mammogram, which checks for early signs of breast cancer. It is easier to treat breast cancer when caught early.
Scripps Health has resumed scheduling routine screening mammograms after briefly postponing this service to focus on the COVID-19 crisis and implement extra safety precautions at its facilities.
"Your safety is our highest priority and we are taking extensive measures to reduce your risk of exposure to COVID-19 during your visit. We encourage you to schedule your annual mammogram and not put it off any longer if possible," says Rebecca Hsu, MD, a diagnostic radiologist at Scripps MD Anderson Cancer Center and Scripps Clinic.
According to the Centers for Disease Control and Prevention (CDC), breast cancer is the second most common cancer among women in the United States. "Regular mammograms are the best tests doctors have to find breast cancer early," says Dr. Hsu.
How safe are breast care locations?
If you're a Scripps patient, don't hesitate to schedule a doctor's visit to discuss a medical issue, change of health status or for a preventive visit, such as a mammogram, due to concerns about COVID-19
"We have extensive safety procedures and protocols in place to protect patients, doctors, nurses, staff members and anyone else who enters a Scripps facility," says Ghazala Sharieff, MD, MBA, Scripps chief medical officer, clinical excellence and experience.
Those safety precautions include:
Curbside check-in through the MyScripps mobile app
Asking that patients visit their doctor without a companion, if possible
Screening for everyone entering a facility
Requiring all physicians, staff members, patients and visitors to wear face masks or coverings
Rigorous cleaning and disinfecting protocols for all facilities and equipment
Steps you can take to protect yourself
In addition to wearing a face covering, you can take other steps to reduce your risk when you go to your doctor's office, including:
Practice social distancing in waiting rooms.
Practice proper hygiene by washing your hands frequently with soap and warm water for at least 20 seconds.
Use hand sanitizer before and after your visit.
Avoid touching communal surfaces in the office, such as doorknobs and elevator buttons, as much as possible.
Avoid touching your face, eyes, nose and mouth.
Do not come in if you are feeling sick or have a fever or cough.
While a mammogram takes only a short while to complete, it does involve close contact between a patient and medical professional.
"We have safety measures in place for every step of your visit and we encourage you to ask questions about how we do breast imaging," Dr. Hsu says.
Is it safe to delay a mammogram?
"For patients of average risk, postponing an annual screening mammogram a month or two during the pandemic should not affect the risk of breast cancer," says Dr. Hsu. "However, if you notice changes in your breasts or are experiencing unusual symptoms, you should contact your doctor right away."
Be on the lookout for the warning signs of breast cancer. Consult with your doctor if you develop any of these symptoms:
Bloody or clear nipple discharge that occurs without squeezing the nipple
Breast dimpling or puckering
Swollen, red or warm breasts
Changes in size or shape
A hard knot or thickening in the underarm area or inside the breast
A scaly, itchy rash or sore on the nipple
 Inversion (pulling inward) of the nipple or breast
Pain in one spot that doesn't go away in two to three weeks