Flu vs. Coronavirus: What's the Difference?
8 frequently asked questions about flu and COVID-19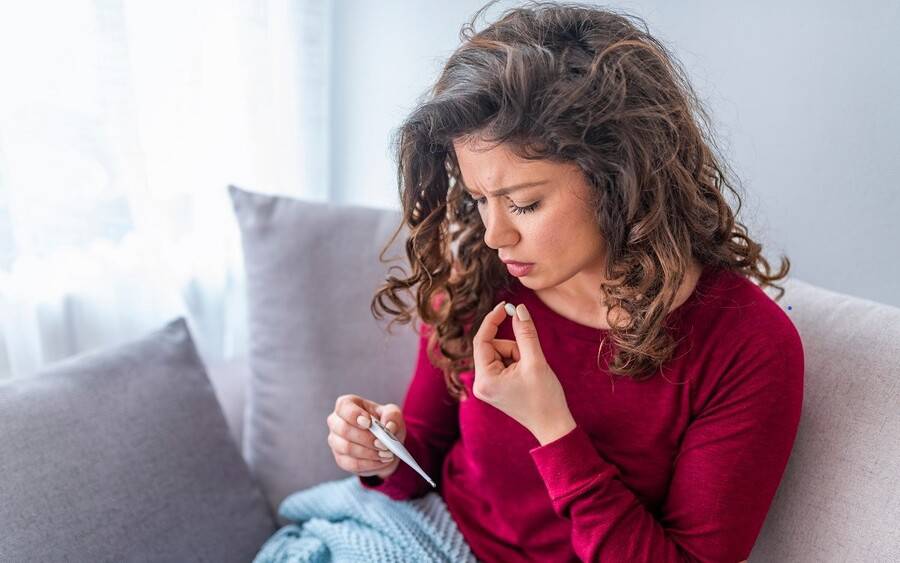 8 frequently asked questions about flu and COVID-19
Getting a flu shot is especially important this year due to COVID-19. Health experts believe the seasonal flu and the virus that causes COVID-19 will both be circulating this fall and winter and could put a strain on the health care system.
While a vaccine for COVID-19 isn't ready yet for public use, the seasonal flu vaccine is widely available and is considered the most effective way to prevent the flu. Like COVID-19, the flu can cause severe illness and even death.
"Getting vaccinated for influenza is the best thing you can do to protect yourself from the flu while continuing to take preventive actions to avoid getting COVID-19 — including frequent hand washing, wearing a face covering, physical distancing and avoiding crowds," says Ghazala Sharieff, MD, MBA, Scripps Health chief medical officer, clinical excellence and experience.
The following are frequently asked questions about the flu and COVID-19 and the importance of getting an annual flu shot.
1.   Is the coronavirus different from the flu?
Flu and COVID-19 are both contagious respiratory illnesses but are caused by different viruses. COVID-19 is caused by infection with a novel coronavirus known as SARS-CoV-2. Flu is caused by infection with influenza viruses. Both can spread from person to person.
"Because some of the symptoms of flu and COVID-19 are similar, it may be hard to tell the difference based on symptoms alone, and testing may be needed to help determine the cause of those symptoms," Dr. Sharieff says.
2.   What are similarities and differences between flu and COVID-19 symptoms?
Similarities in symptoms between flu and COVID-19 include:
Fever or chills
Cough
Shortness of breath
Fatigue
Sore throat
Runny or stuffy nose
Muscle pain or body aches
Headache
Vomiting and diarrhea in some cases
Symptoms of COVID-19 that are different from the flu include loss of taste or smell.
Also, people tend to develop flu symptoms one to four days after infection. COVID-19 symptoms may appear two to 14 days after infection.
3.   Can I have flu and COVID-19 at the same time?
It's possible to have flu and COVID-19 at the same time. Experts are still studying how common this can be. It's also unclear how the two viruses might interact or affect overall sickness when infecting the same person.
4.   Is COVID-19 more dangerous than flu?
Flu and COVID-19 can both result in serious illness that can lead to hospitalization and even death. COVID-19 appears to be more deadly than seasonal flu based on current data.
5.   Should I get a flu shot if I had COVID-19 earlier this year?
Yes. Getting a flu shot will not protect against COVID-19, but it will reduce the risk of flu illness.
"If you had the flu or COVID-19 earlier this year, it does not protect you from a future flu infection. The best way to prevent seasonal flu is to get vaccinated every year," Dr. Sharieff says.
6.   Should I get a flu shot if I have COVID-19?
No. People who have or suspect they have COVID-19 should delay getting a flu shot even if they have no symptoms.
They should do this to avoid exposing health care workers and other patients to COVID-19. They should wait until they have met the criteria set by the Centers for Disease Control and Prevention (CDC) to discontinue home isolation.
7.   When should I get a flu vaccine?
September and October are good times to get vaccinated. But it can be done as late as January or as long as flu viruses are circulating.
8.   Where is the safest place to get a flu vaccine?
A flu vaccine can be safely received at multiple locations, including your doctor's office, health departments and pharmacies. Use VaccineFinder to find flu shot locations near you.
In San Diego County, flu vaccines are available at most Scripps Clinic and Scripps Coastal Medical Center primary care sites, which are open by appointment to all Scripps patients. Drive-through vaccination is available at many of the sites.
When going to get a flu shot, practice preventive measures, including wearing face covering and physical distancing.