When Should You Start Looking for a Pediatrician?
Best to meet doctor before baby is born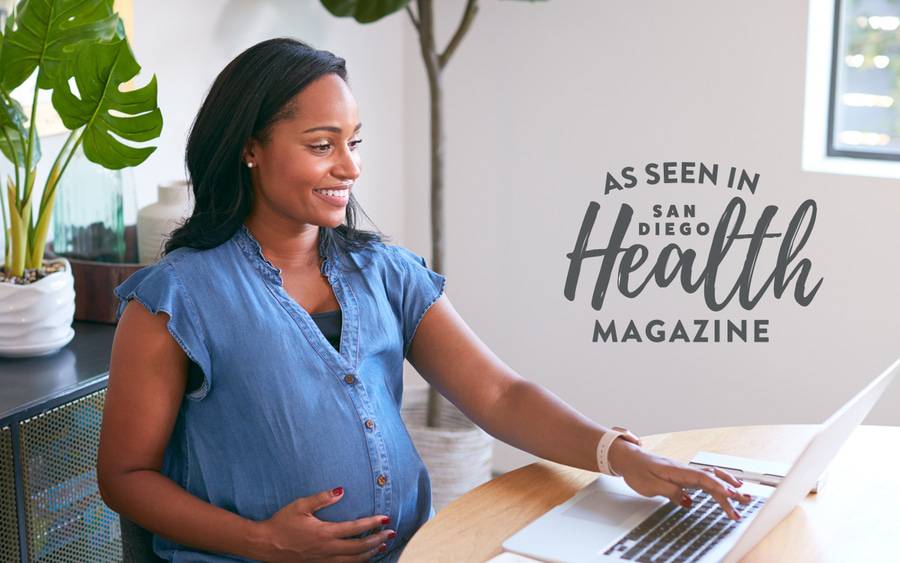 Best to meet doctor before baby is born
The third trimester of pregnancy is a busy time for expectant parents as they decorate the nursery, prepare a birth plan and attend prenatal doctor visits. There's one more important to-do: selecting a pediatrician. 
The American Academy of Pediatrics recommends that parents-to-be meet with and designate a pediatrician before their baby is born to establish continuity of care. It's a good time to ask questions about bringing home a new baby, car seat and crib safety, breastfeeding, postpartum depression, donating cord blood and vaccination schedules. 
"Developing a relationship with the person who will be caring for your child's health is helpful in getting questions answered early and helping the parents feel supported in this major life transition," says Dina Fainman, MD, an OB-GYN at Scripps Clinic Encinitas. 
Benefits of picking pediatrician early
Selecting a pediatrician before a baby is born is especially important for first-time parents, parents who are facing high-risk pregnancies and those who are adopting a child. 
"If the pregnant patient happens to have any health issues or complications during the pregnancy, having the pediatrician involved prior to delivery helps set expectations for the parents regarding how these issues may affect the child after delivery," Dr. Fainman says. 
Dania Lindenberg, MD, a pediatrician with Scripps Coastal Medical Center Hillcrest, says she frequently meets with expectant parents in-person and online. 
"With video visits, we can do it virtually, so it makes it nice and easy," Dr. Lindenberg says. 
She adds that prenatal patients are often given a huge list of pediatricians to choose from. To help narrow the search, Dr. Lindenberg says parents-to-be can start by asking trusted friends, neighbors and family for recommendations, then checking which pediatricians accept their health insurance plan.
Three things to consider when choosing pediatrician:
Pediatrician visits are frequent during a child's first year, starting with a checkup within 24 to 72 hours after a newborn is discharged from the hospital. It's nice not to be too far away when it's time to attend those monthly, then annual, wellness visits. 
Babies don't get sick on a convenient schedule. Parents-to-be should ask what hours the pediatrician's office is open and if same day, evening or weekend appointments are typically available. 
A prenatal introduction is an opportunity to gauge a pediatrician's personality and temperament, perspectives on vaccines, antibiotics and sleep training, and their cultural understanding, such as whether they speak the family's preferred language. 
Selecting a pediatrician can be a weighty decision, as they could be the child's pediatrician for the next 18 years. Even so, it's not irreversible. Families sometimes switch pediatricians, even within the same health care group, for reasons ranging from specialty health needs to appointment availability. 
"It's about service and whether the pediatrician is a good match," Dr. Lindenberg says. "No question is a bad question." 

This content appeared in San Diego Health, a publication in partnership between Scripps and San Diego Magazine that celebrates the healthy spirit of San Diego.