Orthopedic studies and education at Scripps in San Diego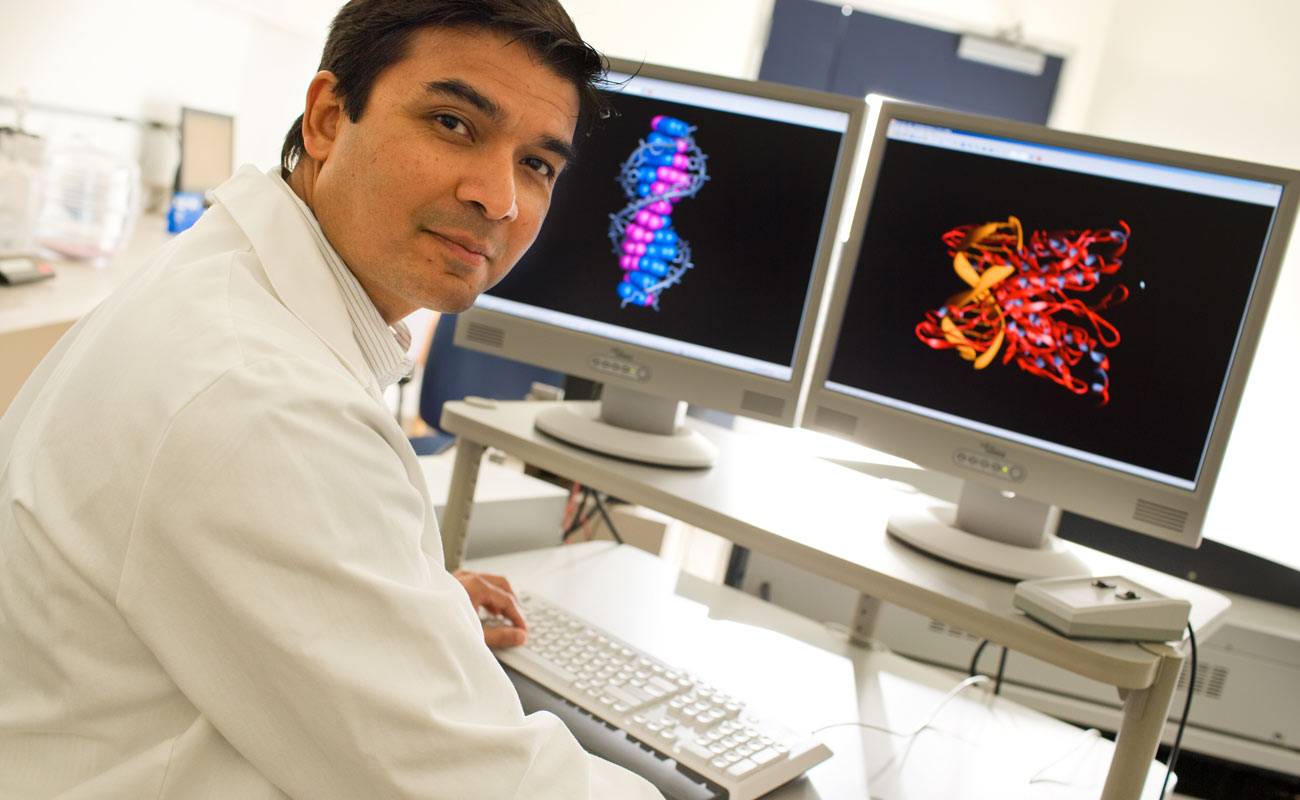 Orthopedic studies and education at Scripps in San Diego
Scripps Clinic orthopedic specialists are driving some of the world's most advanced clinical studies at the Shiley Center for Orthopaedic Research and Education (SCORE) in San Diego. SCORE's privately and publicly sponsored orthopedic clinical trials make it possible for patients to receive investigational therapies and devices for the treatment of conditions affecting the musculoskeletal system.
SCORE's physicians and scientists are studying the effects of traumatic injuries and sports activities to determine how well joint replacement and reconstruction techniques or the use of experimental prostheses can restore joint mechanics and range of motion. Their peer-reviewed published work in orthopedics is extensive. They are also actively researching artificial cartilage implants, as well as allografts of human cartilage for treatment of joint injuries or joint degeneration.
Joint mechanics laboratory research
Inside the Alfred A. Smith and Susan D. Richardson Joint Mechanics Laboratory at SCORE in San Diego, leading-edge orthopedic research work includes:
Optimizing allograft transplantations for cartilage repair
Analyzing newer biomaterials for implantation to restore joint function
Improving surgical techniques and joint implant design by measuring forces inside the knee with a one-of-a-kind electronic knee implant (e-knee)
Conducting joint wear testing to measure durability of surgical implants of the hip, knee and spine
Testing joint implant designs, surgical instruments, rehabilitation programs and bracing and orthotics designs for the leg foot and ankle
Biological and biomechanical orthopedic research
Pioneering work by Scripps Clinic researchers and scientists at SCORE focuses on breakthrough orthopedics treatments, including several areas of potential benefit to patients such as cartilage allograft, cartilage-tissue engineering, stem cell research and genomics.
Scripps is at the forefront of cartilage transplant procedures and advancing the process for improved patient results. A Scripps Clinic orthopedic doctor has been nationally recognized for his work in optimizing a surgery that replaces or repairs lost or damaged cartilage with donor tissue, which can relieve pain, improve joint function and prevent the onset of arthritis.
Over several years, the Scripps Clinic orthopedic surgeon has conducted scientific and clinical studies with the goal of improving the allograft process for knee joints. The breakthrough research has driven new innovations in human tissue banking, a deeper biologic understanding of osteochondral allografts, and improved patient outcomes.
Cartilage-tissue engineering
Conducted with the aid of two bioreactors, Scripps scientists are performing experiments in the growth and biological replacement of cartilage. These orthopedic specialists are working to find treatment alternatives for patients with cartilage damage due to congenital abnormalities, trauma or disease.
Cartilage-tissue engineering could revolutionize treatment of some musculoskeletal diseases and disorders, including arthritis and osteoarthritis. Nearly 50 million US adults suffer from a form of the condition, and the number is expected to climb as baby boomers age.
Cartilage-tissue engineering — including those performed with 3-D printers — may provide an alternative to joint replacement and offer patients improved quality of life through increased mobility and decreased pain from joint conditions.
Orthopedic stem cell research and genomics
Scripps scientists at SCORE are collaborating with Sanford-Burnham Medical Research Institute in San Diego, and international experts, to study potential benefits of using stem cells for cartilage growth and regeneration of nerves and spinal cord tissue.
Scientists are also exploring possible stem cell use as a therapeutic option to treat osteoarthritis and prevent cell death in injured cartilage. The new approaches could provide relief to thousands of younger orthopedics patients who don't need a joint replacement or who have undergone an unsatisfactory joint replacement surgery. In the area of genomics, SCORE researchers are working to identify the genes linked to osteoarthritis, which could lead to earlier diagnoses in patients and fewer surgical interventions. For more information, call 858-554-8087.
Electronic knee implant and physical rehabilitation
The world's first electronic knee implant (e-knee) was performed at Scripps Green Hospital, ushering in a new realm of joint replacement technology more than a decade ago. Since then, Scripps has remained a leader in the use of this unique knee prosthesis that contains transducers to measure forces in the knee as a patient walks, climbs stairs or exercises. Data is analyzed by scientists to show distribution of stress and wear to a knee joint implant, as well as load-carrying capacity of the bones.
The latest generation of the e-knee measures forces in the knee experienced by patients during physical rehabilitation. Researchers are using e-knee data to explore new design methods to help make stronger and more wear-resistant knee implants, and to develop rehabilitation regimens with the aim of producing better outcomes for joint replacement patients.
SCORE has embarked on the creation of a smart knee implant that would monitor wear, detect infection, and provide an alert for other potential problems. Researchers are also working on a sensor that could be used by physicians during surgeries to help distribute forces across the knee joint and make implants more durable.
Patient outcomes tracking and quality
SCORE's investigators and researchers test patient outcomes for orthopedic devices and surgical procedures to track and improve quality of care. In collaboration with SCORE, the Scripps Clinic Orthopedic Outcomes Program (SCOOP) monitors and evaluates results of orthopedic surgeries performed by Scripps Clinic doctors.
Members of SCORE and SCOOP maintain extensive outcomes databases, compiling and evaluating Scripps Clinic patient data from the following orthopedic surgeries and procedures:
Patient outcomes data gathered over more than four decades gives Scripps Clinic physicians and patients valuable information about benefits, risks and results of surgeries to help make more informed decisions about treatment options.
Data compiled and studied ranges from patient quality of life and post-surgical complications to pain management and joint implant performance. In addition to offering clinical insights to physicians and patients, the data can also help scientists of SCORE and SCOOP identify research opportunities.
Educational opportunities
SCORE strives to share its knowledge and scientific discoveries with clinicians, researchers and the community through innovative orthopedic educational programs.