Advanced care & surgery for shoulder conditions at Scripps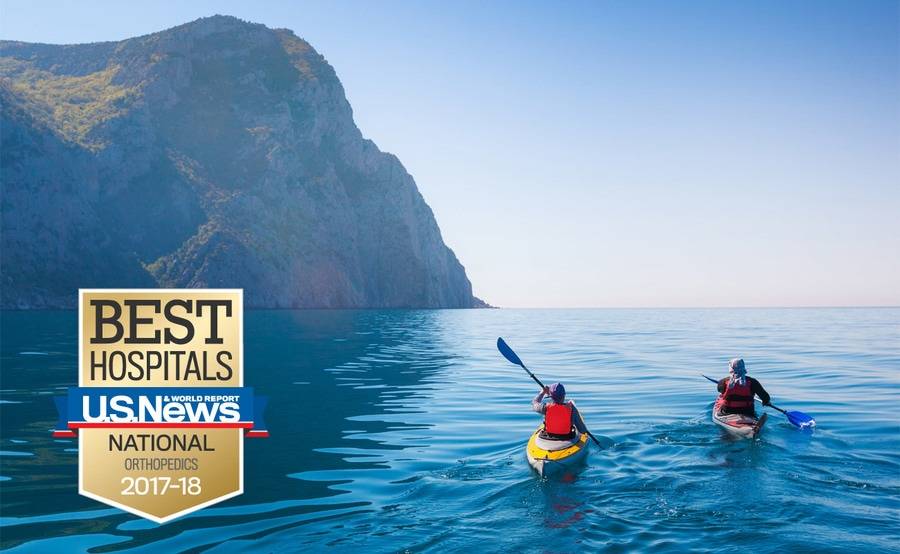 Advanced care & surgery for shoulder conditions at Scripps
Scripps orthopedic teams diagnose and treat various types of shoulder injuries and conditions that can be the result of playing sports, being involved in an accident or simply aging.
The shoulder is a complex structure. Repairing it requires the type of medical expertise and roster of orthopedic doctors that have helped Scripps rank among the nation's best in orthopedics.
Experts in shoulder surgery
Experts in shoulder surgery
Scripps orthopedic surgeons are experts at treating a wide range of shoulder conditions, ranging from sports injuries to age-related chronic diseases.
Shoulder treatment options
Shoulder treatment options
San Diego's best team for shoulder care
At Scripps, patients have a choice of nearly three times the number of board-certified orthopedic doctors and surgeons than any other San Diego health care provider.
Getting the right diagnosis and treatment for your shoulder is vital. That's why Scripps offers world-class imaging services and multidisciplinary teams across San Diego County to support you at every phase of orthopedic care. From convenient physician office locations to comprehensive sports and physical therapy capabilities, Scripps has San Diego covered.
Scripps-affiliated physicians serve as team orthopedic surgeons for the San Diego State University Aztecs. But you don't need to throw a 95-mile-per-hour fastball to receive advanced treatment for your shoulder injuries and conditions.
When Scripps physicians provide medical care for elite athletes, they are perfecting the highest levels of treatment for every patient, regardless of whether they compete in sports. Scripps physicians also serve as leading faculty of the San Diego Shoulder Institute, which has provided continuing medical education for orthopedists from across the U.S. for more than 30 years.
Whether you have unexplained shoulder pain or a traumatic injury affecting shoulder stability, Scripps is the place for the most innovative orthopedic care.
Treating a range of shoulder injuries
Common shoulder injuries and conditions treated at Scripps include:
Rheumatoid arthritis, which is a long-term autoimmune disease that leads to inflammation of the joints and surrounding tissues
Osteoarthritis, which is a chronic disease of joint cartilage and bone most commonly seen in patients age 50 or older
Post-traumatic arthritis, which can develop after a traumatic joint injury that damages cartilage
Rotator-cuff tears, which involve the group of muscles and tendons attached to bones of the shoulder joint
Avascular necrosis (or osteonecrosis), which occurs when part of a bone does not get a blood supply and dies
Fractures of the collarbone, shoulder blade and head of the humerus
Shoulder tendinitis and bursitis, which are conditions characterized by inflammation of tendons or fluid-filled sacs that provide a cushion among the muscles, tendons and joints
Separated shoulder (acromioclavicular separation, AC separation), in which the ligaments that hold the collarbone to the shoulder blade are injured
Frozen shoulder, in which the shoulder cannot move freely due to inflammation
Shoulder dislocation, in which the head of the upper arm (humerus) comes out of the shoulder socket
Shoulder instability, which can be attributed to overuse affecting ligaments or shoulder dislocation
SLAP tears (Superior Labrum Anterior and Posterior tears), which are injuries to the ring of cartilage surrounding the socket of the shoulder joint
Shoulder injury diagnosis
Scripps has advanced imaging technologies and facilities to give our orthopedists the most accurate information to treat shoulder injuries and conditions. Scripps also offers convenience for patients with X-ray imaging, magnetic resonance imaging (MRI) scans and other imaging technologies across San Diego County.
Treatment options for the shoulder
Orthopedic treatments for shoulder pain or injuries include non-surgical and surgical approaches to restore stability and strength. The goal is to restore function and range of motion.
Medications, including prescriptions to address muscles spasms, chronic pain or inflammation
Physical therapy and conditioning, which is personalized to provide conservative treatment and prevention of future shoulder problems
Injections, which can include anti-inflammatory drugs delivered to the shoulder with the aim of reducing swelling and pain
Total shoulder replacement (shoulder arthroplasty), in which the head of the upper arm bone (humerus) is removed and replaced with a metal stem and ball, and the shoulder blade socket (glenoid) is smoothed and replaced with a strong plastic socket
Reverse total shoulder replacement, which is similar to a total shoulder replacement, but the end of the upper arm bone is replaced by a metal stem and plastic socket, and the shoulder black socket is fitted with a metal ball
Partial shoulder replacement (hemiarthroplasty), in which only the head of the upper arm bone, or the shoulder blade socket is replaced
Shoulder resurfacing, in which the head of the upper arm bone is trimmed and capped with a smooth metal covering, and the shoulder blade socket may be smoothed and replaced with a strong plastic socket or tissue graft
Shoulder arthroscopy (SLAP repair), which is a minimally invasive procedure to examine or repair tissues in and around the shoulder joint
Arthroscopic rotator-cuff repair, which is a minimally invasive procedure in which a small incision is used to access damaged muscles and tendons that are normally attached to the shoulder bones
Scripps Health offers shoulder surgery and follow-up care at the following locations in San Diego County: