Is Bariatric Surgery Right for You?
See if you qualify for weight loss surgery in San Diego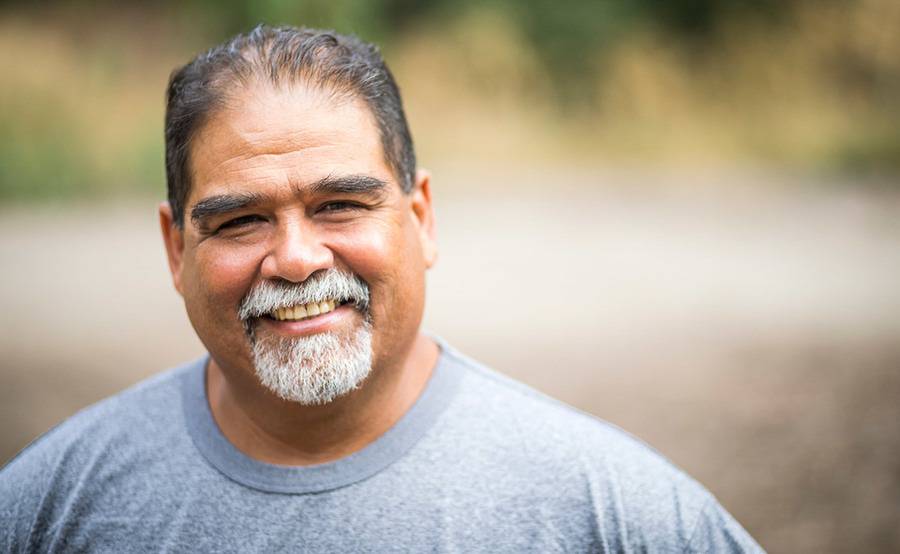 See if you qualify for weight loss surgery in San Diego
Whether you're still exploring your weight loss options or you've decided it's time to pursue bariatric surgery, Scripps can help you get started on your journey. Learn more about the weight loss solutions we offer — from personalized weight management programs to different types of bariatric surgery — and find out if you're a candidate for weight loss surgery.
Learn about how bariatric surgery works and whether it might be right for you.
What is bariatric surgery?
Bariatric surgery is a broad term that refers to several surgical procedures designed to help people lose weight, including:
All three of these operations reduce the size of your stomach. In addition, the laparoscopic gastric bypass modifies your small intestine so it absorbs fewer calories and nutrients. Patients do not experience any malnutrition with any of these three operations. 
In consultation with each patient, Scripps bariatric surgeons will recommend an appropriate weight loss surgery based upon many considerations, such as your medical conditions, prior operations, weight history and other factors that you will discuss with your surgeon.
Who is eligible for bariatric surgery?
Having surgery to lose weight is a serious decision. Because careful selection of bariatric surgery patients is critical for successful outcomes, the National Institutes of Health developed eligibility criteria for weight loss surgery. 
To be a good candidate for bariatric surgery, you must:
Have a body mass index (BMI) of 40 or more 
Have a BMI between 35 and 39.9 and a serious obesity-related health problem, such as Type 2 diabetes, coronary heart disease or severe sleep apnea 
Be motivated, well-informed and able to participate in long-term care follow-up 
Be willing to make considerable lifestyle changes to achieve long-term success 
If you're not sure you meet the criteria for bariatric surgery, please contact us for a consultation. In addition to weight loss surgery, we offer customized medically supervised weight loss programs at the Scripps Clinic Center for Weight Management and Bariatric Surgery in Del Mar.
Preparing for weight loss surgery
If you've been approved for bariatric surgery by your doctor and health insurance plan, you'll work closely with members of our bariatric medical and surgical teams. Together, we'll make sure you're healthy enough for surgery, identify your strengths and any potential challenges you might face, and develop concrete plans for reaching your goal weight and maintaining it. 
Your pre-surgical plan will be tailored to your specific needs and will include the following evaluations, classes and meetings.
Medical, psychological and nutrition evaluations
Medical evaluations
You'll receive a thorough medical assessment to evaluate your current health and determine whether you need to be treated for any medical conditions prior to surgery. Your plan will be developed by a doctor or nurse practitioner and may include:
Tests to confirm your heart health
Screening for Type 2 diabetes, or ensuring your existing diabetes is under control
Screening for and treatment of sleep apnea
Help with smoking cessation
Tests to ensure you're safe to undergo surgery
Help with losing weight prior to surgery
Psychological evaluation
A psychological evaluation is an important step in preparation for bariatric surgery. We'll refer you to a clinical psychologist, who'll ensure you fully understand what bariatric surgery entails, including the significant lifestyle changes you may need to make in order to successfully lose weight and keep it off.
Nutritional evaluation
A registered dietitian will assess your nutritional needs and help you learn eating strategies so you can create a long-term diet plan that's healthy and sustainable. Together, you'll review a variety of topics, including:
Lifestyle changes required for success
New ways of eating to accommodate your smaller stomach
Vitamin and mineral supplementation to help prevent nutritional deficiency
Appropriate kinds of protein shakes or other meal replacement items
Healthy post-surgical diet plans
Orientation, preparation and support
Bariatric surgery orientation
This 60-minute orientation session gives you an opportunity to meet a bariatric surgeon and get all the facts about your weight loss surgery options. Please note that Kaiser patients must attend the orientation sessions at Scripps Mercy Hospital. See a list of orientation locations, dates and times.
Pre-surgery diet prep class
Our 90-minute prep class teaches you how to eat in preparation for surgery, as well as eating restrictions once you return home from the hospital. The transition from liquids to solid food will be reviewed in detail. This is a small group session with opportunities for discussion and questions.
Bariatric surgery coordinator
Our surgery coordinator will help you complete all the steps required by our program and your health insurance. Once you have fulfilled the requirements and obtained insurance authorization, we'll schedule your surgery and follow-up visits with our medical team.
Support groups and services
Rest assured, our comprehensive support services do not end with your surgery. We also offer numerous post-surgical support services, including monthly support groups and behavioral change programs. Learn more about our support groups.