Proton Therapy for Prostate Cancer
Proton Therapy: The Most Advanced Radiation Treatment for Prostate Cancer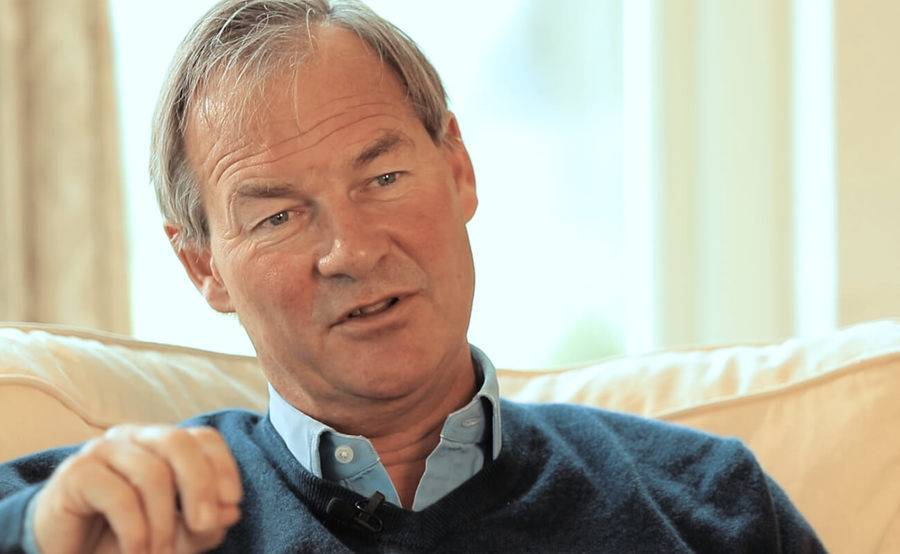 Proton Therapy: The Most Advanced Radiation Treatment for Prostate Cancer
Targeted proton beam therapy for prostate cancer can significantly reduce radiation to surrounding areas, thereby reducing the risks of erectile dysfunction due to decreased testosterone levels, urinary and rectal problems, and gastrointestinal disorders. In addition, proton therapy has potentially fewer side effects than X-ray radiation.
Scripps is the only proton therapy center in California that uses the most advanced proton therapy — pencil-beam scanning — in every treatment room. Plus, Scripps Proton Therapy Center director Carl Rossi, MD, is an internationally recognized expert in proton therapy and has personally treated more than 9,000 prostate cancer patients with proton radiation over the last 24 years — more than any other physician in the world. He and his team have more than 90 collective years of expertise.
Learn why Rupert Lowe traveled from the UK to San Diego for prostate cancer treatment at Scripps Proton Therapy Center.

Treatment for Prostate Cancer
Treatment for Prostate Cancer
Benefits of proton therapy for prostate cancer
Prostate tumors typically require high doses of radiation to treat and, because of their location, targeting them can be especially challenging. Radiation to healthy tissues around prostate tumors can raise the risk of serious complications and side effects, leading to a difficult choice between giving:
A less-than-optimal dose to the tumor (which reduces the chance of a cure); or
An ideal dose to the tumor with a higher risk of radiation to nearby healthy tissues
Proton therapy is an extremely precise form of radiation treatment that can target prostate tumors and potentially reduce prostate cancer side effects from radiation therapy. Proven benefits to patients include:
Reduced radiation to surrounding tissues. Proton beams can be meticulously controlled to deposit their maximum energy directly in the tumor, so exposure to fragile healthy tissues in and around the prostate can be reduced. Scripps' precisely targeted pencil-beam scanning technique (IMPT) further reduces the amount of radiation to surrounding tissues, even when compared with conventional passively scattered protons. The radiation dose from pencil-beam scanning that extends outside of the target has been shown to be substantially smaller than both passively scattered protons and intensity-modulated X-ray therapy (IMRT).
Fewer side effects and no effect on testosterone levels. Proton therapy has been shown to reduce side effects of prostate cancer treatment, such as erectile dysfunction (ED), urinary problems and bowel problems. A 2013 study found no significant changes in testosterone levels in low- and intermediate-risk prostate cancer patients who had received proton radiation treatment. Another study found significantly lower radiation exposure to the rectum and bladder with proton therapy than with X-ray therapy.
High cure rates with less radiation exposure to healthy tissue. In many cases, advanced proton therapy allows doctors to more selectively deliver high-dose radiation to cancerous prostate gland cells, without overdosing the surrounding critical organs and tissues. In one study, 97 percent of 4,000 proton therapy patients had not suffered a recurrence; many of the cancer-free patients had completed treatment as long as 10 years earlier.
Lower risk of secondary cancers. Many studies have shown patients who received X-ray radiation therapy have an increased rate of secondary cancer (cancer caused by radiation treatment) in surrounding tissues. Because proton therapy lowers the radiation dose to normal tissue, studies predict a lower risk of secondary cancer.
A safer option for recurring cancers. If prostate cancer returns after radiation therapy, a second round of treatment with X-ray radiation may not be a treatment option. Tissues around a recurrent tumor don't "forget" the previous radiation dose, and any added dose continues to increase the risk of injury to healthy, normal tissue. Because proton therapy can better concentrate its radiation dose to the tumor and limit it elsewhere, it may be safer for treating areas that have previously received X-ray radiation therapy.
Hypo fractionation may shorten treatment time. Many prostate cancer patients are eligible for hypo fractionated proton therapy. These patients receive a larger dose of radiation during treatment, but have fewer total treatments than with standard doses of radiation. Multiple randomized trials in both the United States and the UK have shown conclusively that modest hypo fractionation (four to six weeks of treatment) is just as effective as eight to nine weeks, and is no more toxic to healthy tissue. Shorter treatment times mean less disruption to a patient's life, and lower treatment costs. Most patients with prostate cancer can receive hypo fractionated proton therapy unless they have had surgery or have obstructive urinary symptoms.
Proton therapy and prostate cancer stage
A patient's prostate cancer stage is determined by the severity of the disease and how far it has spread. The stage of prostate cancer is one of the most important factors in selecting treatment.
Proton therapy is a highly precise and effective treatment that can target tumors at every stage of prostate cancer:
Stage I: Cancer is found in the prostate only.
Stage II: Cancer is more advanced than in stage I, but has not spread outside the prostate. Stage II is divided into stages IIA and IIB.
Stage III: Cancer has spread beyond the outer layer of the prostate and may have spread to the seminal vesicles.
Stage IV: Cancer may have spread beyond the seminal vesicles to nearby tissue or organs.
Proton therapy for advanced or late-stage prostate cancer
While proton therapy is generally most appropriate for prostate cancer that has not spread beyond the pelvis, every individual's treatment is unique. Age, overall health and other factors also are considered when recommending treatment options.
Proton therapy is a highly precise form of external radiation therapy that can be used for tumor control in select patients. All cancer treatments have advantages and disadvantages. Be sure to discuss these, as well as your treatment options, with your cancer specialist.