Diabetes Self-Management Programs
Diabetes classes and support groups in San Diego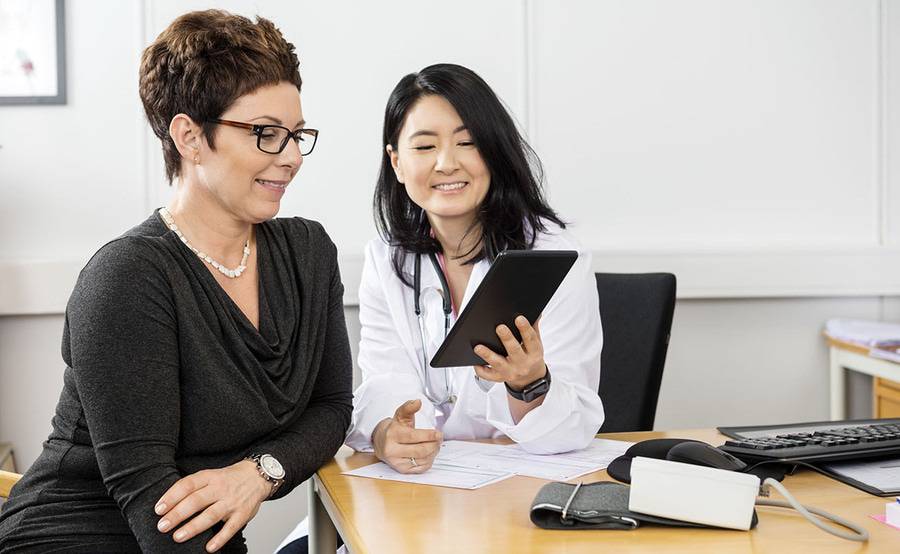 Diabetes classes and support groups in San Diego
Learn how to take control of your diabetes through our individual and group diabetes classes and support groups. Most insurance plans will cover classes with physician referral. Cash pay discounts available. The Scripps Whittier Diabetes Self Management Program is recognized for its high quality by the American Diabetes Association.
You can also join our Scripps Diabetes Prevention Program for free classes about nutrition, fitness, weight management and maintaining a healthy lifestyle.
Diabetes self-management classes
Attend this series of four group classes to gain the skills and knowledge you need to effectively manage your diabetes and stay healthy. In these group classes, nurses, registered dietitians and diabetes health educators share their expertise. Become empowered to care for your diabetes through informed choices.
Dates, times and locations vary. 
This four-part program covers such topics as:
Basic facts about diabetes
Effects of food on blood sugar levels
How to include a variety of foods in a healthy meal plan
Dining out
Food label reading
Home blood sugar monitoring
Diabetes medications
How to maintain optimum health
How to manage stress
Recommended physical activity
Gestational diabetes care management and education
Women with gestational diabetes (diabetes during pregnancy) can get education that is coordinated with their obstetrician, perinatologist and endocrinologist when necessary. Every woman with gestational diabetes at Scripps receives individualized nutritional guidance from a registered dietitian to help ensure a healthy pregnancy. In addition, each woman is assigned a care manager who maintains frequent contact with them to monitor blood glucose levels throughout the pregnancy. When the blood glucose levels are higher than ideal after making modifications in diet and meal plans, medications may be necessary and this is managed by a nurse care manager in collaboration with their perinatologist or endocrinologist. Much of the care management communication with patients can be managed virtually via the patients MyScripps portal, with only intermittent in-person visits required.
Support groups are available in English and Spanish for people with type 1 and type 2 diabetes. Facilitated by a certified diabetes educator, the diabetes support groups offer a place where adults with diabetes can connect, exchange ideas and receive the support they need. View upcoming diabetes support group times and locations.
Individualized diabetes management appointments
Certified diabetes educators (CDEs) at Scripps provide counseling on self-management skills and home blood glucose monitoring. You can also learn about cardiovascular risk factors associated with having diabetes and other complications, so you can be proactive in staying well.
Our individualized training sessions include:
Insulin pumps and glucose monitoring — Diabetes educators provide individualized training on how to best use your specific type of insulin pump or continuous glucose monitor. This session is helpful even if you have had a pump before, as technology can change.
Nutritional counseling and weight management — Registered dietitians provide a variety of medical nutrition therapy services for the prevention and treatment of chronic diseases. You can meet with our dietitians at Scripps for specialized nutritional counseling, meal planning and exercise strategies for weight loss or weight management.
Behavioral Health Integration Program (BeHIP)
A clinical psychologist is available to help you manage and cope with the emotional side of living with type 1 or type 2 diabetes. You have access to this additional support to help you make important health behavior changes to effectively manage your diabetes. The program offers primarily group-based therapy options, but limited individual appointments are also available. Talk with your physician or diabetes educator if you are interested in participating.
Management program locations
Our certified diabetes educators help you learn how to take control of your diabetes at locations throughout San Diego County. To register for a management program or session, call your primary care physician or endocrinologist and ask for a referral.