Advanced Heart Failure Fellowship Program
Advanced heart failure training in San Diego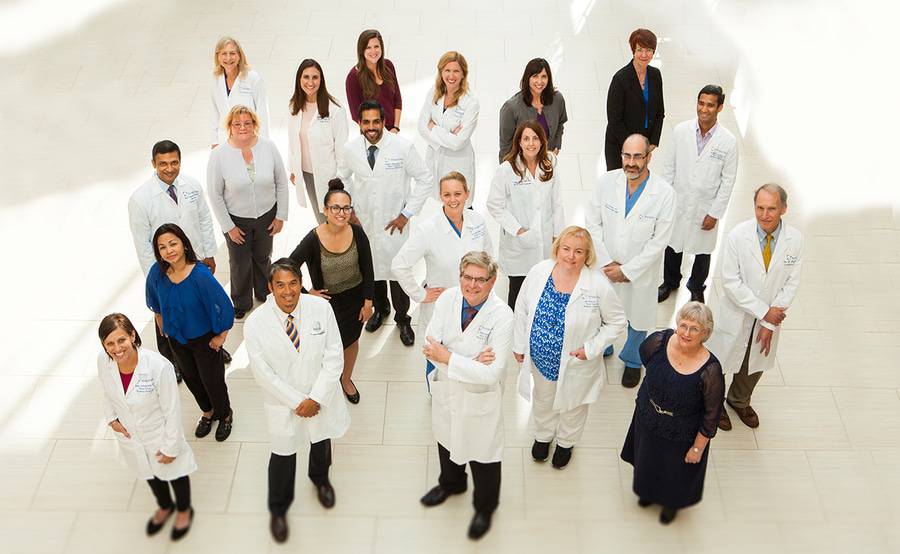 Advanced heart failure training in San Diego
Scripps Clinic offers an advanced heart failure and transplant/mechanical circulatory support (MCS) fellowship. The one-year program is accredited by the Accreditation Council for Graduate Medical Education (ACGME) and accepts one fellow per year.
The fellow will train in all clinical aspects of heart failure, pulmonary hypertension, transplant and mechanical circulatory support, including temporary and long-term left ventricular assist device (LVAD) and extracorporeal membrane oxygenation (ECMO). They will also gain experience in all the major components of heart failure evaluation including:
Diagnosis
Hemodynamic evaluation
Management and triage for advanced heart failure therapies
Kaiser Permanente in San Diego County collaborates with Scripps Health to provide advanced heart failure care, and the fellow will have access to all patients managed by the collaborative heart failure service.
Fellows have an opportunity to train at multiple sites with diverse patient populations. Other highlights of the heart failure fellowship program include:
Pulmonary Artery Pressure monitoring with CardioMEMS (second-largest volume clinic on the West Coast)
First dedicated pulmonary venous hypertension/right heart failure clinic on the West Coast
High-volume cardiogenic shock program with more than 65 ECMOs per year and full portfolio of Impella pumps
First in Southern California to implant HeartMate 3 LVAD post-commercial Food and Drug Administration (FDA) approval
High volume enroller for multiple heart failure (HF) clinical trials
Scripps Clinic is a busy clinical research program with multiple ongoing clinical trials. As therapies for heart failure bridge across cardiovascular medicine subspecialties, there is strong clinical and research collaboration at Scripps across heart failure, interventional, structural, stem cell and electrophysiology. 
We make a conscientious effort to provide individualized patient care and collaborate with physicians and scientists from The Scripps Research Institute (TSRI) digital medicine program. The advanced heart failure fellow and cardiovascular disease fellows have opportunities to participate in design, collect data and share authorship for several prospective projects. All fellows receive research mentorship from the faculty. 
Some of our ongoing research projects with fellows:
Implantable hemodynamic monitoring
Pulmonary hypertension and right ventricular function
Gene and stem cell therapy for ventricular dysfunction
Understanding exercise hemodynamics in different population — women, patients with LVADs, pulmonary venous hypertension
Effects of newer heart failure therapies on cardiac biomarkers
Hypertrophic cardiomyopathy — cardiovascular magnetic resonance imaging (CMR) and electrocardiogram (ECG) studies
Anticoagulation in temporary mechanical circulatory support devices
Bariatric surgery in advanced heart failure patients
Structural heart devices for the treatment of HFpEF
Completion of all three United States Medical Licensing Examination (USMLE)
American Board of Internal Medicine (ABIM) board certified or board eligible
U.S. citizenship or permanent resident. We are not accepting applicants with a J1 or H1B visas at this time.
Completion of a three-year ACGME-accredited cardiovascular fellowship program by the time of entry