Scripps Clinic and Scripps Green Hospital Internal Medicine Residency
Internal medicine training in diverse clinical settings
Internal medicine training in diverse clinical settings
The Internal Medicine Residency Program at Scripps Clinic and Scripps Green Hospital prepares physicians to become excellent and independent practitioners of general and subspecialty internal medicine. We consistently match into the nation's finest fellowship programs, and our graduates consistently obtain employment in the community and specialty of their choice.
Residents work in an autonomous, evidence-based patient care environment with substantial opportunities for one-on-one interactions with attending physicians and specialists. The program includes rotations in all internal medicine specialties and most related or affiliated specialties. And for residents interested in pursuing a career in primary care, we offer a unique primary care pathway that provides concentrated, supplemental training.
We also have a robust clinical research education and support system with a dedicated associate program director of resident research. In addition, we have a resident-as-clinical teacher curriculum, and serve as a teaching site for the University of California, San Diego (UCSD).
While not all residents will choose a career as general internists, all program graduates should have the foundation of excellence in internal medicine.
The Scripps Clinic and Scripps Green Hospital Internal Medicine Residency Program is distinguished by our outstanding clinical, research and academic training as well as the numerous accolades awarded to Scripps.
Learn more about the distinctions highlighting the quality of clinical care and research discovery at Scripps Clinic and its affiliated hospitals and research institute:
U.S. News and World Report ranked Scripps Green Hospital and Scripps Memorial Hospital #1 in San Diego and among the best in the nation for seven specialties 
For the 11th consecutive year, Fortune magazine named Scripps Health among the top employers in the nation on their annual list of the 100 Best Companies to Work For
Five times named among Truven Analytics top five large health care systems in the country
99th percentile in Southern California by Press Ganey for Quality of Physicians 
One of 60 academic centers recognized nationally with an NIH Clinical & Translational Science Award, recognizing unique clinical-translational discovery driving health care change
Scripps Research's Skaggs Graduate School rated by U.S. News & World Report as the nation's #2 for biochemistry and #10 for biology 
National referral center for percutaneous revascularization, allergic disorders, chronic leukemia, integrative medicine, joint reconstruction, liver disease, obesity management, radiation therapy and transplantation (marrow, liver, kidney, pancreas)
High board pass rates
The American Board of Internal Medicine (ABIM) pass rate by our residency graduates is 98.5 percent.
Diversity in training sites 
Inpatient rotations take place at three hospital systems — Scripps Green, Scripps Memorial La Jolla and the Navy Medical Center San Diego. Each is unique in patient population and disease expertise. By training at all three, residents get exposure to a multitude of patients and disease processes. 
Fellowship placement 
Ninety-five percent of our residents who apply to subspecialty fellowships get one of their top three choices. One-fourth of our residents match at Scripps Green Hospital.
Primary care pathway
We offer an optional primary care pathway for residents who wish to become primary care physicians in the outpatient setting. This program prepares residents with the robust, evidence-based knowledge and practical clinical skills required for immediate independent practice upon graduation. The pathway offers its own learning objectives and clinical guidelines, and must be completed in addition to the Internal Medicine Residency Program's core rotations.
Mentor system
Each resident is assigned a mentor at the beginning of the intern year to help them navigate residency and achieve career goals.
Quality improvement projects
All residents receive a certificate from the Institute for Healthcare Improvement and complete a quality improvement project in their third year.
4+1 block structure
Our block system ensures breaks in work intensity with dedicated outpatient continuity between inpatient weeks. 
Research requirement
All residents complete a research project during residency under the guidance of a project mentor and the residency research director, with up to eight weeks of dedicated time.
Resident wellness committee
A resident wellness committee comprised of members from each class plans monthly bonding activities and meets with core faculty weekly to represent resident priorities in the program.
Resident as teacher curriculum
Residents complete a formal, longitudinal curriculum to educate house staff and hospitalists on how to be exceptional teachers and then apply this education when they lead their teams of interns and students on inpatient months. 
International opportunities
Scripps provides paid opportunities to travel abroad and provide medical care for underserved populations during the final year of residency, including sponsored programs to provide primary care at an Arizona Indian reservation and join medical teams to care for villagers in Fiji. 
Medical student partnership with University of California San Diego
All inpatient teams have third- and fourth-year medical students, the majority coming through our UCSD student training partnership.
Message from the director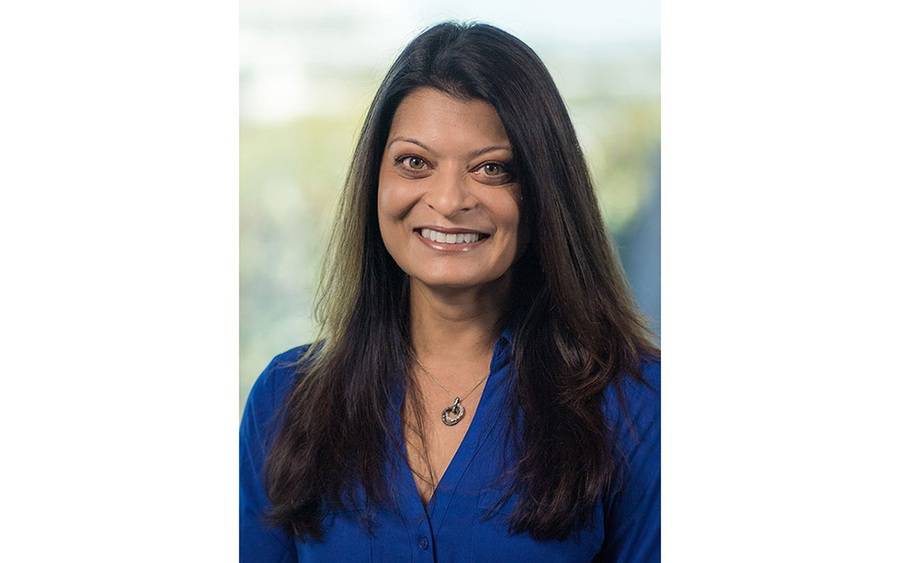 Message from the director
Hear directly from the program director about what to expect from the Internal Medicine Residency Program at Scripps Clinic and Scripps Green Hospital.
From the program director, Biraj D. Shah, MD, FACP
I am excited to introduce you to our wonderful program. The primary goal of the program is to provide our residents with a comprehensive outpatient and inpatient clinical experience in all core areas of internal medicine, emphasizing humanism; professionalism; and evidence-based high-value, quality health care.
We have a resident as teacher curriculum to foster future physician educators, an ultrasound-training course, an ethics program and extensive training and experience in peer presentations and public speaking. 
The Internal Medicine Residency Program at Scripps Clinic and Scripps Green Hospital offers outstanding clinical experiences in the ambulatory and inpatient settings, care for a diverse patient population, robust research opportunities and experience in state-of-the art facilities, such as Prebys Cardiovascular Institute. 
At Scripps Green Hospital, our trainees care for medically complex patients, including those undergoing solid organ transplant, bone marrow transplant, neurosurgery and orthopedic surgery. Scripps Memorial Hospital La Jolla includes our maternal-fetal program and trauma center, with advanced ICUs to care for the most complex cardiac and pulmonary patients. The Naval Medical Center San Diego offers a unique opportunity to care for active duty military personnel. Additionally, we are proud to staff St. Leo's Medical Clinic that cares for a medically underserved population. 
Research is a requirement in our program and our residents are afforded dedicated time to conduct research during their training. They have access to Scripps Research, the nation's largest non-university biomedical research institute and its clinical scholars program within the Scripps Research Translational Institute.
Finally, we love San Diego for its cultural diversity. Residents and faculty benefit from the year-round sunshine and close proximity to beautiful beaches, hiking and other world-class attractions.
Thank you for your interest in our program, and I look forward to meeting you.
Program Director
Internal Medicine Residency
Scripps Clinic and Scripps Green Hospital
Training sites, rotations and lectures
Inpatient residency training takes place at both the Scripps Clinic/Scripps Green Hospital and Scripps Memorial Hospital La Jolla campuses. At these sites, medicine residents gain extensive hands-on experience in virtually all inpatient medical/surgical subspecialties and are exposed to a wide range of pathology. Residents also rotate at the Naval Medical Center San Diego in their 1st and 3rd years to gain experience with an additional diverse patient population.
Approximately half of the residency experience takes place in the outpatient setting at various Scripps Clinic sites throughout San Diego. Besides Internal Medicine clinic, residents have the benefit of rotating through subspecialty clinics, which sets us apart from most other academic medical center residency programs. Additional unique outpatient experiences abound including those in indigent clinics, on Native American reservations and in medical clinics on Fiji.
Program overview
The primary care pathway is a unique, optional program within the Scripps Clinic and Scripps Green Hospital Internal Medicine Residency. It's designed to provide a focused training experience for residents interested in a career in primary care. Residents may request to enter the pathway prior to the start of residency or during the first two years of training with earlier entry encouraged. 
The purpose of the pathway is to prepare residents with the necessary comprehensive evidence-based knowledge and practical clinical skills for immediate independent practice upon graduation. Close mentorship is provided with the primary care pathway director and other faculty members. 
Residents receive appropriate supervision with progressive autonomy in practice and are responsible for the care of a dedicated panel of patients that increases in size over the course of training. Continuity of care, communication, safe transitions of care, high-value care, humanistic practice and patient advocacy are high priorities. 
The pathway's educational curriculum focuses on subjects relevant to the practice of outpatient medicine. Residents are provided high-yield learning objectives, educational resources and didactic conferences promoting robust clinical knowledge. Rotations in specialty clinics including gynecology, dermatology, ophthalmology, sports medicine, podiatry and all internal medicine subspecialties provide exposure to the diverse pathology encountered in outpatient practice. 
Residents also have rotational experiences in rural medicine and clinics serving indigent underserved populations, with the flexibility for additional tailored experiences based on the interests of the resident. Residents receive career placement resources and guidance to assist with securing an ideal position upon graduation.  
Patient panels
Year one goal: 15 patients
Year two goal: 30 patients
Year three goal: 50 patients
Electives
Residents are encouraged to complete a sports medicine elective and a rural medicine elective at Kayenta Navajo Reservation in Arizona or Crow Reservation in Montana. Residents should also consider increased rotation experiences in dermatology, gynecology, podiatry and ophthalmology. Finally, residents must complete a research/QI project centered on outpatient medicine. 
Procedures
Residents in the primary care pathway should plan to perform at least 10 each of the following procedures: 
Arthrocentesis/joint injections (knee)
Joint injections (shoulder)
Greater trochanteric bursa injections
Pelvic exams
Pap smears
Breast exams
Shave biopsies
Punch biopsies
Cryotherapy
Abscess I&D 
Pre-operative evaluations
Additional program features 
Close mentorship with primary care preceptors and primary care pathway director
Dedicated curriculum for outpatient medicine
Career placement resources
Additional opportunities to rotate at clinics treating underserved populations
Dedicated weekly office hour for patient communication and follow-up
Learning objectives and clinical guidelines
Review the primary care pathway learning objectives and clinical guidelines (PDF, 190 KB), which must be completed in addition to the residency program's core rotations.
Scripps Green Hospital
Our primary teaching site, Scripps Green Hospital is a 173-bed acute care hospital with 24 ICU beds. A tertiary referral center, the hospital is based entirely on adult inpatient medicine and offers a wide range of clinical and surgical services, including intensive care, cancer/oncology and orthopedic surgeries. Specialty services include blood and bone marrow transplantation, solid organ transplantation and chemotherapy clinical trials (in partnership with MD Anderson). In addition, there is an urgent care (non-trauma ED) attached to the hospital from which most patients are referred for admission.
Residents complete half of their inpatient general medicine blocks, one-third of their ICU blocks and several subspecialty inpatient rotations at this site.
Scripps Memorial Hospital La Jolla
Scripps Memorial Hospital La Jolla, our secondary teaching site has 432 licensed beds and offers a wide range of clinical, surgical and specialty services, including a Level I Trauma Center and 24-hour emergency services with 51 beds. The hospital has a 59-bed intensive care unit (ICU), interventional cardiology, radiology, radiation oncology, cancer care, cardiothoracic and orthopedic surgery services, neurology, outpatient physical rehabilitation, bariatric surgery and women's health services, including OB-GYN and labor and delivery services.
Scripps La Jolla is consistently recognized for quality patient care and was the first hospital in San Diego to be designated a Magnet Hospital by the American Nursing Association for excellence in patient care.
Residents will complete half of their inpatient ward blocks, two-thirds of their ICU blocks, inpatient cardiology, ER and other inpatient subspecialty rotations at this hospital.
Scripps Clinic
Scripps Clinic is the ambulatory center of medical care and teaching for the program. The physicians who provide care at Scripps Clinic constitute the ambulatory teaching faculty of the program.
Ambulatory clinics in general medicine and a wide range of subspecialties are located at Scripps Clinic Torrey Pines, an outpatient pavilion attached to Scripps Green Hospital, as well as at the John R. Anderson V Medical Pavilion, an outpatient building next to Scripps Memorial Hospital La Jolla. Continuity clinics and subspecialty assignments take place at both sites. Residents also train at a variety of large outpatient satellite clinics throughout San Diego County, which provide care for patients who present with a variety of health conditions.
US Naval Medical Center
Naval Medical Center San Diego is the United States Navy's referral center for the entire Pacific Rim. The center serves as the primary medical facility for tens of thousands of active duty military personnel and their dependents and all naval retirees/veterans who live in the region. The hospital admits more than 20,000 patients a year, sees 1.2 million outpatient visits per year and employees more than 6,000 people. It is the only Navy medicine amputee center in the Western Pacific. Its recently renovated cardiac catheterization lab is the first hybrid lab in California and seventh in the nation. The new facility allows care for all structural heart and endovascular consults for patients from across California and neighboring states. 
The San Diego Navy staff has been recognized for excellence by such organizations as the American College of Surgeons, the American College of Obstetricians and Gynecologists, Athena International and National Committee for Quality Assurance (NCQA). 
Our residents will spend a total of two months during their three years on inpatient assignments at the Naval Medical Center. In exchange, each navy resident will rotate at Scripps Green for two months during their training. This collaborative effort by both training programs allows for residents to work with a different patient population and provides exposure to diverse disease processes.
St. Leo's community clinic
With faculty support, all residents take turns staffing the primary care clinic at St. Leo's in Solana Beach. This free clinic serves lower income and indigent people in North County San Diego, allowing residents to provide care to this vulnerable patient population. The patients are predominately Spanish speaking with on-site translator services available if needed. It is open one evening and Saturday morning each week, typically treating up to 25 patients per session.
Scripps Research Institute
The Scripps Clinic Internal Medicine Residency Program features major collaborations with the Scripps Research and Scripps Research Translational Institute — the home of our Residency Research Pathway.
Ranked as the most influential scientific institution in the world by the journal Nature, Scripps Research Institute offers our residents the opportunity to participate in bioscience research that furthers basic knowledge and leads to innovative therapies. The institute's training programs are known for producing the next generation of leading biomedical scientists.
Focusing on science and medicine, the Scripps Research Translational Institute aims to individualize healthcare through human genomics and wireless digital technologies. Our internal medicine residents have access to leading translational scientists and clinical investigators in this collaborative, multidisciplinary research setting with the greatest potential to transform healthcare.
Scripps MD Anderson Cancer Center
In 2016, Scripps Health and MD Anderson announced a partnership to create the Scripps MD Anderson Cancer Center, which provides adult cancer patients greater access to the most advanced oncology care available.
Through this partnership, Scripps MD Anderson is part of MD Anderson Cancer Network, a global collaborative network of hospitals and health care systems dedicated to MD Anderson's mission to end cancer. The collaboration allows Scripps to combine its expertise with MD Anderson's knowledge and capabilities for Southern California.
During their training, residents are able to see firsthand how Scripps MD Anderson Cancer Center implements treatment protocols, standards of care, clinical trials and translational research.
During each year of training, the Scripps Clinic internal medicine resident has approximately 10 blocks of four-week rotations at different inpatient and outpatient settings with each block followed by one week in Continuity Clinic. This exposes residents to a variety of medical specialties, patients and health issues.
Inpatient services and call structure
During inpatient rotations, residents practice in a team structure that allows for leadership opportunities overseeing medical students, as well as one-on-one practice with an experienced hospitalist. Residents can expect a max number of admits, depending on their team structure.
View the inpatient call structure (PDF, 61 KB).
Ambulatory training (4+1) 
The ambulatory curriculum at Scripps Clinic is arranged into the 4+1 model over 52 individual weeks in any given year. The 4+1 schedule involves four-week blocks composed of various inpatient rotations, specialty services and electives. Every fifth week is known as a "+1" week, of which there are 10-11 total each year. 
All Continuity Clinics are located a Scripps Clinic site and are supervised by attending physicians. Residents are also able to supplement Primary Care education online through the Johns Hopkins Physician Education & Assessment Center (PEAC) and the Yale Office-Based Medicine Curriculum. These modules allow residents to work through question-based didactic cases pertinent to outpatient medicine.
View the ambulatory training schedule (PDF, 190 KB).
Wellness curriculum
The residency program at Scripps Clinic has a vested interest in promoting the health and wellness of our trainees. With this goal in mind, every Wednesday during a resident's +1 week, begins with protected free time until 11am that can be used as desired for self-care activities. All residents who are on 'Wellness Wednesday' then attend regular didactic sessions at Scripps Green Hospital before participating in a structured curriculum during the afternoon designed to discuss topics ranging from humanism to narrative medicine to mindfulness. These afternoon sessions take place in various beautiful locations around San Diego including parks, beaches, and museums.
In addition to the structured wellness curriculum, a resident/fellow run Wellness Committee organizes regular extracurricular activities with the aim of promoting camaraderie and a family environment that extends beyond the hospital or clinic.
Away and international assignments
The internal medicine residency program offers two separate away rotations to provide care to underserved populations in different cultural settings. 
One option is to travel to Fiji on an international assignment with the nonprofit Loloma Foundation which has had a partnership with the residency program for over 10 years. During this 12-day trip, Scripps residents are housed in Fiji and provide basic medical care in local villages on remote islands. Residents see a variety of disease processes, ranging from uncontrolled diabetes and hypertension to large infected wounds that require incision and drainage. On an average day, a resident may see upwards of 80 patients.
Another option is to provide general medical care at a Navajo reservation in Kayenta, Arizona. During this one-month rotation, the resident will staff a continuity clinic, work shifts in the emergency department and make house calls when needed.
Didactic conferences for the program occur midday every Monday through Friday. Led by the chief resident, senior residents, program director and faculty, the conferences offer insights on a range of internal medicine topics, including:
Emergency medicine
EKGs
ICU
Point-of-care ultrasound
View the didactic conference schedule (PDF, 95 KB).
Educational tracks: Scripps Clinic fellowship program
The program includes the following educational tracks:
Allergy and immunology
Cardiovascular diseases 
Congestive heart failure 
Diabetes, endocrinology and metabolism 
Gastroenterology
Hematology and medical oncology 
Hematopathology
Interventional cardiology 
Orthopedics: Lower extremity joint reconstruction 
Procedural dermatology/Mohs surgery
Rheumatology
Sports medicine
Trauma 
Vascular surgery
Educational tracks: Scripps Clinic co-sponsored residency programs
Scripps Clinic's co-sponsored residency programs includes the following educational tracks:
General surgery
Otorhinolaryngology
Obstetrics and gynecology
Radiology
Podiatry
Vascular surgery
Medical student clerkships
Medical student clerkships are available for both third and fourth-year students. The Scripps Clinic and Green Hospital residency has a partnership with the UC San Diego School of Medicine that allows third- and fourth-year students to practice in inpatient wards. Visiting medical students also participate in sub-internships as well as subspecialty electives during their fourth year. On average, inpatient ward teams have two medical students per team.
Scripps Clinic internal medicine residents train under the mentorship of experienced medical, research and academic experts and alongside talented trainees.
The faculty of the Internal Medicine Residency Program at Scripps Clinic and Scripps Green Hospital are dedicated to sharing their knowledge and experiences to provide residents with a challenging, rewarding training experience. At Scripps, we offer a broad range of clinical services to patients and work collaboratively across specialties within our award-winning health care system.
The internal medicine residency at Scripps Clinic offers 15 first-year resident (PGY-1) positions each year. Due to the program's relatively modest size, residents have the opportunity to get to know one another very well during their three years of training. Additionally, residents have an opportunity to develop relationships with faculty within the program and throughout Scripps Health.
View a list of current residents (PDF, 2.3 MB).
After completion of the three-year program, 95 percent of our residents who apply to subspecialty fellowships get into one of their top three choices. Many have gone on to make notable contributions in the field of internal medicine and in the day-to-day lives of patients.
View a list of recent alumni (PDF, 93 KB).
Conducting and critical evaluating scientific research is an important part of the internal medicine residency program at Scripps Clinic. Our research goals are:
To promote scientific inquiry on the part of our trainees
To prepare some trainees for a career that will contribute substantially to biomedical science
To render all of our trainees critical scientific thinkers who have a clear understanding of the demands of basic and clinical research and are skilled at analyzing, critiquing, and appropriately applying new scientific and clinical literature.
We believe these goals are best achieved by facilitating scientific inquiry and testing on the part of all our trainees. Therefore, all residents are required to develop and pursue a research project during their training and to present their findings at the end of their residency at Scripps Clinic Grand Rounds. 
The residency research director meets regularly with residents, collectively and individually, to help each resident formulate research ideas, choose a project mentor, refine the hypothesis and protocol, and plan for data collection and analysis.
Research projects and presentations (a SEER database project)
Resident research projects have recently included:
Symptomatic and colonoscopic remission rates in patients with inflammatory bowel disease (IBD) on the autoimmune diet
Risk factors and clinical presentations of colon cancer before age 50
Randomized trial of oral powdered diclofenac versus ketorolac injection for migraine headache patients presenting to urgent care
Mammogram screening ordered by primary care providers (internal medicine, family medicine, OB-GYN) compared with screening recommendations (Scripps quality improvement project)
Hepatitis C virus screening rates before and after a randomized intervention: clinic poster versus Epic popup versus patient notification (Scripps quality improvement project)
Post-Watchman bleeding rates on novel oral anticoagulants (NOAC) versus warfarin
Bedside smart-device ultrasound to reduce time to diagnosis and studies ordered in radiology on medicine inpatients
Bleeding complications by glomerular filtration rate (GFR) classification in Scripps patients started on direct-acting oral anticoagulants (DOAC) since 2015
Characteristics of patients diagnosed with sarcomatoid carcinoma of lung in past 40 years — a SEER database project
Congestive hepatopathy compared to right heart catheterization as a prognostic indicator in LVAD patients
Many of these projects result in peer reviewed publication and/or regional and national meeting presentation. In fact, in each of the last five years Scripps Clinic residents have been chosen as winners in the highly competitive Southern California Regional American College of Physicians poster competition.
Physician scientist track (ABIM Research Pathway)
Each year, one or two residents will be recruited into Scripps La Jolla's Internal Medicine Residency Research Track. This is an extended training program for young physicians envisioning an investigational career track in either clinical or translational scientific research. The program involves two years of standard internal medicine residency training, followed by three years in active research with approximately two months per year spent in clinical assignments. Trainees enlisted in this program may be afforded the opportunity to "fast-track" into subspecialty training fellowship programs. 
Scholars enrolling in this program will also participate in translational science coursework through the Scripps Research Translational Institute and may earn a master's degree in clinical investigation or continue for a PhD, depending on their degree at entry and their career goals.
The terms and conditions of resident training and employment are specified in the employment agreement that also includes training obligations, stipend and benefit provisions. 
PGY-1 resident salary: $56,721.65
PGY-2 resident salary: $58,939.57
PGY-3 resident salary: $61,377.08
Insurance, leave and other benefits
Medical
All members of the resident staff are offered health insurance benefits for themselves and eligible dependents at a minimal cost. Medical coverage includes vision, prescription drug and chiropractic/acupuncture plans.
Dental coverage
Dental plan offers network and out-of-network coverage options. Eligible dependents can also be covered at a minimal cost.
Life insurance/AD&D
Multiple levels of employee life insurance are available, including accidental death and dismemberment (AD&D) coverage. You may purchase supplemental, spousal or dependent life insurance at various levels. Long-term disability insurance is available at an additional cost. State disability insurance is paid by the resident (the state of California requires this contribution, which provides income insurance for disability due to non-job-related injury or illness).
Employee Assistance Program (EAP)
Confidential, free, short-term professional counseling is available for employees and family members for issues impacting work or personal life.
Vacation
Scripps Clinic internal medicine residents receive four weeks of paid vacation per academic year.
Travel expenses
Travel expenses for any education meetings or humanitarian mission are covered by residency.
Educational resources
Residents have free access to MKSAP and UpToDate. PGY-2 and PGY-3 residents also receive an educational stipend of $2,000.
Additional benefits
On-site daycare
On-site fitness center
401(a) matching retirement program
To be considered for an interview, the applicant must have completed the USMLE Step 2 by December 1, 2019. The COMLEX Exam does not serve as a substitute for the USMLE Exam for this program.
Apply to the Scripps Clinic Internal Medicine Residency Program
ERAS application
All appointments are facilitated through the National Resident Matching Program's Electronic Residency Application Service.
Scripps/Green Categorical IM (3-year residency)
Number of positions: 13
NRMP Match Number: 1340140C0
Scripps/Green IM Physician/Scientist Track
Number of positions: 2
NRMP match number: 1340140C1
Application requirements
Applicants must submit the following materials through ERAS:
ERAS Common Application Form (CAF)
Personal statement
Dean's letter (MSPE)
Medical school transcripts
USMLE Step 1 and Step 2 transcripts as they become available
Minimum of three letters of recommendation, with at least two from a department of medicine faculty, including one from the chairperson or designee
Interview schedule
Candidates will be notified of interview invitation status via the ERAS system. Interviews for 2020 residency positions will be scheduled on Mondays and Tuesdays, starting at the end of October 2019. 
Candidates who are graduates from medical schools accredited by the Liaison Council on Medical Education (LCME) or the American Osteopathic Association are invited to apply.
Candidates who graduate from medical schools outside of the US must have a valid certificate from the Educational Commission for Foreign Medical Graduates (ECFMG) and must have a Post Graduate Training Authorization Letter (PTAL) from the Medical Board of California prior to the scheduled date for interview. Scripps Green does not offer visa support or observerships.
If you're interested in medical student rotations or fellowship programs at Scripps Clinic, learn more about our other GME programs.