Why you and your family should get vaccinated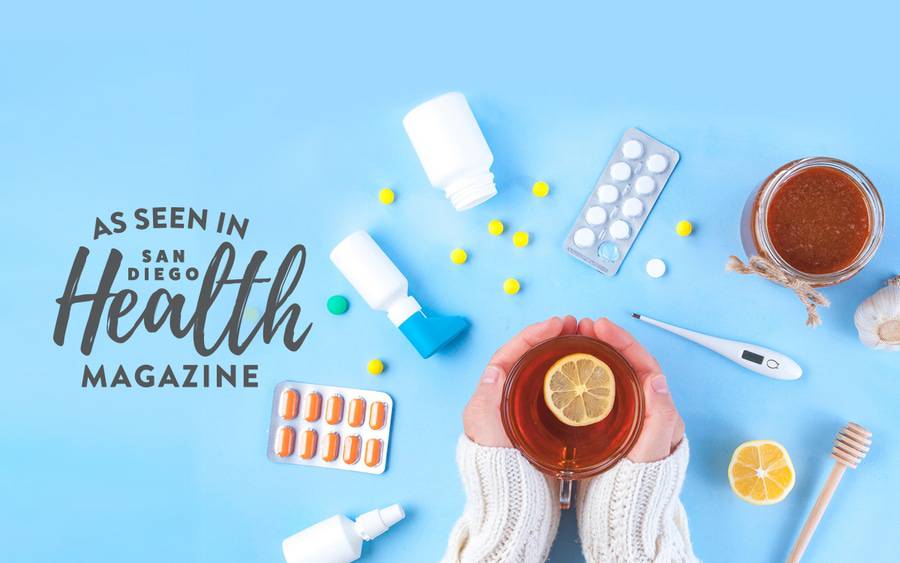 Why you and your family should get vaccinated
Influenza, commonly called the flu, is a serious viral disease that affects the nose, throat and lungs, but your risk of getting it can be reduced with the annual seasonal flu vaccine. 
"Every flu season is unique, and the flu affects people differently, but you can anticipate that millions of individuals will get the virus every year," says Stephania Hasan, MD, a family medicine doctor at Scripps Coastal Medical Center Eastlake. 
That's because influenza is a respiratory illness that travels through the air, meaning most people catch it by inhaling droplets when infected people nearby cough or sneeze. You can also become infected when you touch a remote control, telephone, doorknob or other object recently handled by a sick person, and then touch your eyes, nose or mouth.
By far, the best way to prevent the flu is vaccination, and since flu viruses change from season to season, it's important to get the flu shot every year. In addition to reducing flu illnesses, the vaccine can reduce doctor visits, missed work and school due to the flu and prevent flu-related hospitalizations.
"The single best way to not catch the flu is to get a vaccine," says Dr. Hasan. "No matter how often you wash your hands, you still have to breathe, and if you breathe in the flu germs, you can get it."
Sabiha Hussain, MD, a pediatrician at Scripps Coastal Medical Center Jefferson, agrees, noting she recommends the flu vaccine for everyone 6 months of age and older.
"The flu has the potential to harm us all, but it is in our power to properly protect ourselves and our communities," says Dr. Hussain.
No shot will protect against every flu bug, but it can increase your odds of escaping the most popular ones. When more people are vaccinated against the flu, it spreads less through your community. And those who obtain the vaccine are less likely to have severe consequences if they do end up getting sick.
The annual flu season in the United States can begin as early as October and last as late as May. However, it's never too late in the season to get the vaccine.
"Unfortunately, the influenza virus continues to cause significant illness and death in our communities," Dr. Hussain says.
The Centers for Disease Control (CDC) recommends the vaccine for everyone 6 months and older, with a few exceptions. Different flu shots are approved for people of different ages, and there are shots approved for pregnant women and people with chronic health conditions as well. 
The exceptions are:
Children younger than 6 months
People with severe, life-threatening allergies to flu vaccine or any ingredients in the vaccine 
Since 2016, individuals with egg allergies can receive the appropriate vaccine for their age and no longer have to be monitored for 30 minutes after it is administered. Always talk to your doctor about any allergies you have before getting the shot. If you have had Guillain-Barre Syndrome, a severe paralyzing illness, also talk to your doctor to see if you are able to receive the shot.
Most people who contract the flu will recover in less than two weeks, but some groups are more likely to have complications from the flu that can result in hospitalization or even death. It is particularly important for those who are at high risk for serious flu complications to get the vaccine.
These include:
Children younger than 5
Adults 65 years and older
Pregnant women
Residents of nursing homes and other long-term care facilities
Individuals with underlying chronic conditions, such as asthma, diabetes or heart, liver or kidney disease
Some helpful tips on how to avoid getting sick with the flu or keep it from spreading include:
Carry alcohol-based hand sanitizer so you can keep your hands clean even when you're not near a sink
Avoid touching your eyes, nose and mouth
Disinfect high-traffic surfaces like keyboards, phones, remote controls and door handles. Thoroughly wash glasses and utensils, too.
Eat healthy and get enough sleep
Avoid sick people, if possible – and if you come down with the flu, stay home and rest
For more information about the flu virus and influenza vaccines, talk to your primary care doctor.
The flu and COVID-19 are both illnesses that have similar symptoms but are caused by different viruses. Both are preventable through vaccinations. Separate vaccines are used.
Health care providers strongly encourage people to be fully vaccinated against both illnesses to prevent getting sick.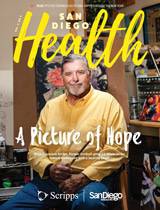 This content appeared in San Diego Health, a publication in partnership between Scripps and San Diego Magazine that celebrates the healthy spirit of San Diego.