Do You Look Forward to Your Mammogram? Here's Why You Should.
Getting your annual mammogram is a proactive way to stay on top of your overall health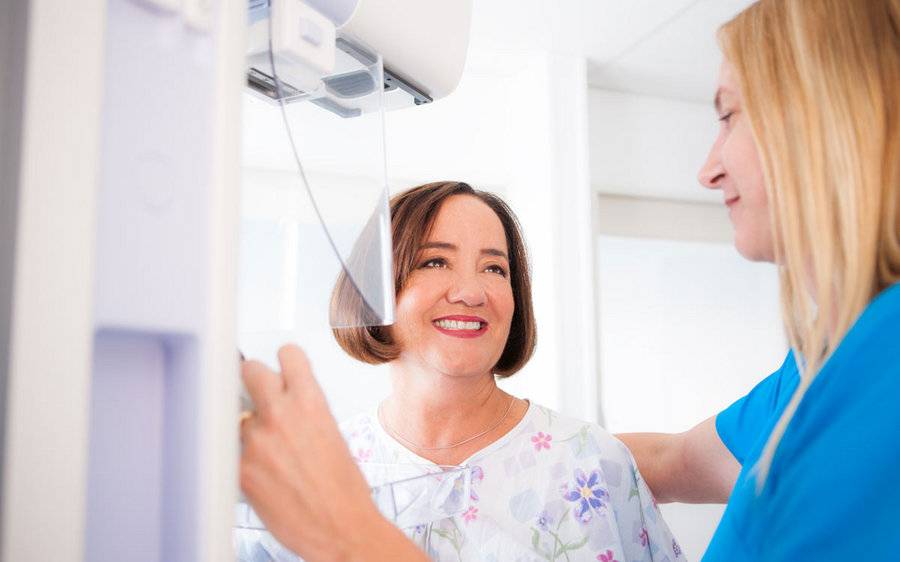 by Cheryl Olson, MD, General Surgeon
You may think we're crazy for suggesting that you should look forward to a mammogram. But really, there are many benefits to taking this healthy step. Consider these mammogram perks:
1. Your health is important, too. Women may be the best caregivers, but we frequently put ourselves second or third behind our family and friends. When you get your annual screening mammogram, you can feel good knowing that you're making yourself and your health a priority. After all, your loved ones need you to be around for a long time so that you can continue to look after them.
2. You're finding peace of mind. While not every woman who goes in for a screening mammogram will get the all clear, many women do. For every 1,000 women getting a mammogram, only 5 will find out they have cancer. In between your annual mammograms, we recommend doing monthly self-breast exams at home. Self-exams help you find lumps and other changes early. Our nurse navigators can show you the proper way to do these exams.
3. You're establishing a health history. Let's say you're among the small number of women whose mammograms detect an abnormality. If you've been getting your annual screenings, the radiologist can compare the new findings to earlier X-rays to help determine whether you need additional screenings. When you skip a year, not knowing when the abnormality occurred may make it more difficult to treat. If more time has passed, the condition may have elevated.
4. You're being proactive. Mammograms can detect cancers before they start to cause symptoms like lumps. These cancers tend to be smaller and noninvasive, meaning they haven't spread outside of the breast. Catching cancer in this early stage can help you get a jump start on treatment, which often means a better prognosis, or outlook, for you.
5. You're enjoying a little quiet time on us. Screening mammograms take about 15 minutes from start to finish—but no one else needs to know that. If you're going to a breast care center like Scripps Health, you might want to make yourself comfy in our waiting room for a little while. Keep on your fluffy robe provided by Scripps, grab a complimentary cup of coffee or tea, enjoy the soothing music and catch up on the latest celebrity gossip by reading our waiting room magazines or read a book from home.
The relaxed atmosphere at Scripps goes a long way towards making the screening process more pleasant. But what you really need to look for in a breast care center are experienced staff and the most up-to-date technology. Find out more about why mammography technology matters.
This Scripps Health and Wellness tip was provided by Cheryl Olson, MD, a general surgeon at Scripps Memorial Hospital La Jolla. Learn more about breast care at Scripps.