Is Type 2 Diabetes Preventable?
5 tips to prevent or delay chronic condition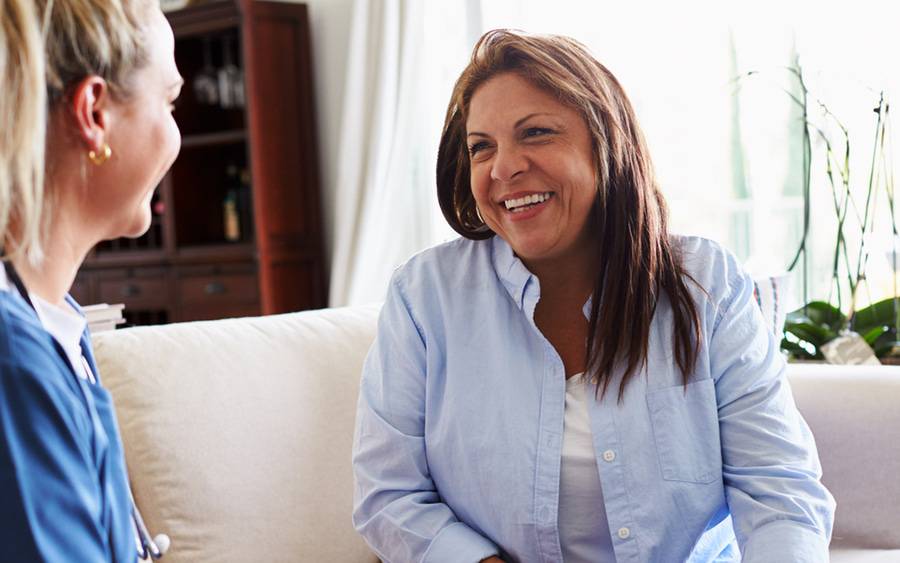 5 tips to prevent or delay chronic condition
Your doctor says you have prediabetes. You breathe a sigh of relief it's not diabetes, but then worry about your risk for type 2 diabetes.
Your doctor gives it to you straight: Type 2 diabetes is a chronic condition that can lead to other health problems. However, making some changes to your lifestyle can help prevent or delay the onset of type 2 diabetes.
"There is solid evidence that people who have prediabetes can reduce their risk of developing type 2 diabetes by adopting some simple lifestyle changes, including exercising more and eating healthier foods," says Athena Philis-Tsimikas, MD, an endocrinologist at Scripps Clinic and corporate vice president of the Scripps Whittier Diabetes Institute.
More than 37 million people in the United States have diabetes, according to the Centers for Disease Control and Prevention (CDC). Type 2 diabetes is the most common type.
With type 2 diabetes, your body doesn't use insulin well and can't keep blood sugar at normal levels, which can cause serious health problems, such as heart disease, vision loss and kidney disease.
Prediabetes is a condition where blood sugar levels are higher than normal but not high enough to be diagnosed as type 2 diabetes. 
However, if left unchecked, prediabetes can lead to type 2 diabetes. Recognizing this stage is crucial as early intervention can reverse or delay this type of diabetes.
About 96 million adults have prediabetes but more than 80 percent don't know they have it. One reason for the lack of awareness is that the symptoms of prediabetes are subtle.
"While there are no clear symptoms of prediabetes, damage can still be occurring to your eyes, heart and kidneys in subtle ways that can lead to long-term damage," says Dr. Tsimikas.
To check if you have prediabetes, you need a blood sugar test. If you think you're at risk, ask your doctor if you should be tested.
Without intervention, many people with prediabetes could develop type 2 diabetes within five years, according to the CDC.
Risk factors for prediabetes include:
Excess weight, obesity
Being 45 or older
Family history of diabetes
Inactive lifestyle
High blood pressure
History of diabetes during pregnancy (gestational diabetes)
History of heart disease
African-Americans, Hispanics and American Indians are also at higher risk.
5 lifestyle changes to prevent/delay type 2 diabetes
The following are five proven lifestyle changes that can help delay or prevent the onset of type 2 diabetes.
1. Maintain a healthy weight
Just a small weight loss can make a big difference. As little as a 5 percent weight loss changes the chemistry in your body, which can help bring down your sugar levels if you are at risk for type 2 diabetes. 
Weigh yourself regularly to spot trends in your weight and make adjustments as needed.
2. Exercise to lower sugar levels
Being physically active helps control blood sugar levels and significantly lowers your risk of developing type 2 diabetes.
Aim for at least 150 minutes of moderate-intensity aerobic activity every week. Do something you like instead of something you think you're supposed to do but might hate. If you don't like running, try swimming or hiking.
A balanced diet rich in whole grains, fruits, and vegetables can keep your blood glucose at optimum levels. Avoiding excessive sugars and saturated fats is essential for diabetes prevention.
Consider choosing foods that align with the Mediterranean Diet, which emphasizes whole foods, whole grains and proteins.
4. Plan your meals and watch portion sizes
Eating at regular intervals and opting to eat smaller portions can prevent sudden spikes in blood sugar levels. Planning helps ensure you get a balanced diet without overeating.
Tracking your daily food intake each day can help prevent or delay type 2 diabetes. Nutrition labels are helpful for tracking calories and nutrients and sugar intake.
Planning helps ensure you get a balanced diet without overeating. Use the MyPlate nutrition guide for meal planning, including to:
Make half you plate fruits and vegetables
Make half your grains whole grains
Vary your protein routine
Choose low-fat or fat-free dairy milk or yogurt
Chronic stress can lead to various health problems, including an increased risk of type 2 diabetes. Meditation, deep breathing exercises and physical activities are effective ways to manage and reduce stress.
Lifestyle change programs
If you need help, consider enrolling in a CDC-recognized diabetes prevention program near you that provides guidance and support for lifestyle changes. The Scripps Diabetes Prevention Program is part of the CDC's National Diabetes Prevention Program and has many success stories.
These programs emphasize maintaining a healthy weight, being physically active, and adopting a balanced diet. Long-term participation can significantly reduce the risk factors associated with developing type 2 diabetes, heart disease and other health issues.
If you think you're at risk, get tested, join a prevention program or seek guidance from a health care provider.