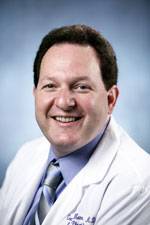 Areas of Expertise
Cosmetic Surgery
Ophthalmology
Plastic, Orbital and Reconstructive Surgery
Scripps Clinic Torrey Pines

10666 N Torrey Pines Rd

La Jolla

, CA 92037
Get directions
On Medical Staff At
Languages Spoken
Since 1991, Geva Mannor, MD, has specialized in cosmetic and eye facial plastic surgery, focusing on the cosmetic and reconstructive surgery of the delicate tissues around the eyes and face. These procedures include upper and lower eyelid lift (blepharoplasty), eyebrow and forehead lift, cheek and mid-face lift, cosmetic and laser surgery, and wrinkle rejuvenation. He also performs reconstructive surgery for facial (Bell's) palsy, eyelid cancers and tear duct block. Dr. Mannor believes it's important to treat every patient like family and seeks to provide all of his patients with a natural, youthful and rested appearance.
Board Certifications
American Board of Ophthalmology, Ophthalmology, 1994
Medical Education
Northwestern University Feinberg School of Medicine, MD, 1986
Internships
University of California, Los Angeles, Internal Medicine, 1987
Residencies
Mount Sinai Medical Center, Ophthalmology, 1991
Fellowships
Yale New Haven Medical Center, Cosmetic Surgery, 1993
Publications
See a listing of Geva Mannor's publications on PubMed, a service of the National Library of Medicine.
PubMed is a third-party website with no affiliation with Scripps Health.