Multiple Sclerosis Rehabilitation
Personalized physical therapy for multiple sclerosis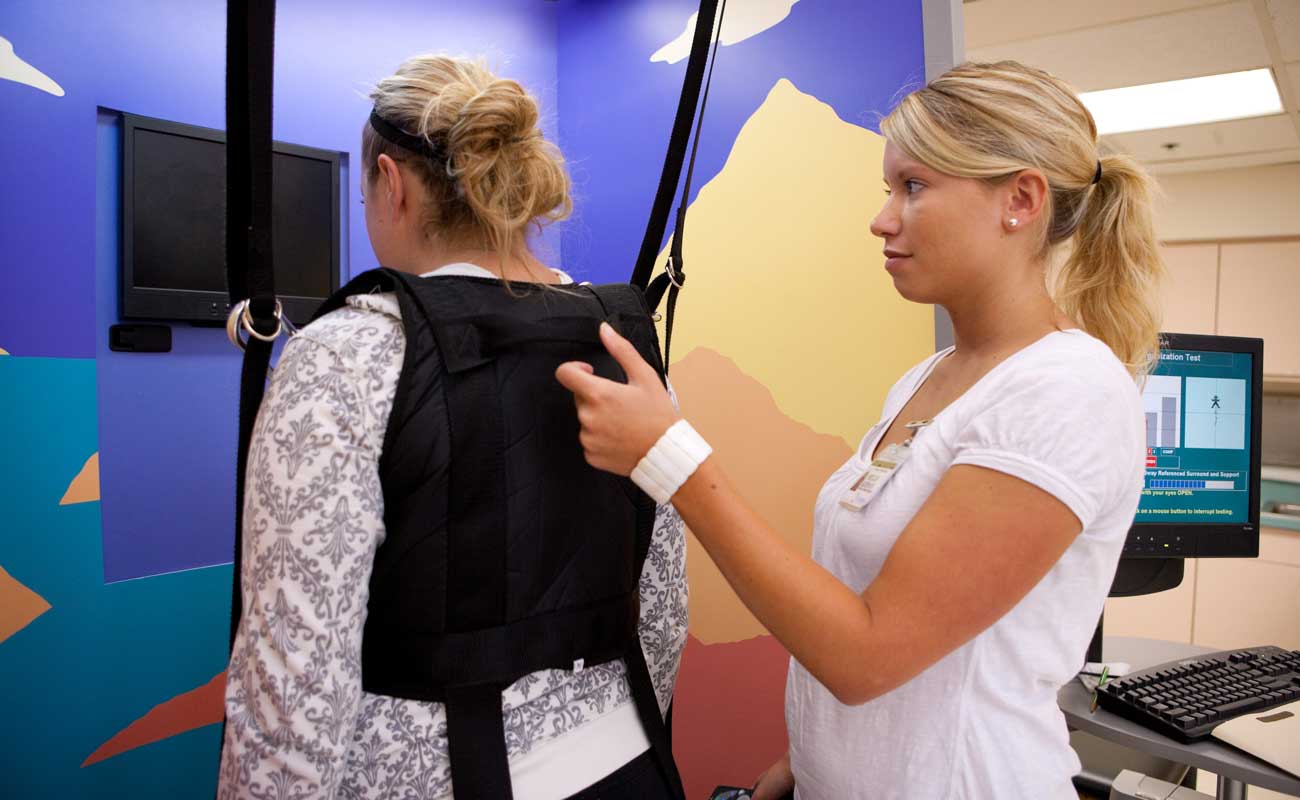 Personalized physical therapy for multiple sclerosis
For many people living with multiple sclerosis, also called MS, the greatest challenge is managing day-to-day living despite side effects such as numbness and tingling, weakness in the limbs, tremors, visual loss, fatigue, depression, spasticity, and bladder, bowel or sexual problems.
While multiple sclerosis cannot be cured, its symptoms can be managed in part through rehabilitation including physical, occupational and speech therapies — allowing you to achieve a better quality of life. But because MS affects every person differently, it's important that you seek a customized treatment plan tailored for your needs.
MS symptoms and conditions
The goal of rehabilitation for people with multiple sclerosis is to help alleviate symptoms and compensate for some of the physical and neurological problems caused by the disease. Specifically, physical therapy for multiple sclerosis can address:
Muscle and joint stiffness, pain and weakness
Balance problems
Lack of coordination
Trouble walking (gait)
Fatigue
Multiple sclerosis therapy
Scripps Health in San Diego offers comprehensive outpatient rehabilitation therapy for people with multiple sclerosis (MS) by therapists who are specially trained to care for people with neurological conditions. Advanced certifications include Neuro-Developmental Treatment (NDT) certification and neurological clinical specialists (NCS).
As needed for their particular multiple sclerosis treatment plan, Scripps patients have access to a variety of rehabilitation services including:
Evaluation of daily living activities and adaptations
Recommendations for energy conservation
Recommendations for work simplification
Nutritional evaluations
Assistance with re-entry into the community following hospitalization for MS
Patient and family education
Additionally, Scripps Memorial Hospital Encinitas offers a complete outpatient evaluation designed especially for MS patients whose conditions have changed over time. During our monthly MS clinic, our rehabilitation team assesses everything from functional mobility and cognitive skills to daily living and nutrition — all in a single appointment.
Following a pre-evaluation phone interview, your full evaluation will take approximately three hours. We then provide your referring physician with a detailed evaluation based on the recommendations of our physical therapists, occupational therapists, speech therapists, social workers and dietitians.