Expert occupational hand therapists in San Diego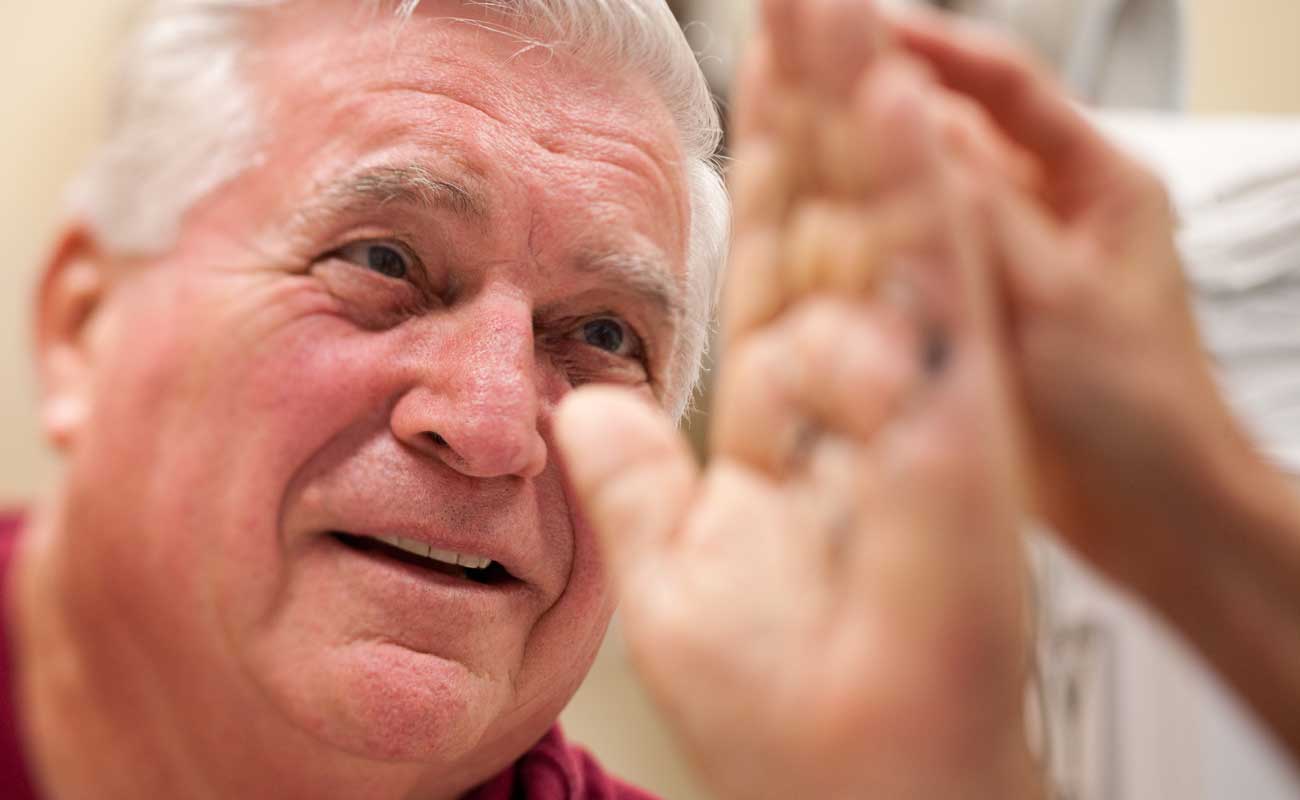 Expert occupational hand therapists in San Diego
Using the most advanced techniques and tools, the hand therapy specialists at Scripps Health in San Diego provide rehabilitation services for people with injuries and conditions affecting the upper extremities. Physical or occupational therapists with advanced certification and training provide hand therapy services, including helping their patients overcome physical limitations, build strength and return to a more productive lifestyle.
Common conditions requiring hand physical therapy
People who are candidates for hand therapy may have undergone surgery or experienced trauma to the shoulders, arms and hands that left them with wounds, scars, burns, damaged nerves, injured tendons or fractures. Others may be experiencing the effects of conditions such as:
Carpal tunnel syndrome
Arthritis
Tennis elbow
Overuse injuries
Tendon injuries
Nerve compression
Shoulder injury
Stroke
Parkinson's disease and movement disorders
From overuse prevention tips to customized rehabilitation exercises and splint fabrication, Scripps hand therapists work closely with orthopedic surgeons, neurologists and other referring physicians to develop the most effective treatment plans. A referral from a doctor is required to begin therapy.
Hand therapy is offered at the following Scripps Health locations in San Diego County: