Expert help with swallowing problems in San Diego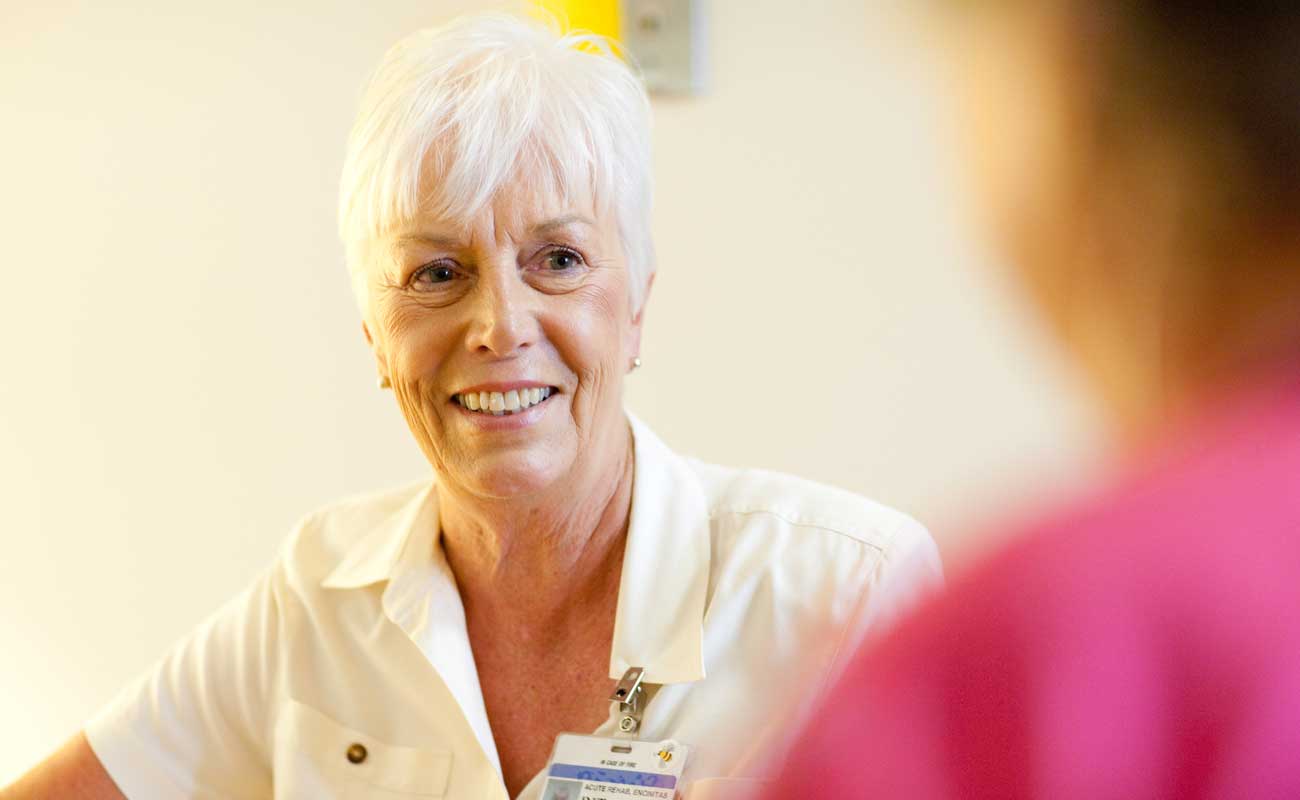 Expert help with swallowing problems in San Diego
If you have trouble swallowing food or beverages — a condition called dysphagia — Scripps Health has a team of rehabilitation experts with the specialized training needed to treat your swallowing problem and potentially improve your quality of life.
Scripps Health provides specialized care at several locations in San Diego for children and adults who have difficulty swallowing. Impairment of such a basic function can pose considerable health risks, including malnutrition, dehydration and aspiration pneumonia.
Swallowing therapy services

Swallowing therapy services
Swallowing therapy locations

Swallowing therapy locations
Conditions related to swallowing disorders
Swallowing disorders can occur in all age groups, and can result from congenital abnormalities and structural damage. Often, the condition occurs because of an underlying medical condition, such as:
Diagnosing dysphagia in patients
The goal of therapy is to help those afflicted with dysphagia swallow safely and effectively, so the simple act of eating or drinking doesn't lead to discomfort or illness. To develop the most effective treatment plan, a comprehensive clinical evaluation is required.
Speech-language therapists at Scripps work closely with ear, nose, and throat (ENT) physicians to assess the structures and functions involved in swallowing to determine the cause of your swallowing problem. Diagnostic tools include:
Fiberoptic Endoscopic Evaluation of Swallowing (FEES)
Modified barium swallow study using digital video fluoroscopy
Treatment options for swallowing disorders
Following your diagnosis and recommended course of therapy, patients work with certified speech pathologists to help strengthen and improve the coordination of the lips, tongue, and the special muscles used in swallowing. Scripps Home Health and several care locations also offer VitalStim therapy.
The treatment uses small electrical currents to stimulate the muscles responsible for swallowing.
Scripps also offers therapy for feeding and swallowing disorders in infants and children, including lactation issues. These pediatric services are currently only offered at the Scripps Center for Voice and Swallowing.