Advanced myeloma treatment in San Diego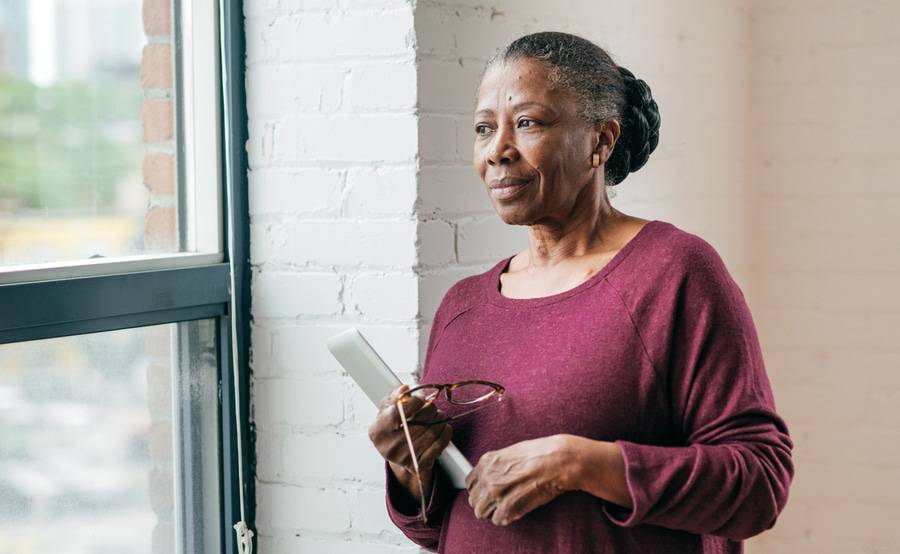 Advanced myeloma treatment in San Diego
The cancer specialists at Scripps Cancer Center are experts in caring for people with multiple myeloma. Our doctors diagnose and treat myeloma and other plasma cell disorders using innovative treatment options, including targeted therapies, immunotherapy stem cell transplant and radiation therapies.
Our multidisciplinary, collaborative board of cancer specialists reviews complex care plans to ensure patients receive the best possible care from diagnosis to recovery. Your Scripps team is with you throughout your care.
Multiple myeloma is a cancer that forms in a type of white blood cell called a plasma cell. Plasma cells normally make a protein that helps us fight infection. In myeloma, abnormal plasma cells multiply and prevent the normal cells in the bone marrow from functioning appropriately. Anemia can be seen in patients with myeloma. The cancer cells make an abnormal protein that can cause kidney damage. Myeloma cells also interfere with normal bone remodeling, causing bone changes which puts them at a higher risk of fracture.
A number of treatments are available these days to help control the disease. Not all patients with a plasma cell disorder require treatment. Your doctor can help evaluate if treatment is indicated.
Risk factors for multiple myeloma
Age 65 and older 
African-American ethnicity
Being overweight or obese
Having other plasma cell diseases, such as monoclonal gammopathy of undetermined significance (MGUS) or solitary plasmacytoma
Exposure to agent orange
Having a sibling or parent with multiple myeloma (this is not common)
Having any of these risk factors does not mean you will develop myeloma. If you are concerned about your risk, talk to your doctor.  
Multiple myeloma symptoms, diagnosis and stages
If you have symptoms of myeloma, your doctor will order diagnostic tests. Scripps Cancer Center specialists use a variety of tests to diagnose and stage myeloma in order to develop a personalized treatment plan.
Multiple myeloma symptoms
Some people with multiple myeloma may have no symptoms, while others may have symptoms such as:
Bone pain (especially in the back, hips and skull)
Bone weakness or fractures
Low red blood cell counts (anemia)
Low white blood cell counts (leukopenia)
Low blood platelet counts (thrombocytopenia)
High blood calcium levels (hypercalcemia)
Extreme thirst
Frequent urination
Kidney problems
Sudden severe back pain
Numbness or weakness, especially in the legs
Confusion, dizziness or stroke-like symptoms
Having any of these symptoms does not mean you have multiple myeloma, but it is important to have them checked out as soon as possible to determine the cause.
Diagnostic testing enables Scripps Cancer Center specialists to determine the stage of myeloma and develop a personalized treatment plan. 
Scripps myeloma specialists use a combination of tests, including imaging tests and a biopsy, to confirm a myeloma diagnosis. One or more of the following tests may be done.
Bone marrow aspiration and biopsy
A thin needle is inserted into a bone to collect cells from inside the bone and examine them with a microscope.
Bone biopsy
Multiple myeloma can cause tumors called plasmacytomas in the bone or soft tissue around the bone. Tissue is removed from bones or soft tissue around bones to look for tumors.
Blood tests 
Blood tests analyze the amount and appearance of blood cells, blood chemistry, and liver and kidney function.
Urine tests
Urine protein electrophoresis (UPEP) and urine immunofixation tests look for myeloma protein in the urine.
X-ray
An X-ray can show abnormal areas in the body or bone loss caused by myeloma.
Computed tomography (CT) scan
A CT scan is an imaging test that captures images of the body from different angles. The images are combined to create detailed cross-sectional views of organs, bones and blood vessels.
Magnetic resonance imaging (MRI)
MRI relies on a powerful magnet, radio waves and advanced digital technology to provide detailed images of organs, bone and soft tissue.
Positron emission tomography (PET) scan
A PET scan involves a type of radioactive sugar that existing cancer cells will quickly absorb so they can be identified under a special camera. It's combined with a CT scan to give physicians the ability to view a picture of potentially cancerous areas through the PET while also seeing more detailed images from a CT scan.
The Revised International Staging System (R-ISS) is used to determine the stage of multiple myeloma. It is based on two blood tests, the serum albumin and the serum Beta 2 microglobulin (β2M).
Stage I
Serum beta-2 microglobulin <3.5 mg/L, serum albumin level of 3.5 g/dL or greater, normal LDH level and no high-risk chromosomal abnormalities (i.e. deletion 17p, translocation (4;14) or translocation (14;16))
Stage II
Serum beta-2 microglobulin >3.5 mg/L but less than 5.5 mg/L, and/or serum albumin level < 3.5 g/dL, normal LDH level and no high-risk chromosomal abnormalities (i.e. deletion 17p, translocation (4;14) or translocation (14;16))
Stage III
Serum beta-2 microglobulin > 5.5 mg/L and either high-risk chromosomal abnormalities (i.e. deletion 17p, translocation (4;14) or translocation (14;16)) or high LDH level
Understanding your diagnosis
No one wants to hear that they have cancer. You may feel frightened, overwhelmed, anxious or sad. All of these feelings are perfectly normal. The more you learn about your myeloma diagnosis and next steps, the sooner you can begin to make informed decisions about your myeloma treatment.
Questions and considerations
Here are some questions you may want to ask your doctor or health insurance provider regarding your myeloma diagnosis:
Should I get a second opinion?
How do I find a specialist?
What is my cancer treatment plan?
Will I have to miss work/school?
What are the side effects of myeloma treatment?
How successful is my treatment likely to be?
What costs will be covered by insurance?
Which costs will I be responsible for?
Your Scripps cancer care team is here to help you find the answers you need to take an active role in your care. In addition, there are a number of community resources that provide education, information and helpful resources — often at no cost.
Learn more about the many cancer patient resources available to you and your loved ones at Scripps.
Treatment and clinical trials
Scripps puts a team of cancer specialists on your side. Our multidisciplinary oncology teams fight myeloma using the latest evidence-based treatments and therapies.
Our approach to treating myeloma
Your Scripps cancer care team includes professionals from every area of oncology, including medical oncologists, radiation oncologists and nurses who specialize in cancer care.
In addition, our nurse navigators can help coordinate your care and ensure you have support and guidance throughout your treatment and recovery. Learn more about how Scripps puts you at the center of care.
Myeloma treatment options at Scripps
Your Scripps cancer care team develops a personalized treatment plan based on 
several factors, including:
The type and stage of your cancer
Your symptoms
If your cancer has returned after treatment 
Your age and overall health
Your treatment may include one or more of the following therapies:
Targeted therapy
As the name implies, this therapy targets specific proteins and receptors on cancer cells, or the blood vessels that support the cells, to stop them from growing. Targeted therapies also may help the body's own immune system attack and fight the cancer.
Chemotherapy
Treatment often includes a combination of chemotherapy drugs given in pill form or intravenously. Scripps Health offers chemotherapy in several locations throughout San Diego County, including Scripps hospitals, outpatient infusion centers and in Scripps affiliated physicians' offices. All treatments are managed by physicians and nurses specially trained in oncology.
Radiation therapy
Radiation therapy may be used when myeloma is found in its early stages. It is usually used with chemotherapy. Scripps radiation oncologists use advanced radiation therapy techniques that precisely target tumors while minimizing radiation exposure to nearby healthy tissues and organs.
Stem cell transplantation
Stem cell transplants can be either autologous (stem cells taken from the patient) or allogenic (stem cells from a donor).
CAR T-cell therapy
Chimeric antigen receptor (CAR) T-cell therapy is a newer type of immunotherapy. Immunotherapy makes changes to a person's immune system that enables it to recognize and attack harmful cells. 
Watchful waiting
Not all people with multiple myeloma need treatment right away. Your team at times will closely monitor to determine if and when treatment should begin. For patients who after evaluation are diagnosed to have monoclonal gammopathy of undetermined significance (MGUS), observation alone is recommended.
Some myeloma treatment plans may involve clinical trials. Talk with your physician about whether a clinical trial is right for you.
Your custom cancer treatment plan
Your Scripps cancer team will develop a customized treatment plan outlining the treatments and therapies we recommend for your care. Before you begin treatment, you and your physician will review your plan together and discuss any questions or concerns you may have.
Your myeloma treatment plan generally includes:
Family and medical history
A summary of your cancer diagnosis and staging information
Diagnostic testing completed (e.g., imaging, biopsy, lab tests)
Plans for surgery, radiation, chemotherapy and/or other treatments
Potential side effects of treatments
Contact information for your cancer care team members
Along with helping you understand your course of treatment and encouraging discussion between you and your physician, your plan helps your team coordinate your care. You also can share your treatment plan with other providers who may be involved in your medical care.
Your cancer care team includes health and medical professionals from a wide range of specialties. Scripps will customize your team to ensure you have the expertise and support you need. 
Your team may include:
Medical oncologists
Radiation oncologists
Surgeons and surgical oncologists
Registered nurses
Nurse navigators
Dietitians
Oncology social workers
Visit your cancer care team for more information on Scripps' multi-disciplinary approach to treatment.
Myeloma treatment locations
Scripps Cancer Center has numerous locations throughout San Diego County. From Chula Vista and La Jolla to Encinitas and beyond, our extensive network of Southern California cancer care centers includes:
Four Scripps hospitals on five campuses
Outpatient clinics
Specialty cancer treatment centers
For details on our cancer hospitals, clinics and specialty centers, visit cancer care locations.
Support groups, services and resources
As leaders in cancer care, we know what it takes to fight a winning battle. That's why we equip our patients with the support and resources necessary to achieve their best possible outcome. From connecting you with myeloma support groups and services to empowering you with the latest resources and research, Scripps offers a comprehensive lineup to help you along every step of your cancer journey.
Support groups for patients, family members and survivors
Support services for cancer patients
We are here for you — not only as your oncologists, but as a robust multidisciplinary team of experts who understands that your cancer journey is about much more than your medical treatment. Specifically, Scripps Cancer Center offers a variety of patient support services to ensure your physical, psychological and emotional well-being as well as resources for dealing with the logistical and financial aspects of cancer care. Our services and resources include:
Oncology nurses and nurse navigators with extensive clinical expertise in cancer care to help guide you and your caregivers to make informed decisions and ensure your optimal care.
Palliative care to provide an extra layer of supportive care to manage pain and relieve symptoms, offer emotional and spiritual support, and improve your quality of life. 
Oncology social workers specially trained to provide counseling, connect you with community and medical resources, assist with transportation and housing and coordinate care after discharge.
Our registered dietitian nutritionists offer individualized nutrition support for patients whose efforts to optimize their nutrition may be affected by cancer symptoms or treatment side effects.
Referrals and professional care from experts in psychology, psychiatry and emotional health, including individual and family counseling to help with the emotional challenges of cancer.
Physical rehabilitation and occupational therapy services, including wound care, voice therapy and swallowing therapy, lymphedema therapy, balance and vestibular rehabilitation, yoga and more.
Scripps Center for Integrative Medicine for patients interested in mind-body healing through acupuncture, biofeedback, herbal nutrition, massage therapy, integrative cancer care and more.
Nondenominational spiritual care offered by our chaplains to help coordinate spiritual care with your own clergy, rabbi or spiritual advisor.
Visiting patient services if you reside beyond San Diego and want help arranging appointments or learning more about short-term lodging.
For the full spectrum of offerings, please visit our cancer patient support services section.
Additional resources for patients, caregivers and family members
Patient education is an integral part of understanding and coping with your cancer diagnosis and treatment. To stay informed, we encourage our patients, along with their caregivers and family members, to:
Bookmark the Scripps glossary of cancer terms for easy referencing.
Download the appointment form and list of medications form on our resources page.
Consult your oncology team for educational materials and a list of trusted online sources beyond the Scripps site. 
Navigating cancer might seem overwhelming — especially with so much information online. To ensure you receive the most accurate details, always look to your multidisciplinary team of cancer care experts first.