Leukemia treatment for adults in San Diego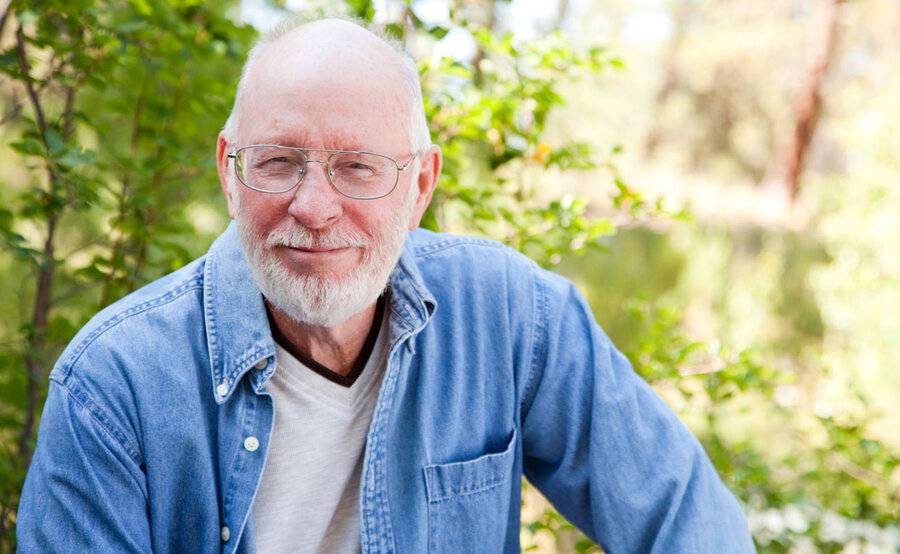 Leukemia treatment for adults in San Diego
Leukemia is a type of blood cancer that begins in the bone marrow. Bone marrow is the soft tissue in the center of the bones, where blood cells are produced. The term leukemia means "white blood." 
White blood cells (leukocytes) are used by the body to fight infections and other foreign substances. Leukocytes are made in the bone marrow. Leukemia leads to an uncontrolled increase in the number of white blood cells. These cancerous cells prevent healthy red blood cells, platelets and mature white blood cells from being made. Life-threatening symptoms can then develop as normal blood cells decline.
Scripps MD Anderson Cancer Center and the Scripps Blood and Marrow Transplant (BMT) Program in San Diego provides specialized care to adults with blood diseases, including leukemia. Scripps physicians use the most advanced treatments, including stem cell transplant and biologic therapy, to eliminate cancer while maintaining quality of life. In addition, our multidisciplinary, collaborative board of cancer specialists reviews complex care plans to ensure patients receive the best possible care from diagnosis to recovery.
Leukemia can affect children and adults and are divided into 2 major types:
Acute leukemia, which progresses quickly
Chronic leukemia, which progresses more slowly
The main types of leukemia are:
Acute lymphocytic leukemia (ALL)
Acute myelogenous leukemia (AML)
Chronic lymphocytic leukemia (CLL)
Chronic myelogenous leukemia (CML)
Hairy cell leukemia
Diagnostic testing of leukemia
Scripps MD Anderson cancer specialists are experts in detecting and diagnosing leukemia to plan the best course of treatment. If your doctor thinks you have leukemia, they will check samples of cells from your blood and bone marrow. Other tissue and cell samples may be taken to help guide treatment.
The following tests and procedures may be used to diagnose leukemia:
Blood tests
Complete blood count (CBC) and blood cell exam (peripheral blood smear) are often the first tests completed on patients with a suspected blood problem. The CBC blood test measures the number of red blood cells, white blood cells and platelets in your blood.
Blood chemistry and coagulation tests
Blood chemistry tests measure the amount of certain chemicals in the blood, but these tests are not used to diagnose leukemia. These tests can help detect liver or kidney problems caused by spreading leukemia cells or the side effects of certain chemotherapy drugs. 
Bone marrow aspiration and biopsy
Bone marrow samples are obtained by bone marrow aspiration and biopsy tests, usually done at the same time. The samples are often taken from the back of the hip (pelvic) bone, but in some cases they may be taken from the breastbone (sternum) or other bones.
Chromosome testing
Normal human cells contain 23 pairs of chromosomes (or bundles of DNA). In some cases of leukemia, the cells have chromosome changes. Sometimes a piece of a chromosome is missing — called a deletion. Information about chromosome changes can be useful in predicting a patient's outlook and response to treatment. For this reason, chromosome testing is a standard part of the work-up of patients.
Lumbar puncture (spinal tap)
Cerebrospinal fluid (CSF) is the liquid that surrounds the brain and spinal cord. Because acute myeloid leukemia (AML) can sometimes spread to the area around the brain and spinal cord, doctors remove a sample of CSF for testing. The procedure used to remove this fluid is called a lumbar puncture (also known as a spinal tap). Often, a lumbar puncture is not used to test for AML unless the patient is having symptoms that could be caused by leukemia cells spreading into the brain and spinal cord.
X-rays
Chest X-rays can be done if the doctor suspects a lung infection. They may also be done to look for enlarged lymph nodes in the chest.
Positron emission tomography (PET) scan
A PET scan involves a type of radioactive sugar that existing cancer cells will quickly absorb so they can be identified under a special camera. It's combined with a CT scan to give physicians the ability to view a picture of potentially cancerous areas through the PET while also seeing more detailed images from a CT scan. 
Computed tomography (CT) scan
A CT scan uses X-rays to provide detail about the size, shape and location of any growth.
Magnetic resonance imaging (MRI)
MRI uses radio waves to provide detailed images of the brain and spinal cord.
Ultrasound
Ultrasound can be used to look at lymph nodes near the surface of the body or to look for enlarged organs inside the abdomen, such as the kidneys, liver and spleen.
Your Scripps MD Anderson cancer care team includes professionals from every area of oncology, including physicians, surgeons, radiation oncologists and nurses who specialize in cancer care. Learn more about how Scripps puts you at the center of care.
Leukemia treatment options at Scripps MD Anderson
While the incidence of leukemia has not changed much since the 1950s, more people are surviving longer due mainly to advances in medicine and chemotherapy. 
Radiation therapy and chemotherapy are usually combined as the primary treatment for leukemia. Treatment of leukemia may also include:
Chemotherapy and targeted therapies
Chemotherapy and targeted therapies often play an important part of treatment for most patients with acute leukemia. Since acute leukemia patients have extremely low counts of healthy blood cells, they're given blood and platelet tranfusions to help stop or prevent bleeding, as well as antibiotics to prevent or treat infection.
For patients with chronic lymphocytic leukemia (CML), oral chemotherapy may be used to control symptoms for several years. In addition, the drug imatinib has been used to treat CML for long-term remission. Known as a molecular targeting drug, it attacks the genetic alterations than can cause white blood cells to grow out of control.
Stem cell transplant
A stem cell transplant is a procedure to replace your diseased bone marrow with healthy bone marrow. Before a stem cell transplant, a patient receives high doses of chemotherapy or radiation therapy to destroy diseased bone marrow. Then the patient receives an infusion of blood-forming stem cells that help to rebuild bone marrow.
You may receive stem cells from a donor, or in some cases you may be able to use your own stem cells. A stem cell transplant is very similar to a bone marrow transplant.
Radiation therapy
Intensity-modulated radiation therapy (IMRT) may be part of a treatment plan for leukemia, depending on the extent of the cancer and other factors. Radiation therapy may be used to prepare for a stem cell transplant.
Leukemia treatment locations
Scripps MD Anderson diagnoses and treats leukemia at locations throughout San Diego County. From Chula Vista and La Jolla to Encinitas and beyond, our extensive network of Southern California cancer care centers includes:
Four Scripps hospitals on five campuses
Outpatient clinics
Specialty cancer treatment centers
We are now offering Video Visits for some specialty care appointments. If you are interested in scheduling a Video Visit, contact the provider's office directly. The doctor's office will work with you to determine if this is the right type of visit for you.
The Scripps Blood and Marrow Transplant Program is offered at: 
10666 North Torrey Pines Road
La Jolla, CA 92037
Inpatient services are provided at Scripps Green Hospital, which shares a campus with Scripps Clinic Torrey Pines. The hospital and clinic are located about 15 miles north of downtown San Diego.
For details on specific centers and their services, visit cancer care locations.
Support groups, services and resources
As leaders in cancer care, we know what it takes to fight a winning battle. That's why we equip our patients with the support and resources necessary to achieve their best possible outcome. From connecting you with support groups and services to empowering you with the latest resources and research, Scripps MD Anderson offers a comprehensive lineup to help you along every step of your cancer journey.
Support groups for patients, family members and survivors
Support services for cancer patients
We are here for you — not only as your oncologists, but as a robust multidisciplinary team of experts who understands that your cancer journey is about much more than your medical treatment. Specifically, Scripps offers a variety of patient support services to ensure your physical, psychological and emotional well-being as well as resources for dealing with the logistical and financial aspects of cancer care. Our services and resources include:
Oncology nurses and nurse navigators with extensive clinical expertise in cancer care to help guide you and your caregivers to make informed decisions and ensure your optimal care.
Palliative care to provide an extra layer of supportive care to manage pain and relieve symptoms, offer emotional and spiritual support, and improve your quality of life. 
Oncology social workers specially trained to provide counseling, connect you with community and medical resources, assist with transportation and housing and coordinate care after discharge.
Our registered dietitian nutritionists offer individualized nutrition support for patients whose efforts to optimize their nutrition may be affected by cancer symptoms or treatment side effects.
Referrals and professional care from experts in psychology, psychiatry and emotional health, including individual and family counseling to help with the emotional challenges of cancer.
Physical rehabilitation and occupational therapy services, including wound care, voice therapy and swallowing therapy, lymphedema therapy, balance and vestibular rehabilitation, yoga and more.
Scripps Center for Integrative Medicine for patients interested in mind-body healing through acupuncture, biofeedback, herbal nutrition, massage therapy, integrative cancer care and more.
Nondenominational spiritual care offered by our chaplains to help coordinate spiritual care with your own clergy, rabbi or spiritual advisor.
Visiting patient services if you reside beyond San Diego and want help arranging appointments or learning more about short-term lodging.
For the full spectrum of offerings, please visit our cancer patient support services section.