Retroperitoneal sarcoma cancer treatment in San Diego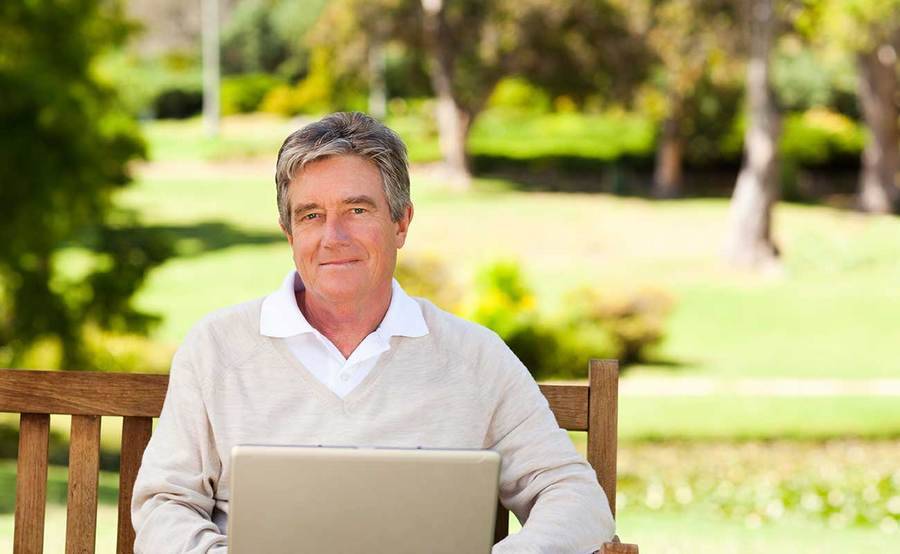 Retroperitoneal sarcoma cancer treatment in San Diego
Scripps Cancer Center physicians use the most advanced treatments, including surgery, radiation and biologic therapy, to eliminate cancer while maintaining quality of life. In addition, our multidisciplinary, collaborative board of cancer specialists reviews complex care plans to ensure patients receive the best possible care from diagnosis to recovery.
Detection of retroperitoneal sarcoma
Retroperitoneal sarcoma is a rare subtype of soft tissue sarcoma that can develop within the abdominal cavity directly against the perineum.
Diagnostic testing of retroperitoneal sarcoma for adults
The following tests and procedures may be used to diagnose retroperitoneal sarcoma:
Positron emission tomography (PET) scan
A PET scan involves a type of radioactive sugar that existing cancer cells will quickly absorb so they can be identified under a special camera. It's combined with a CT scan to give physicians the ability to view a picture of potentially cancerous areas through the PET while also seeing more detailed images from a CT scan. 
Computed tomography (CT) scan
A CT scan uses X-rays to provide detail about the size, shape and location of any growths or tumors.
Magnetic resonance imaging (MRI)
MRI uses radio waves to provide detailed images of the inside the body and any abnormal growths.
X-ray
An X-ray of the possible area of cancer can look for tumors or show if there is any spread beyond the cancer's origin.
Ultrasound
Diagnostic ultrasound is an imaging procedure that uses sound waves to create pictures of the tissue. During an ultrasound, a wand-like instrument is used and the images are recorded and displayed for review.
Biopsy
During a biopsy, the doctor removes a small tissue sample from the retroperitoneal sarcoma to be examined under a microscope for cancer. 
Treatment of retroperitoneal sarcoma in adults
Your Scripps cancer care team includes professionals from every area of oncology, including physicians, surgeons, radiation oncologists and nurses who specialize in cancer care. Learn more about how Scripps puts you at the center of care.
Retroperitoneal sarcoma treatment options at Scripps
Retroperitoneal sarcoma may be treated in various ways, including:
Surgery
Surgery may be a part of treatment for most patients with retroperitoneal sarcoma. It typically includes a biopsy to diagnose the cancer and the surgical removal of the tumor along with a margin of healthy tissue surrounding the cancer.
Radiation therapy
External-beam radiation therapy, such as intensity-modulated radiation therapy (IMRT) and 3-D conformal radiation, may be part of a treatment plan for retroperitoneal sarcoma, depending on the extent of the cancer and other factors. It may also be used to shrink a tumor before surgery. Radiation therapy may be used instead of or in combination with surgery.
Chemotherapy
Chemotherapy is commonly used before surgery and after surgery for retroperitoneal sarcoma. A combination of chemotherapy drugs and doses are used. Scripps offers patients convenient access to infusion centers and physician office infusion facilities across San Diego.
Retroperitoneal sarcoma treatment locations
Scripps diagnoses and treats retroperitoneal sarcoma at numerous locations throughout San Diego County. From Chula Vista and La Jolla to Encinitas and beyond, our extensive network of Southern California cancer care centers includes:
Four Scripps hospitals on five campuses
Outpatient clinics
Specialty cancer treatment centers
For details on specific centers and their services, visit cancer care locations.
Support groups, services and resources
As leaders in cancer care, we know what it takes to fight a winning battle. That's why we equip our patients with the support and resources necessary to achieve their best possible outcome. From connecting you with support groups and services to empowering you with the latest resources and research, Scripps offers a comprehensive lineup to help you along every step of your cancer journey.
Support groups for patients, family members and survivors
Support services for cancer patients
We are here for you — not only as your oncologists, but as a robust multidisciplinary team of experts who understands that your cancer journey is about much more than your medical treatment. Specifically, Scripps Cancer Center offers a variety of patient support services to ensure your physical, psychological and emotional well-being as well as resources for dealing with the logistical and financial aspects of cancer care. Our services and resources include:
Oncology nurses and nurse navigators with extensive clinical expertise in cancer care to help guide you and your caregivers to make informed decisions and ensure your optimal care.
Palliative care to provide an extra layer of supportive care to manage pain and relieve symptoms, offer emotional and spiritual support, and improve your quality of life. 
Oncology social workers specially trained to provide counseling, connect you with community and medical resources, assist with transportation and housing and coordinate care after discharge.
Our registered dietitian nutritionists offer individualized nutrition support for patients whose efforts to optimize their nutrition may be affected by cancer symptoms or treatment side effects.
Referrals and professional care from experts in psychology, psychiatry and emotional health, including individual and family counseling to help with the emotional challenges of cancer.
Physical rehabilitation and occupational therapy services, including wound care, voice therapy and swallowing therapy, lymphedema therapy, balance and vestibular rehabilitation, yoga and more.
Scripps Center for Integrative Medicine for patients interested in mind-body healing through acupuncture, biofeedback, herbal nutrition, massage therapy, integrative cancer care and more.
Nondenominational spiritual care offered by our chaplains to help coordinate spiritual care with your own clergy, rabbi or spiritual advisor.
Visiting patient services if you reside beyond San Diego and want help arranging appointments or learning more about short-term lodging.
For the full spectrum of offerings, please visit our cancer patient support services section.