Inspired to Survive Brain Cancer
Susan Millsom keeps fighting with the support of a great care team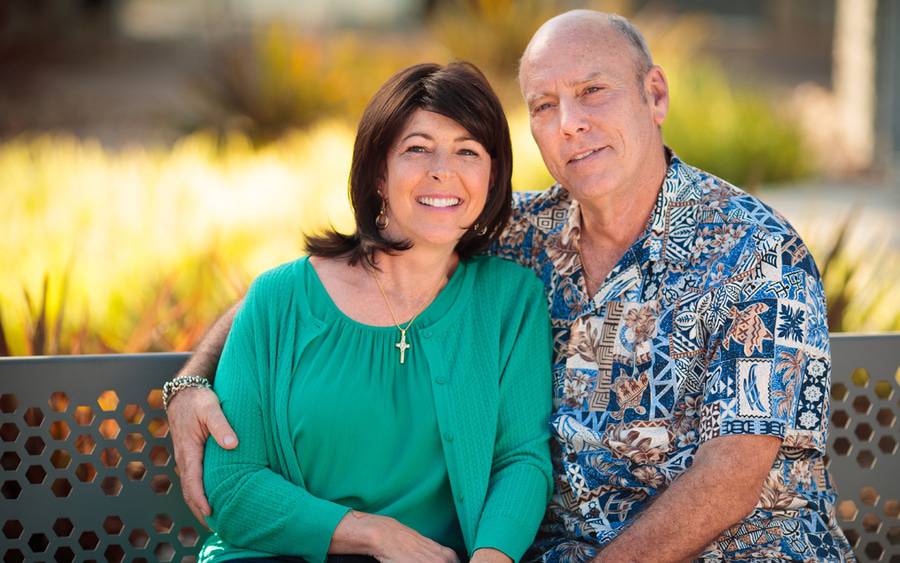 Susan Millsom keeps fighting with the support of a great care team
When Susan Millsom learned she had a type of brain cancer known as glioblastoma (GBM) in 2013, her doctor told her she probably had six to nine months to live. In the six years since her diagnosis, Millsom has attended her daughter's wedding, welcomed a grandson, run a half-marathon and traveled to Costa Rica.
GBM is the most aggressive form of brain cancer, but after the initial shock wore off, Millsom was determined to fight for her life. Fortunately, she has the cancer specialists at Scripps MD Anderson Cancer Center to help her fight the battle.
"The diagnosis was pretty somber, but I said 'No, that's not going to be me,'" she says. "My doctors told me they would take care of me and I completely had faith that everything would be ok."
Her care team included Scripps MD Anderson radiation oncologist Chien (Peter) Chen, MD, neurological surgeon Faith Barnett, MD, and hematologist and oncologist James Mason, MD. Working together, the team developed a personalized treatment plan for Millsom that included brain surgery, chemotherapy and radiation therapy.
Despite her initial prognosis, Millsom's cancer went into remission for several years. She returned to work as a hair stylist and was doing well until 2016, when the cancer returned. Again, her care team successfully treated her with surgery, followed by chemoradiation therapy. Additionally, she wore a cap that delivered tumor treating electric fields to provide ongoing treatment.
"I came to the radiation center every day for six weeks and everybody was so kind and so positive. I saw the same people every day and we formed a rapport. They were like family. They helped make it not as scary, and as comfortable as possible," she says. "And it was such a beautiful building. We would go to the healing garden, there were therapy dogs, and I just felt really supported."
Her cancer returned a third time in late 2019. Once again, her cancer team successfully treated her with surgery followed by radiation therapy. Millsom is extremely grateful to her entire care team for their expertise and support. She still has regular visits with her doctors.
"We've had hiccups along the way, but it's been six years now. I'm just happy to be alive," she says. "I didn't realize how lucky we were to be right here in San Diego with these doctors and facilities. I'm so grateful for Scripps MD Anderson, and I would recommend it to anybody who is going through this."